I love a good DIY project. Seriously give me all the creative projects. But design a wedding album for my husband and I…flop. I completely failed at a project I thoroughly enjoy – album designing. I just could not get my sh** together. It would continually end up at the bottom of my to do list as "not urgent". Draft after draft I couldn't narrow down what pictures belonged. I had way too many favorites (like 15 pages of just me getting ready). Every time I came back to work on it, I kept adding more and more and it started to look scrap booky. Long story short – I never clicked purchase. In hindsight I am so glad I didn't. 4 years after our wedding, I finally had Tricia McCormack Photography professionally design and print it. 
Part of my role here at TMP is to help clients get over this same hurdle I experienced. I work closely with Tricia to comb through thousands of images in wedding galleries (thank you blue light glasses). We select images that make us stop mid scroll, make us say "oooh", you know the ones that just grab you. Let me just say, an album is so much easier to design when its not your own. 
xo Kalei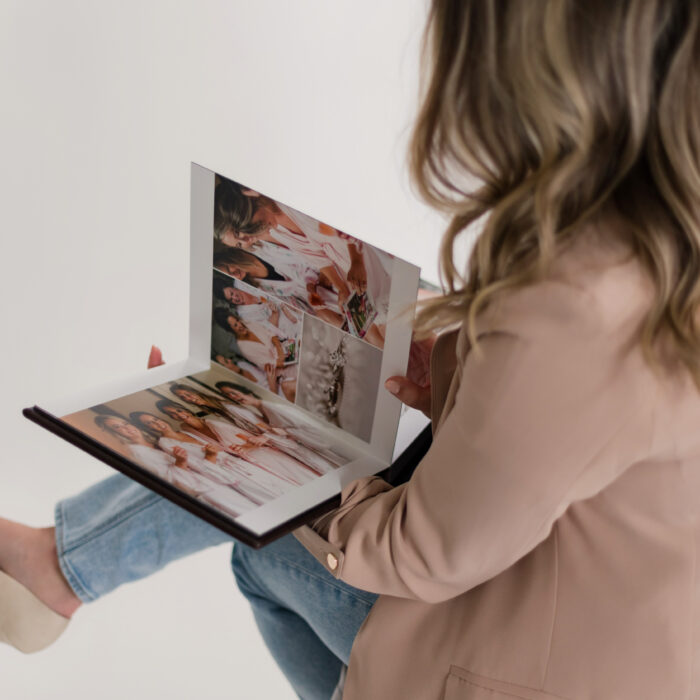 1. Too much tech
Enough of our day is spent behind a screen. Right? When we want to reminisce about our wedding day I want be cuddled in my bed, not huddled over my computer scrolling and scrolling. A tangible version of our day – I had to have it. This will be my go to coffee table book forever (just as soon as my toddlers are grown).
2.Future generations 
Once I held this album in my hands, I thought, "Wow, wow, wow- our kids are going to hold this over and over," (cue the tears). It became less for us and more for our kids and grandkids. My daughter will inherit so many things. My rings, my lips, maybe even my dress, but how truly special for her to inherit this one of a kind keepsake. These images will only ripen over time.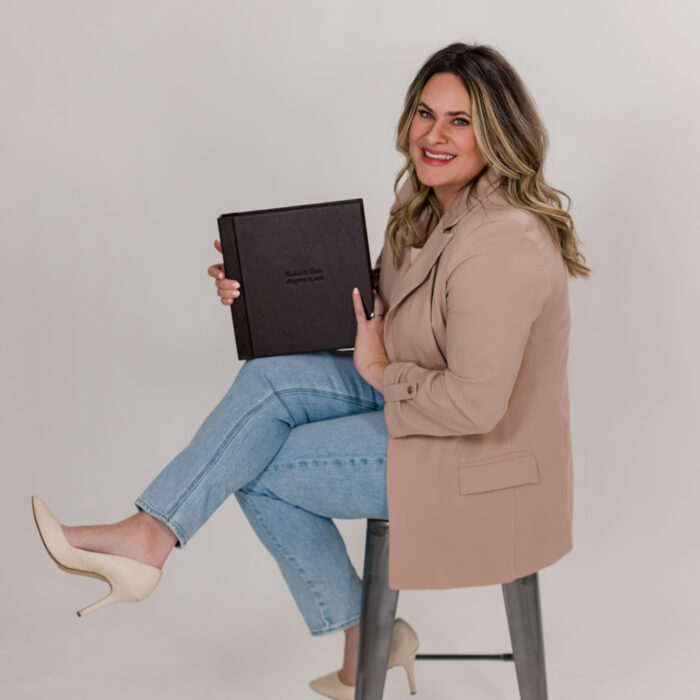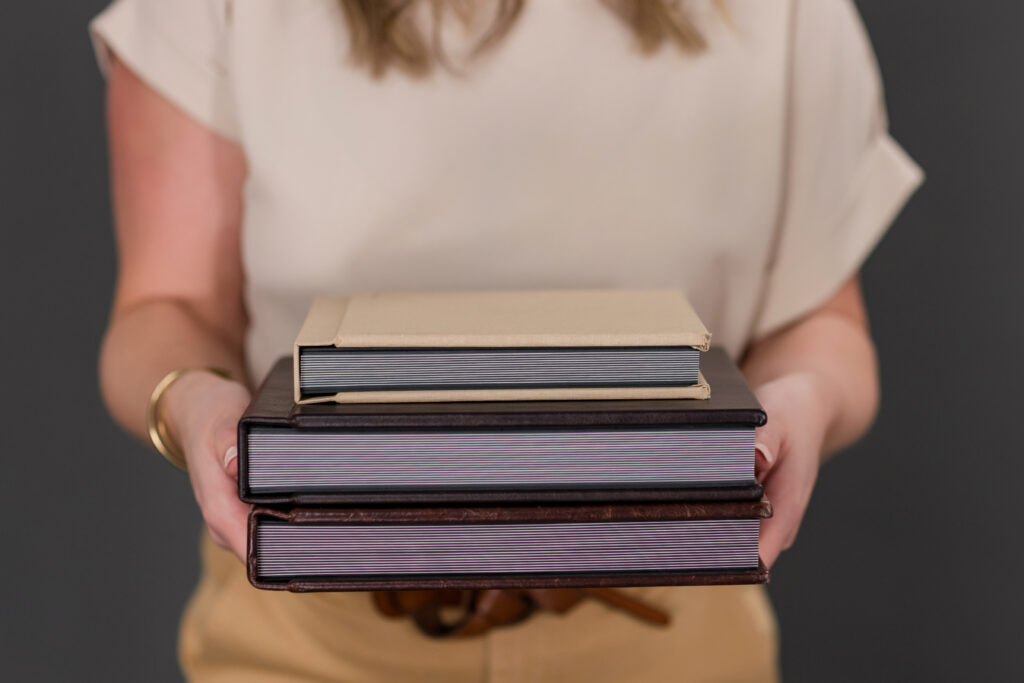 3. Quality
This album is so sturdy, so heavy, and oh so luxurious. You can just FEEL the professional difference. Things today are fast and disposable – I feel so strongly that your wedding album should not be either. I've used so many online printing companies, and I can tell you this is like no book I've ever held.  I can say without a doubt this album will outlive us. 
4. Our Story
Each time I turn the pages of our album I'm instantly transported back to "the best day ever." It tells the whole story. But curating the best storytelling images can be really hard to do yourself. Taking 1000s of images and narrowing down the perfect 100 is not easy. Having your photographer do this daunting task for you is the key to getting it done! These spreads are not dump-in-your-favorites-and-click-randomize kinda spreads. Each page is thoughtfully designed to perfection. I also couldn't be happier that I added some extra spreads – if you're on the fence do it!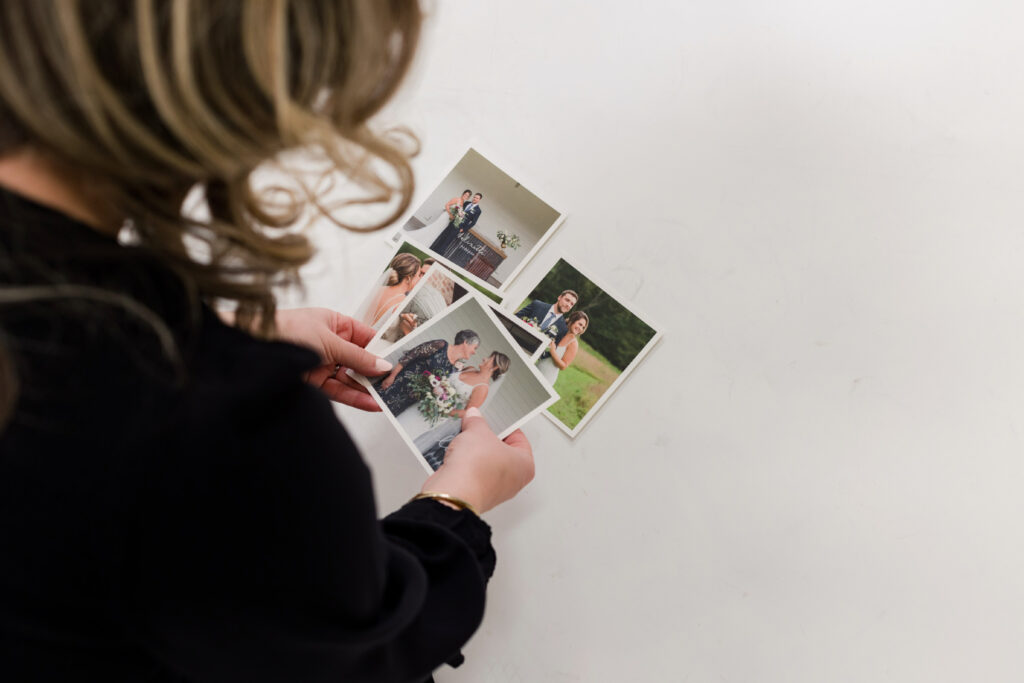 5. The Cherry on Top
From the moment we started wedding planning, I knew photographs were extremely important to us. We prioritized this. When you invest in your photographer, you gotta get an album. The final favorites from our day are now displayed in book that actually made my jaw drop (I think Tricia even has a video of me opening it). Our album is the cherry on top.
My husband Tom and I were married at Bloom Meadows in 2018 (we're a TMP couple, TK-Fit Summer Bootcampers, and Berkshire Photo Booth enthusiasts). We are so lucky to live and work here in the Berkshires with our 2 kids and our rambunctious golden retriever.  All of our favorite life moments together have been captured by Tricia McCormack Photography – we're so thankful our legacy has been captured so perfectly.