So you're thinking about scheduling a time to have your newborn photographed? YES! Do it! What an incredibly exciting time! Babies are just the best and they change so quickly, so scheduling this type of session at the right time is key. Tricia McCormack Photography has a few options for capturing all the sweet snuggles that newborns offer. My associate, Lisa specializes in newborns. She has been educated in this type of posing and photography. We especially love capturing the babies of our wedding couples.
The newborn lifestyle session we offer takes place at your home with the whole family. This option is more like a family portrait session and usually lasts about one hour. Other children, the parents, and little details of the nursery are taken during this session. Lisa and I would not be posing the baby, rather helping you with ways to pose baby in your hands. 
The newborn studio session takes place in the studio and is led by Lisa. The baby is posed on a posing bag. This session takes between two and three hours and might include multiple poses and outfit changes as well. Parents are not photographed, unless they want their hands holding the baby. Parents will relax in the studio while Lisa handles it all! Usually these types of photographs happen 1 – 8 weeks after birth. 
The newborn in home session takes place in your home. If leaving the house feels overwhelming in the first couples weeks after giving birth, this is the right session for you. It's like bringing the studio to you! We would primarily be posing the baby in your home, but will take a few photos of your family and the nursery. 
Lifestyle – Tara, Dave, & Parker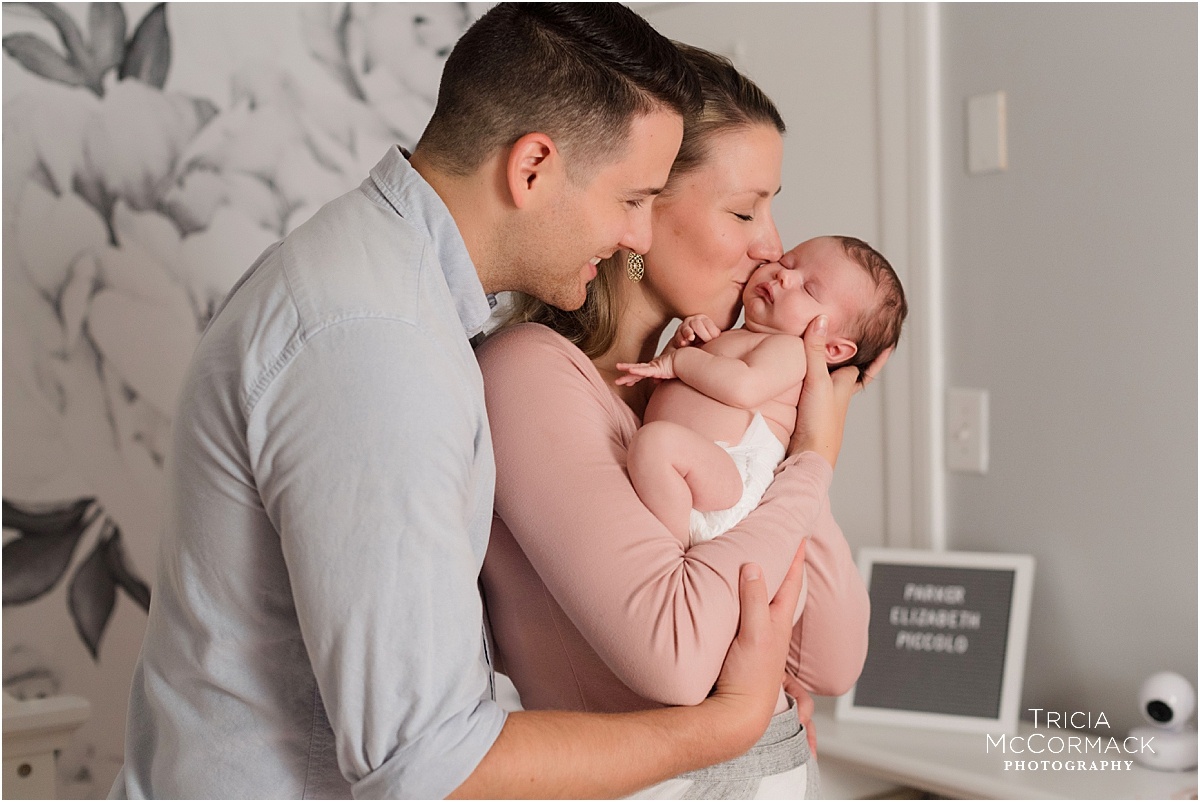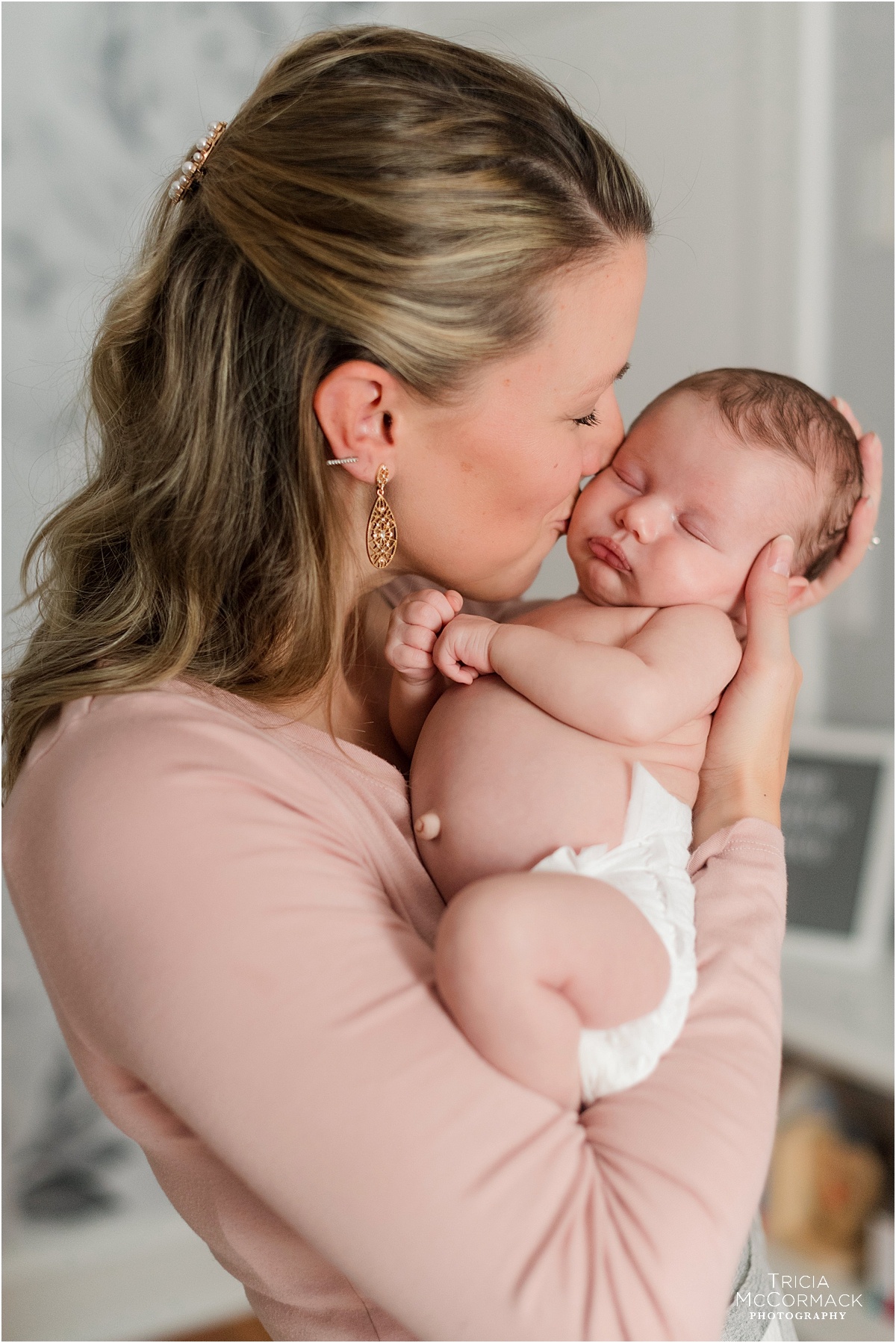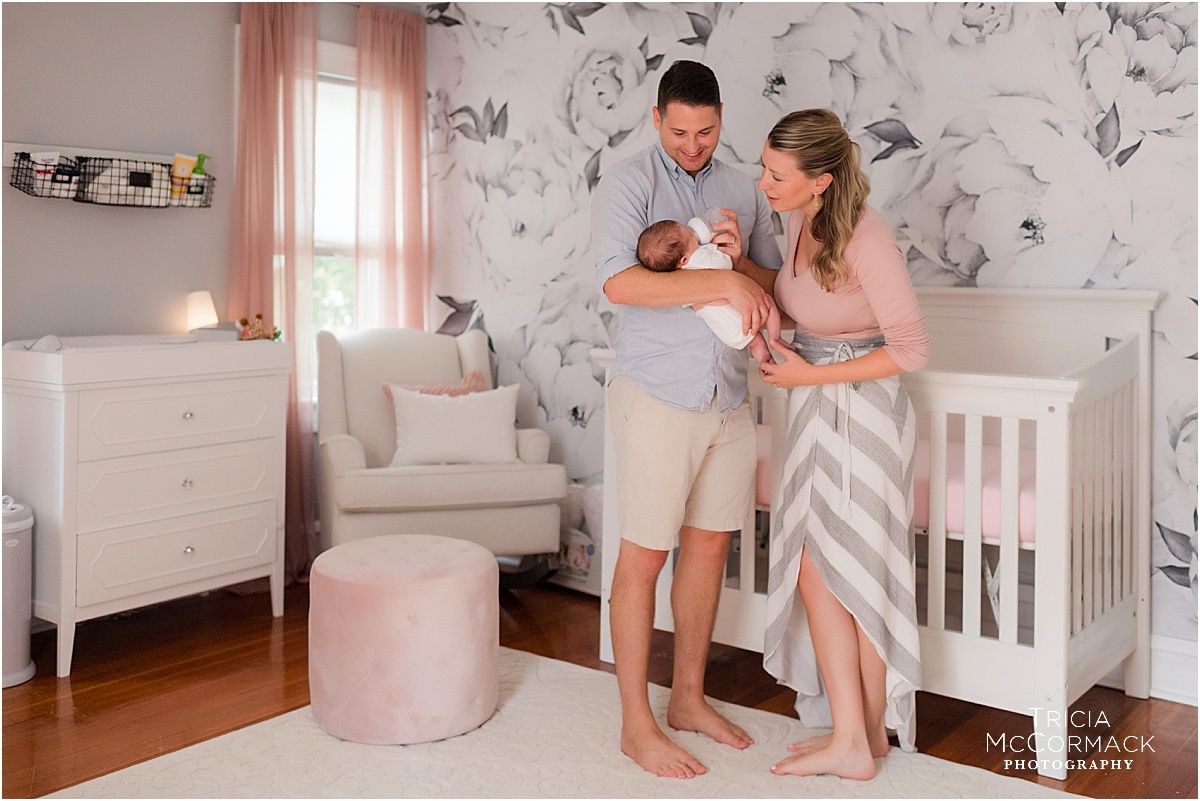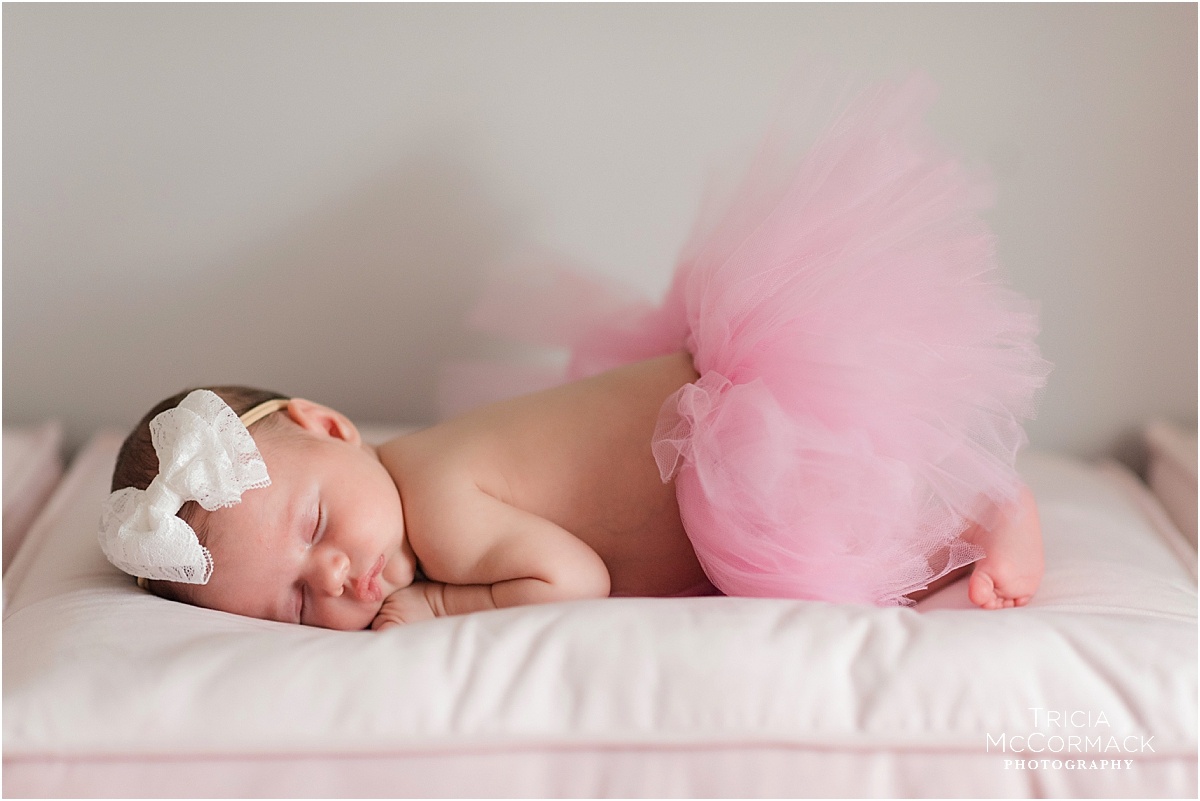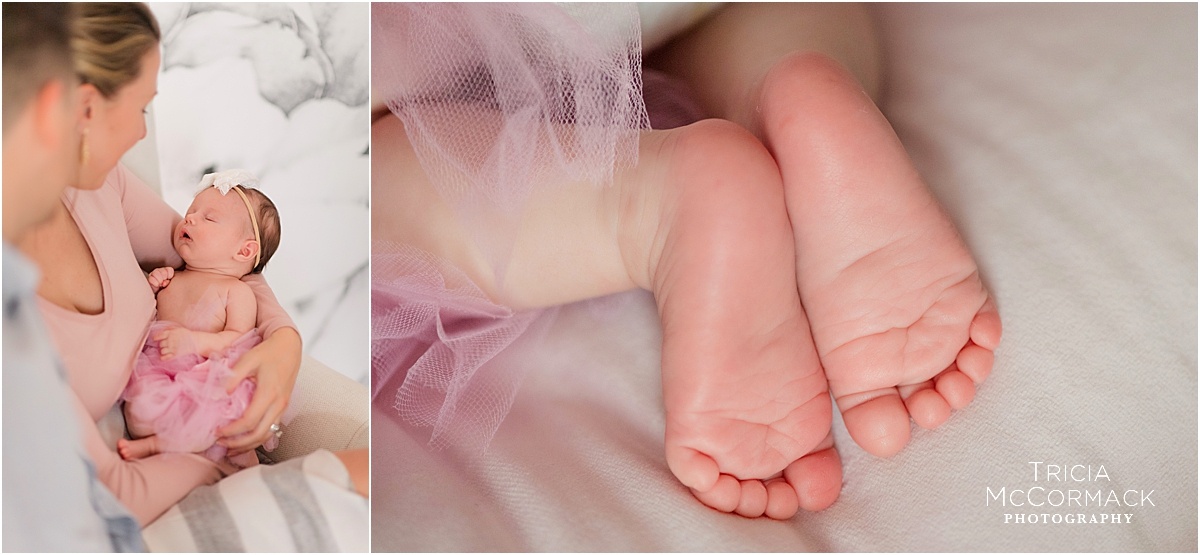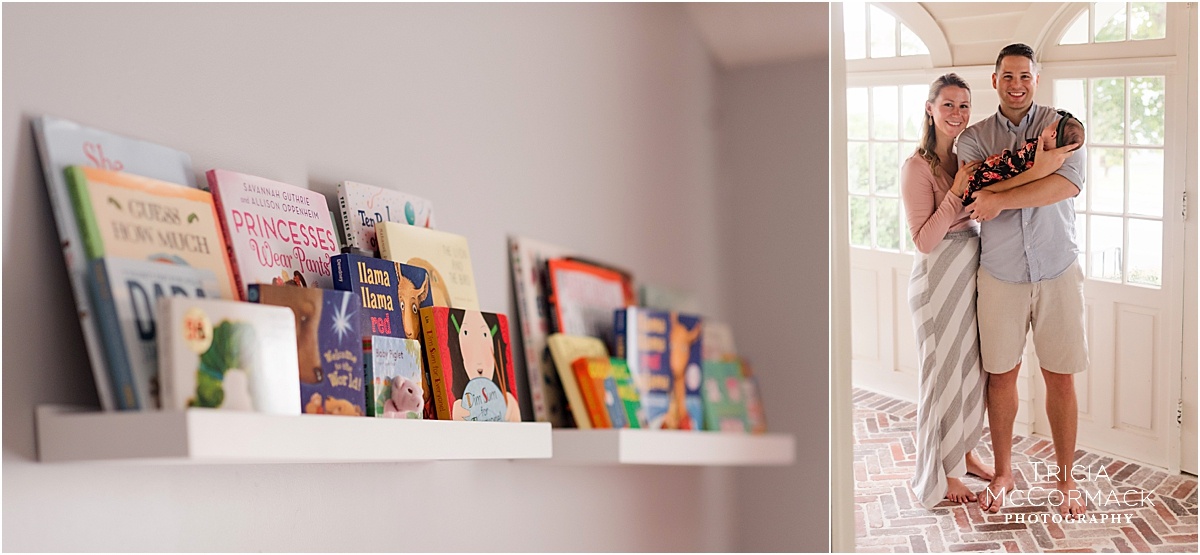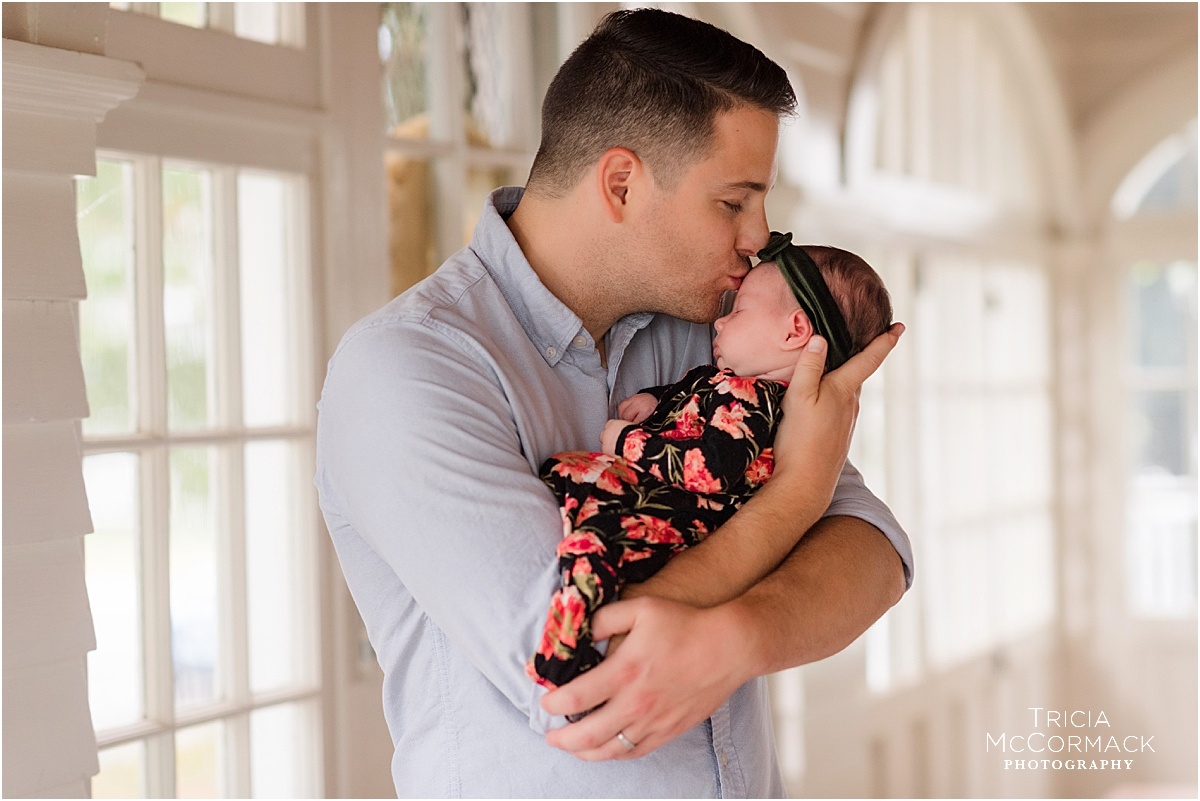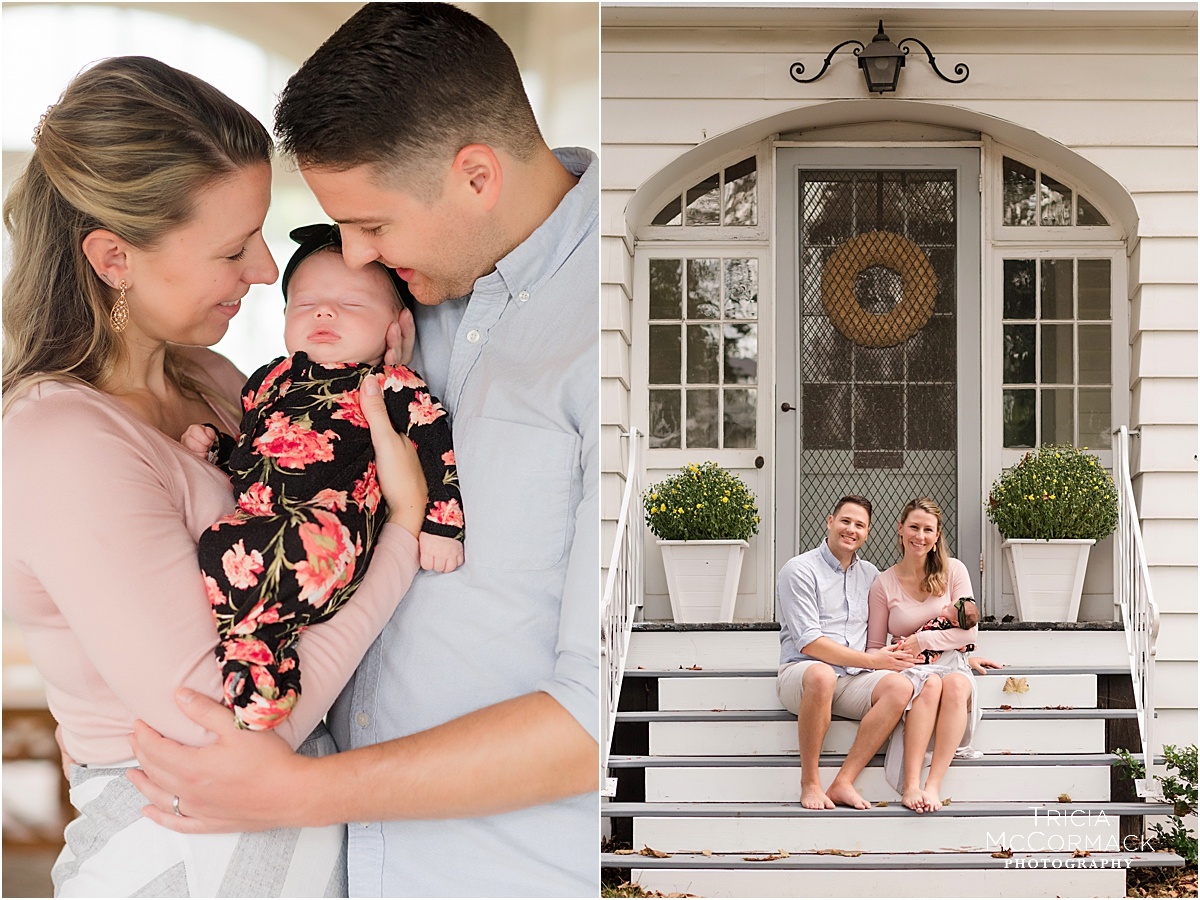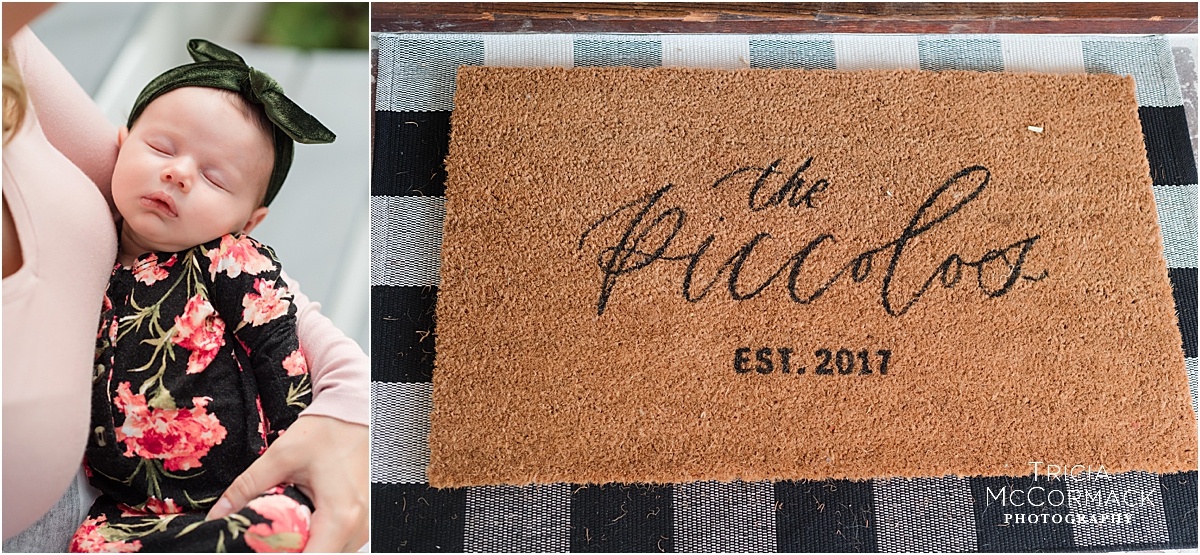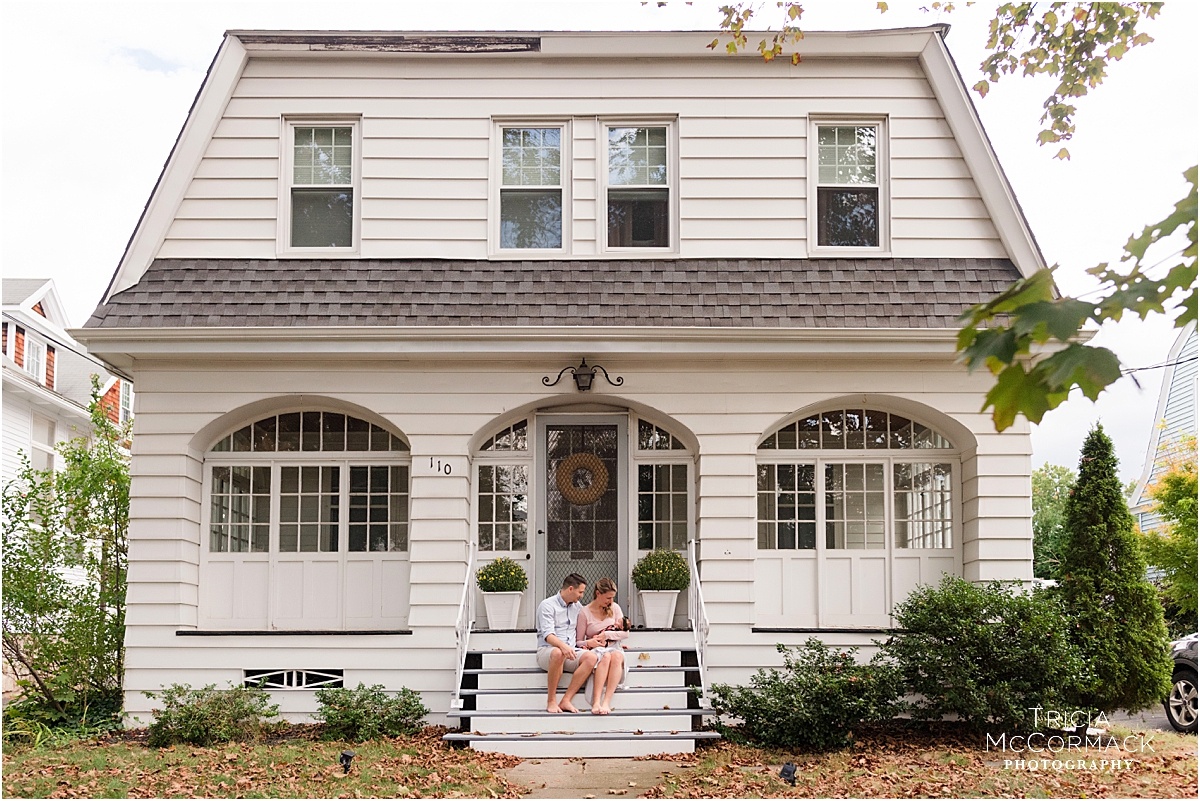 Lifestyle – Ceira, Leo, & Adeline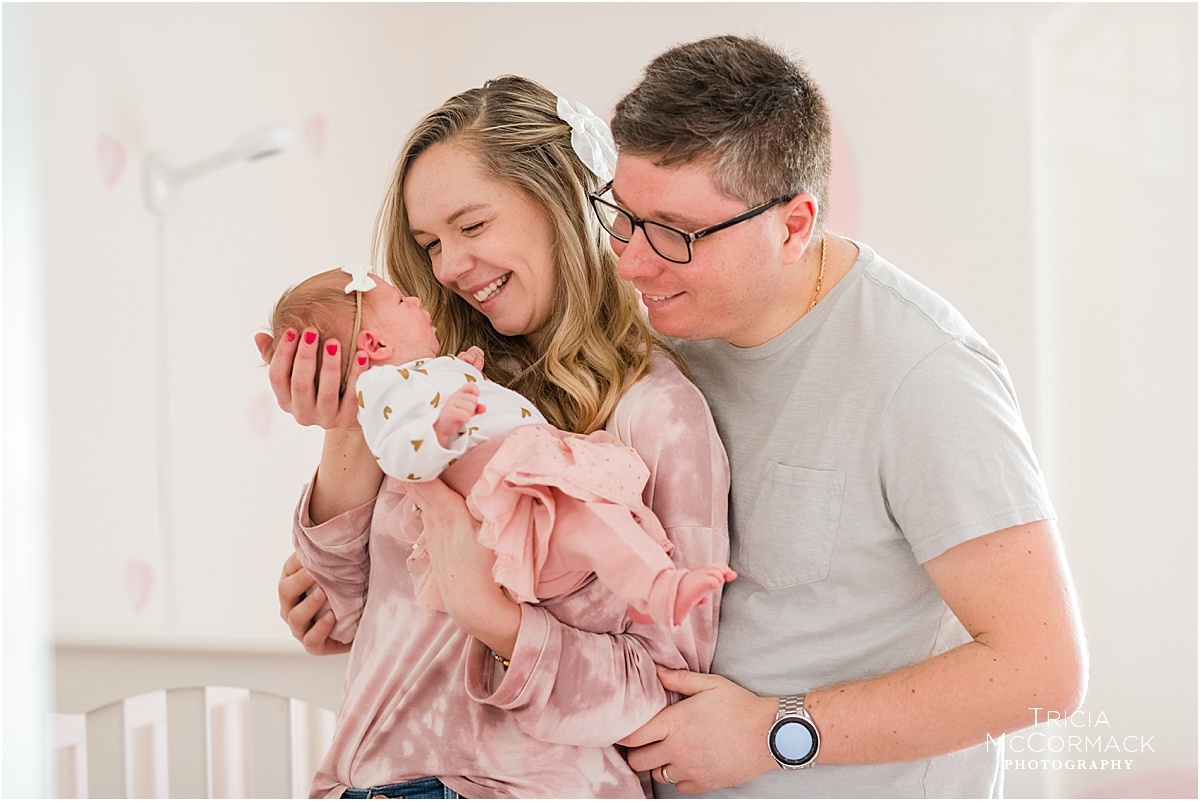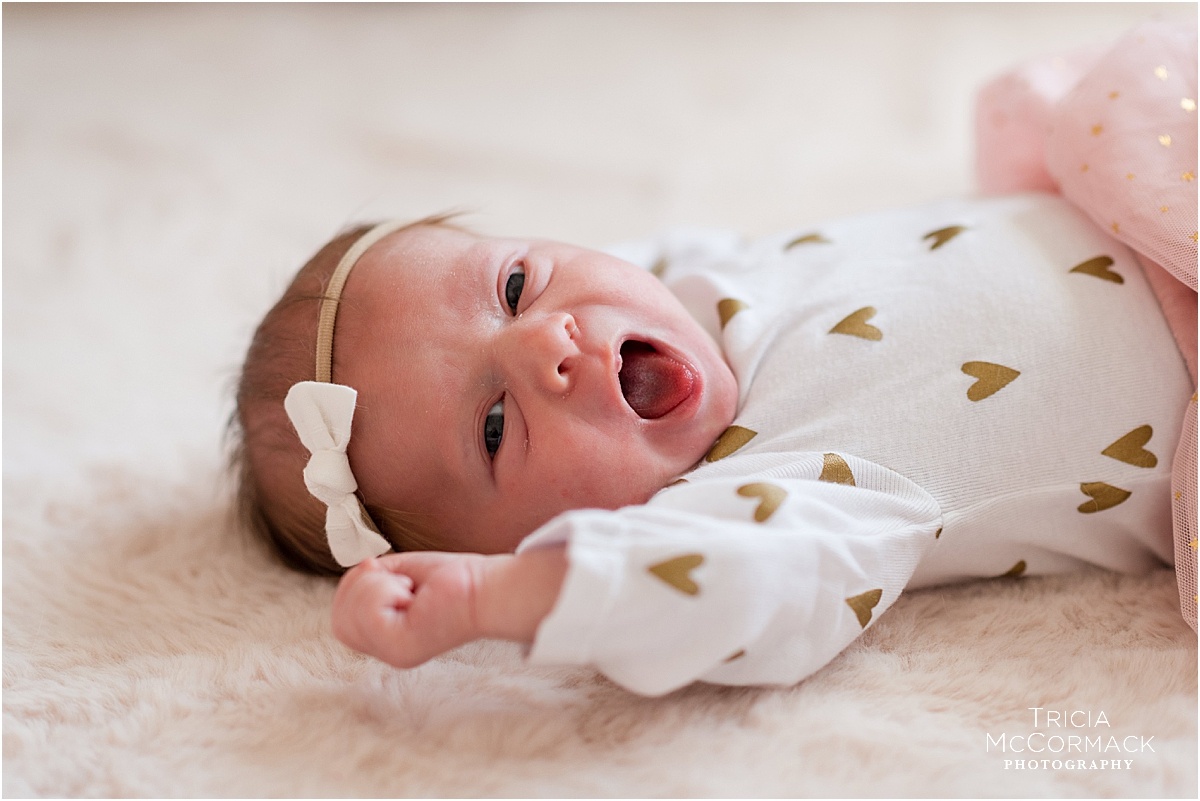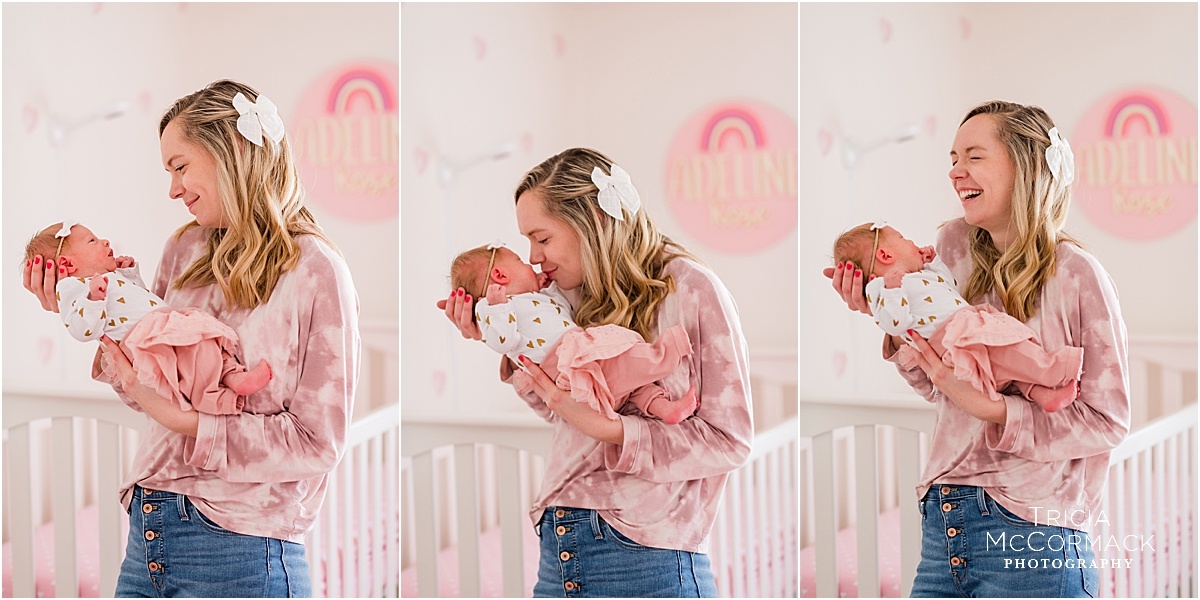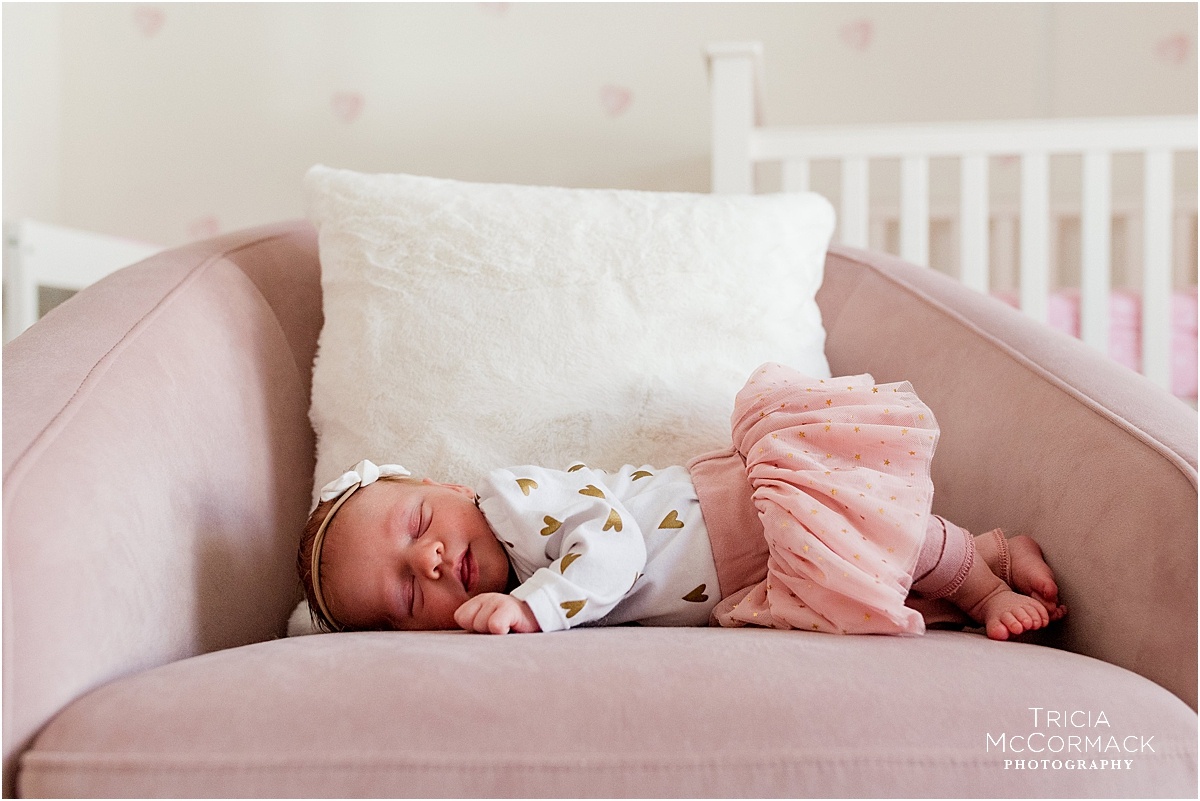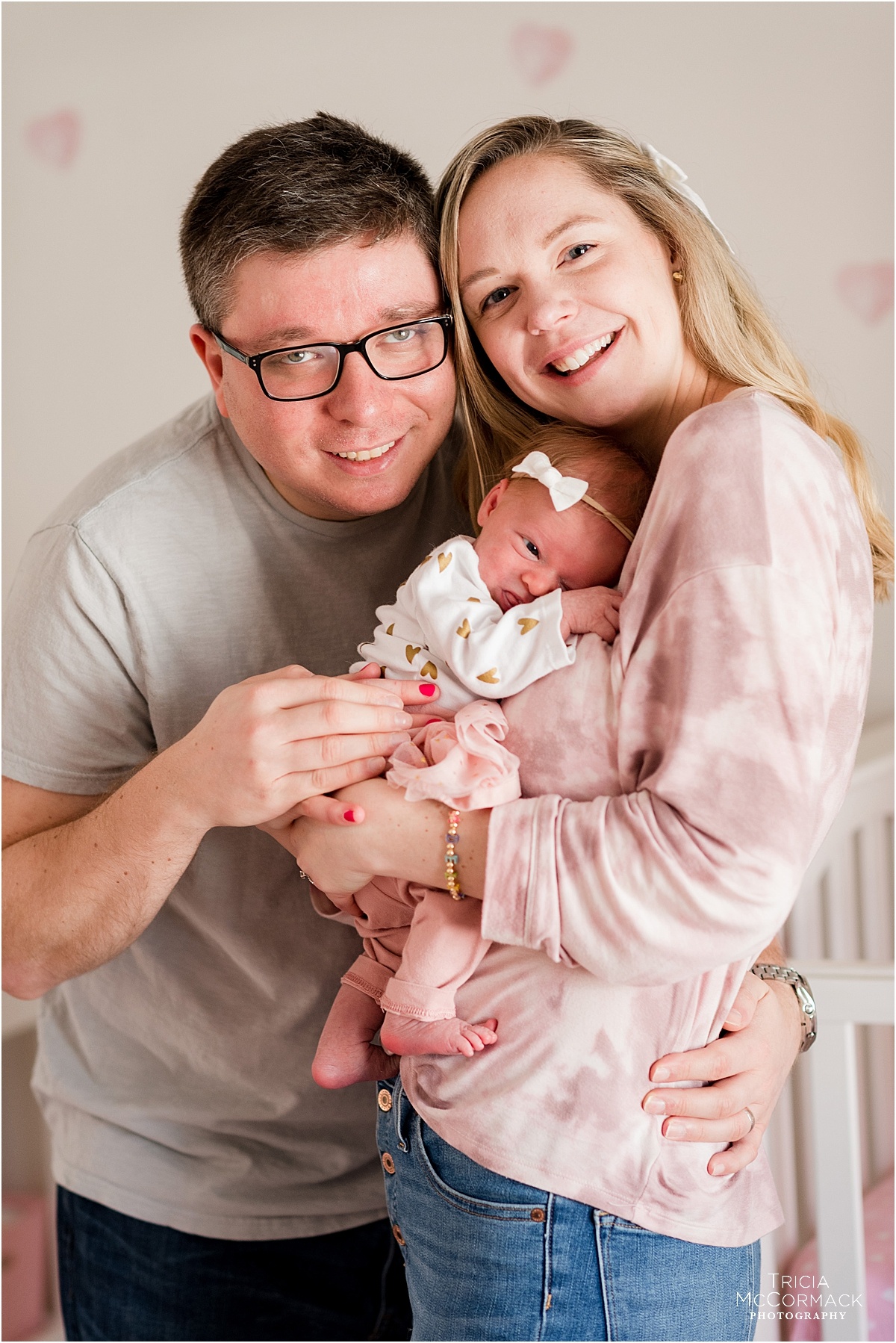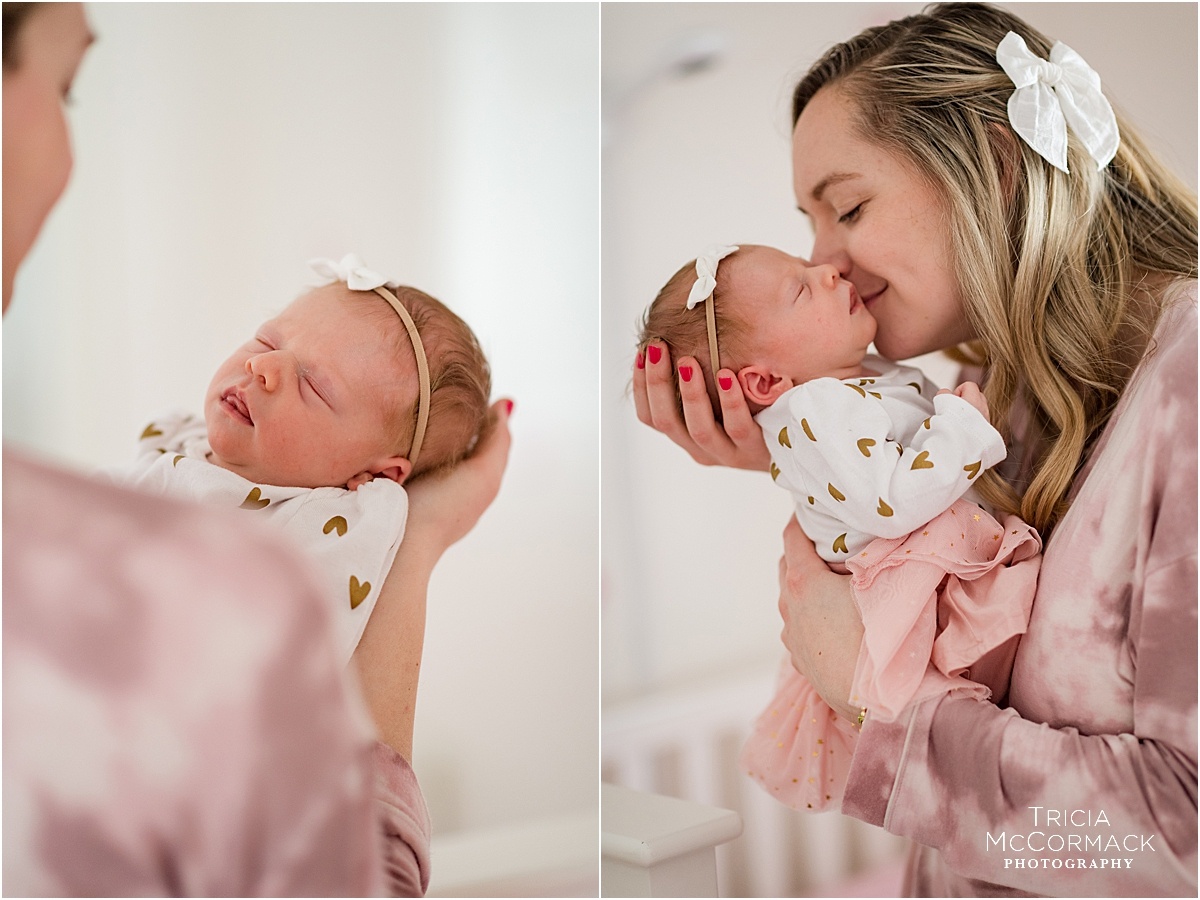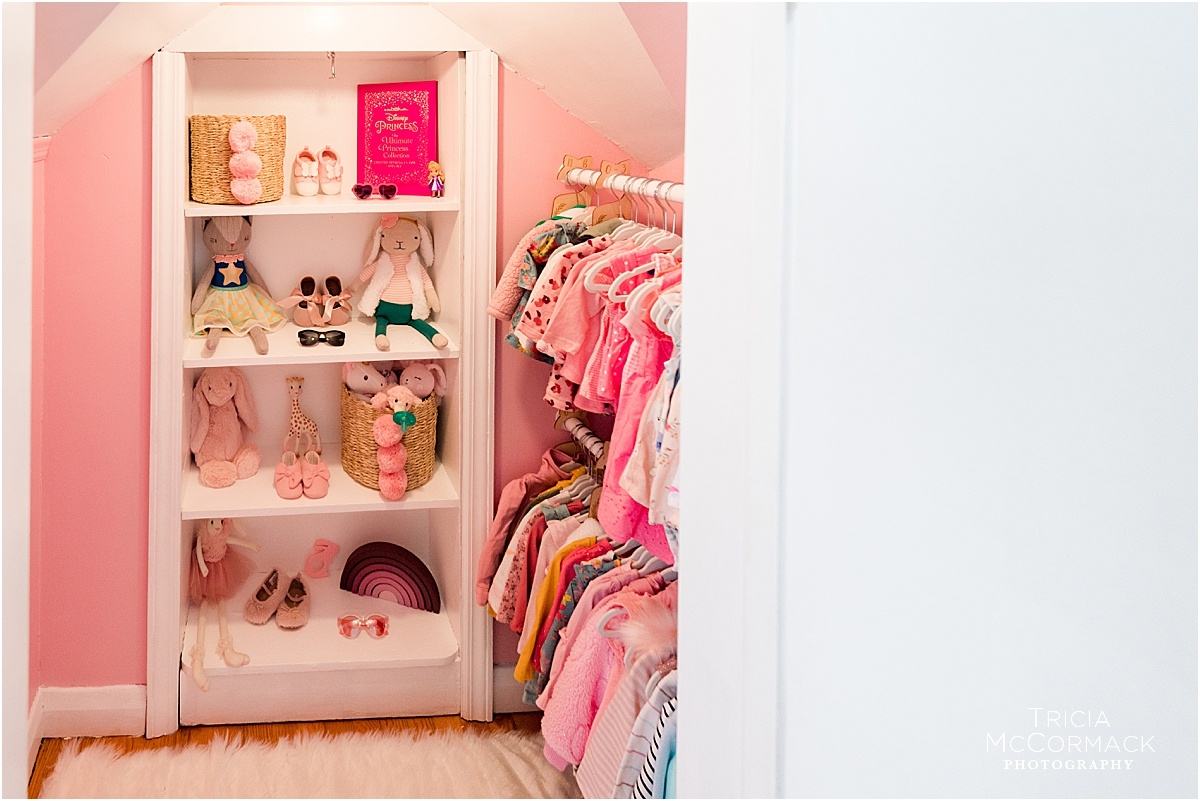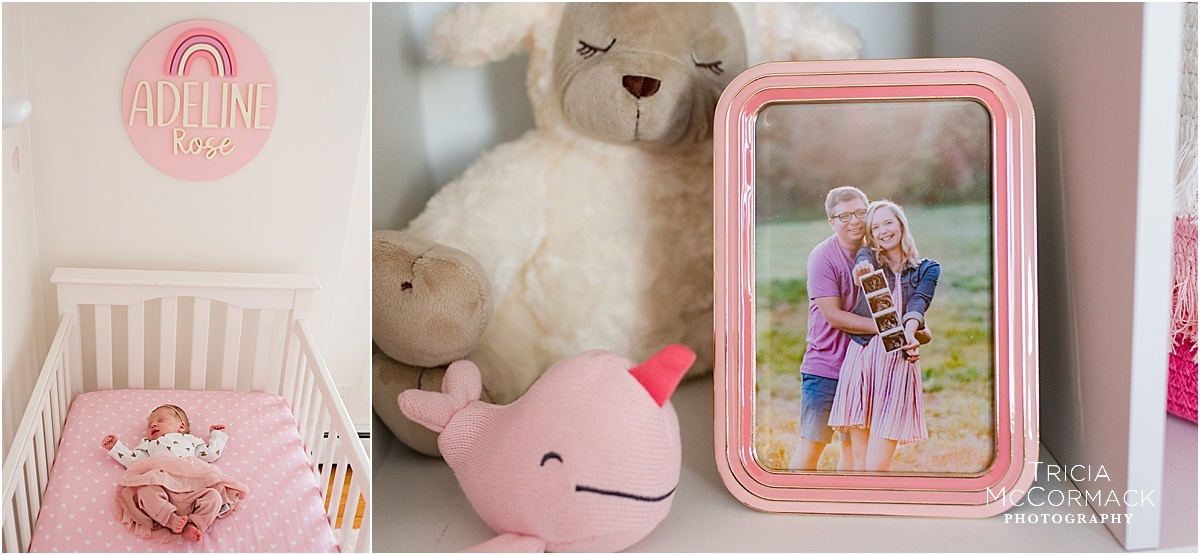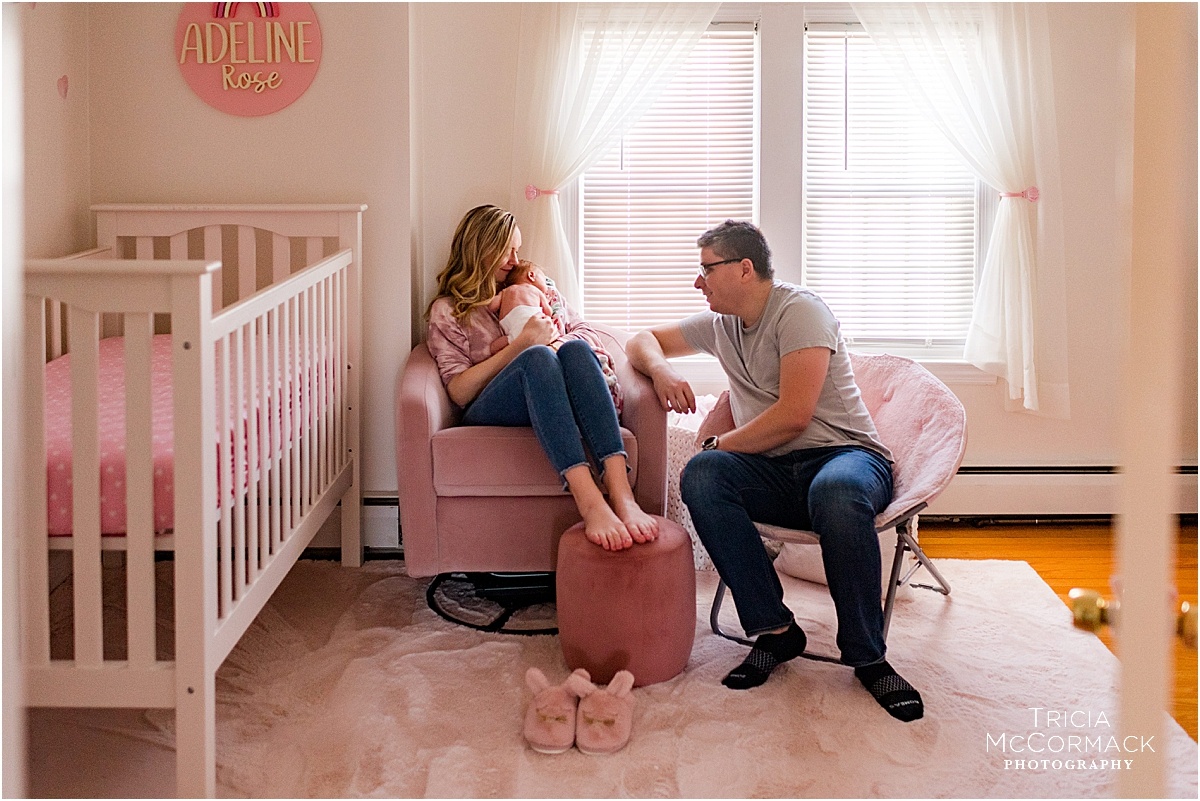 Studio Newborn Portraits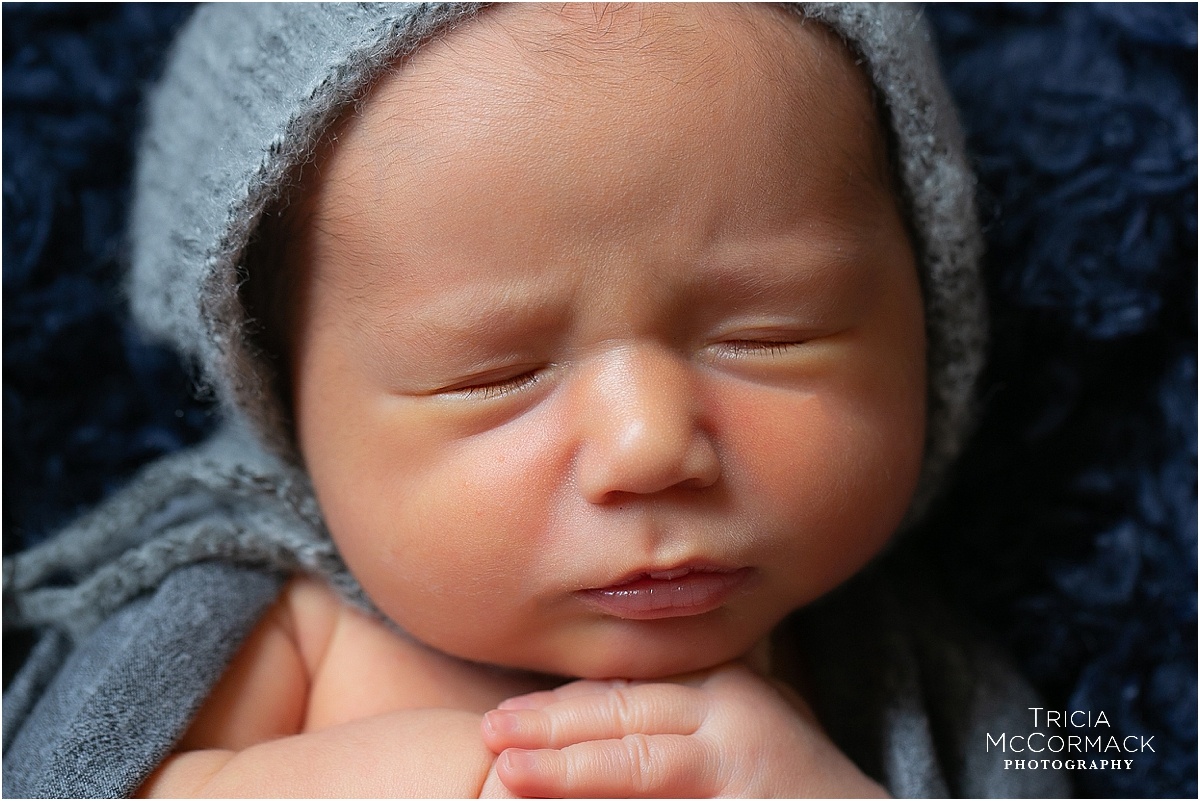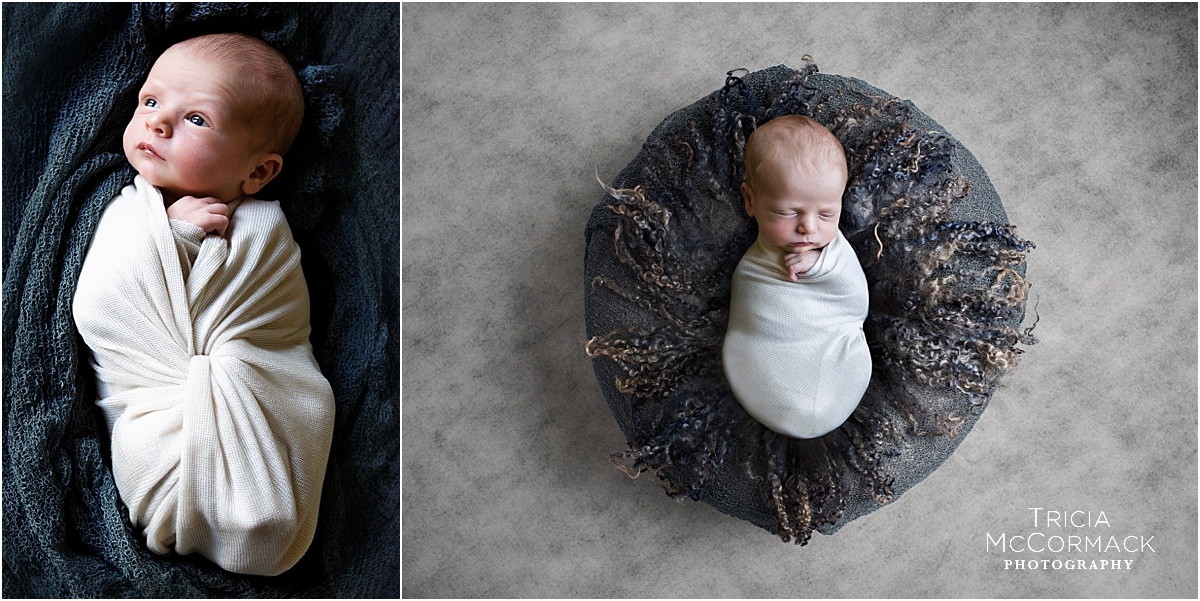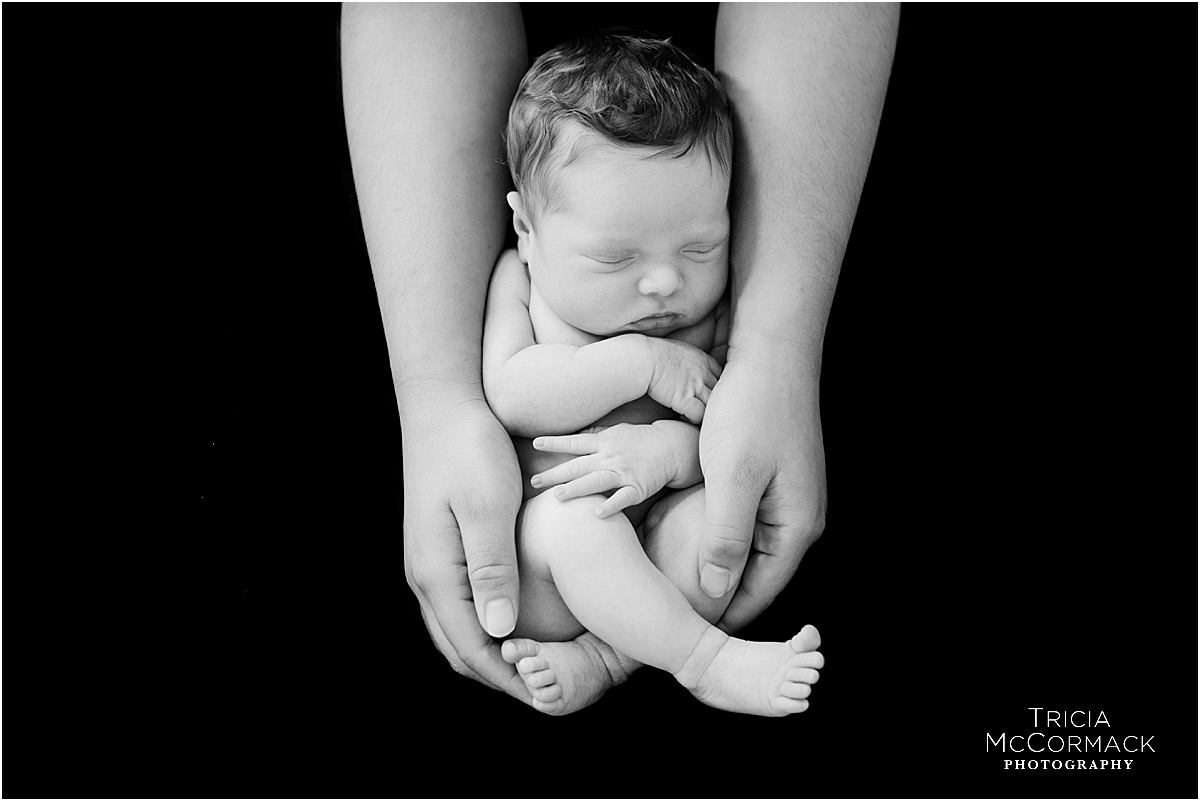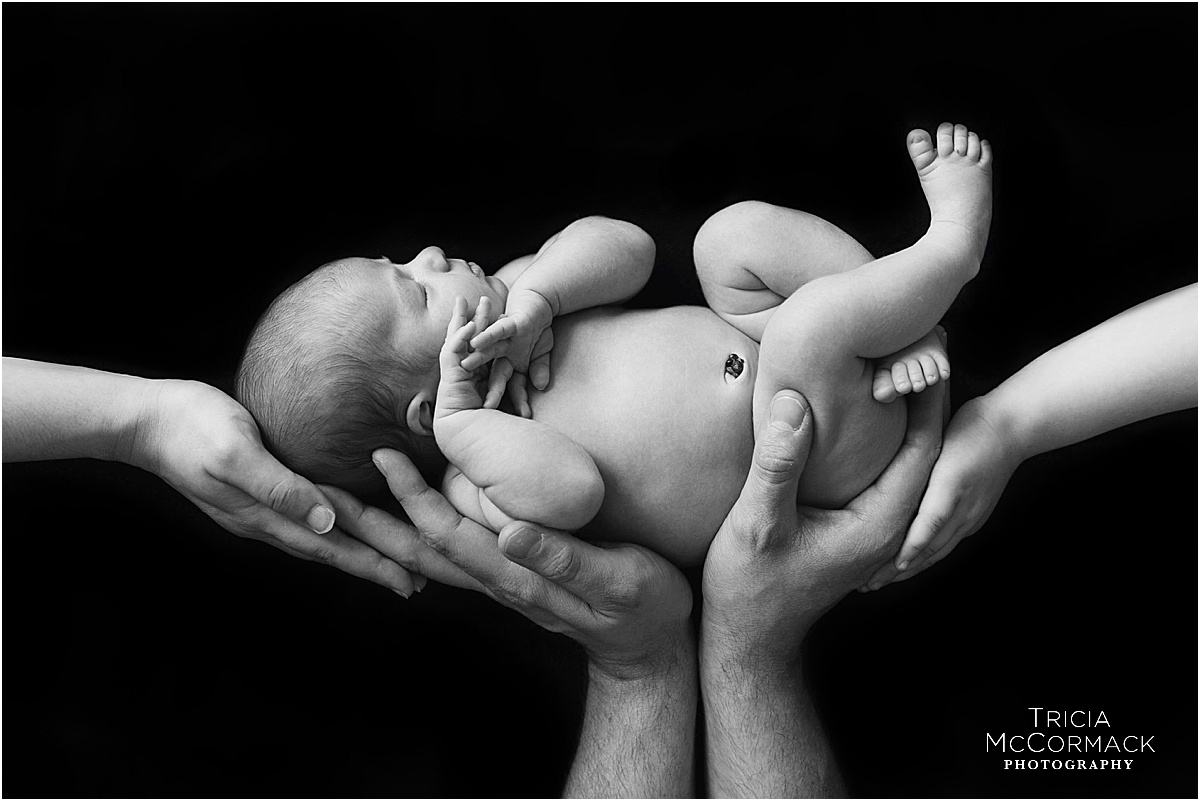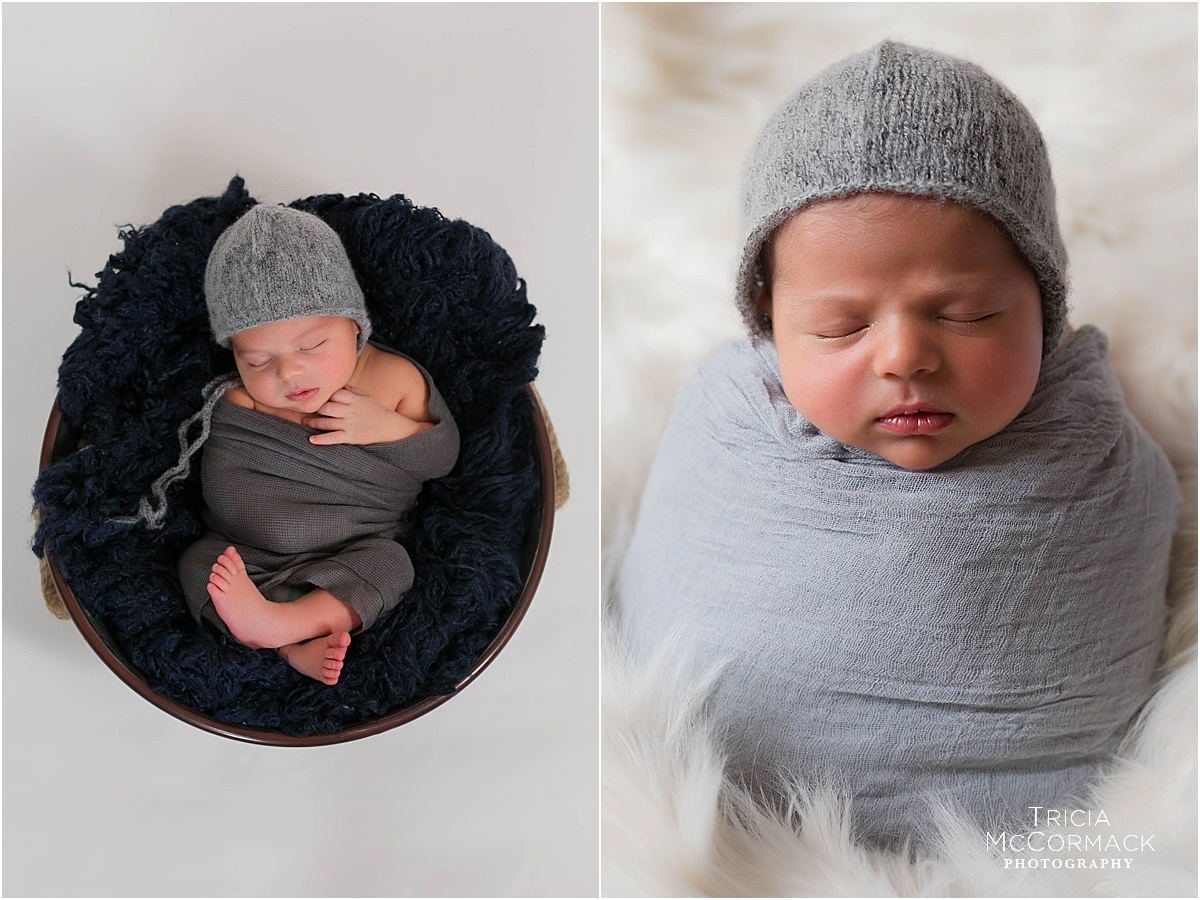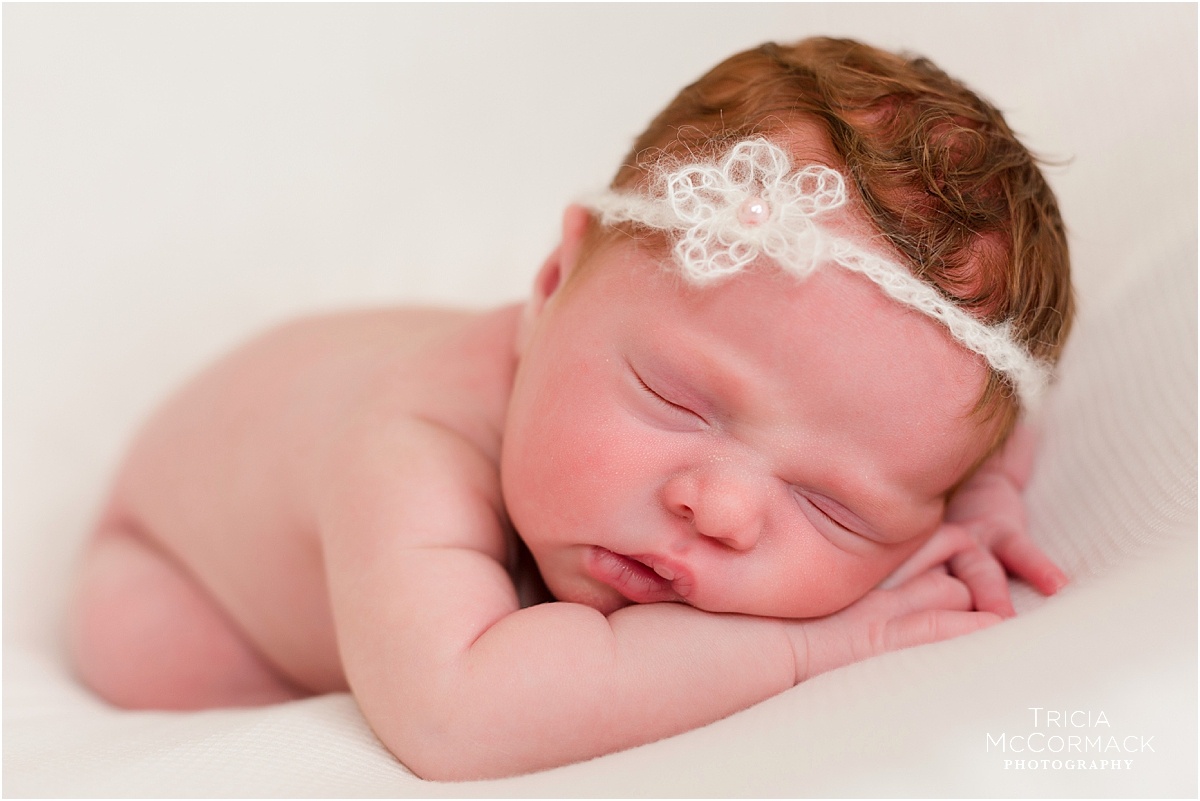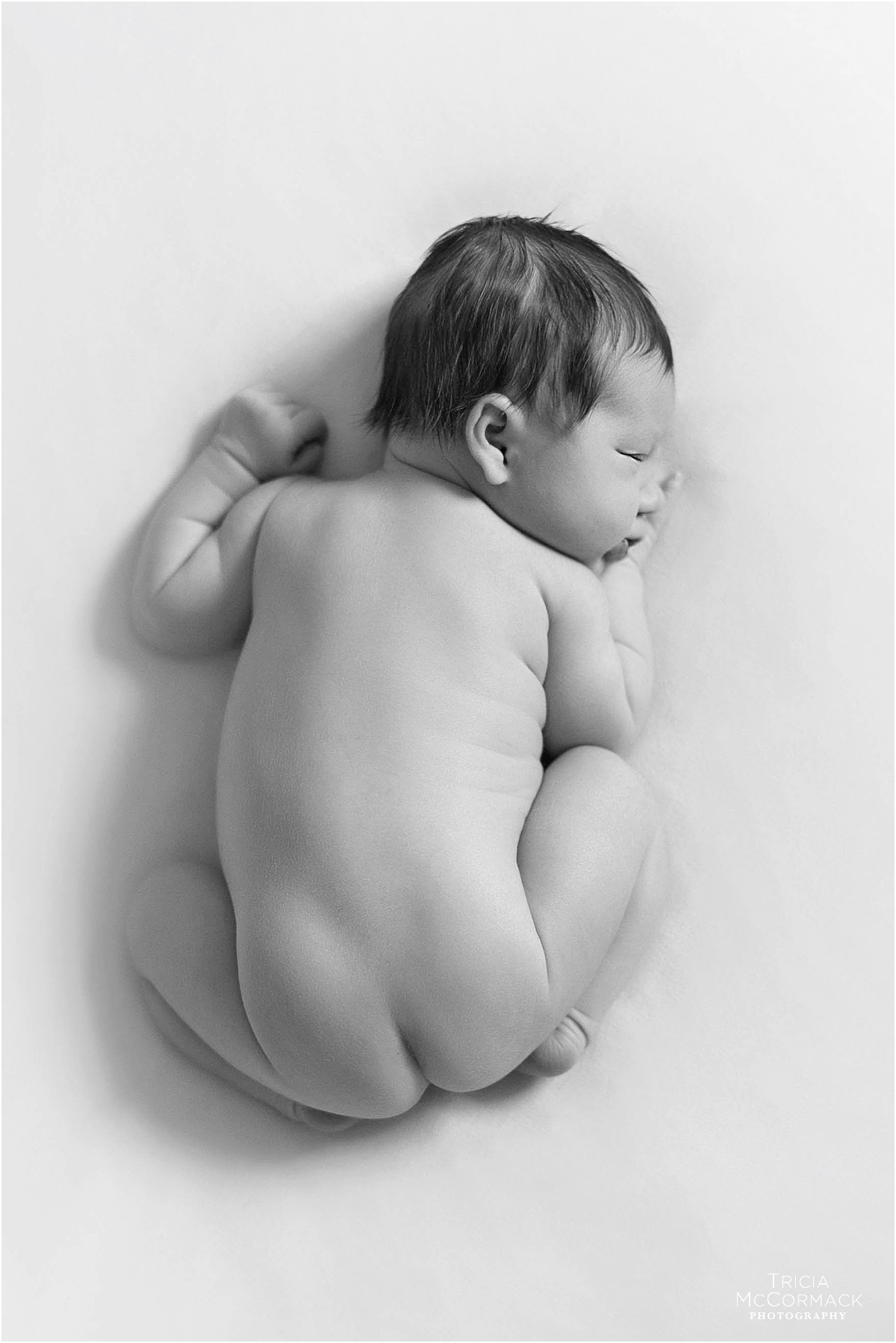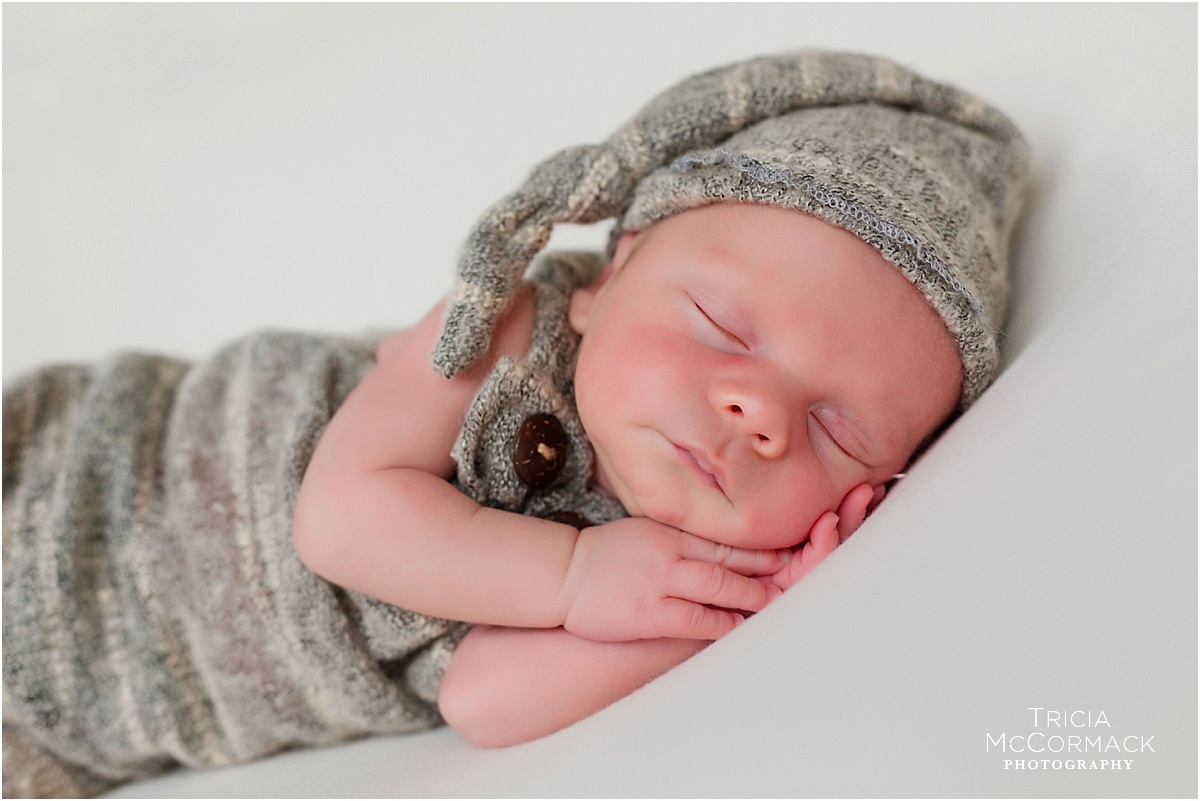 Behind the Scenes- Studio Newborn Portraits