Last week I had one of the best days of my entire work career, and I've been working full time for 17 years, so that's a bold statement. The day was spent with my Studio Manager and Photo Assistant in a meeting I prepared for us that ran from morning until evening. With laser sharp focus and in the cozy comfort of my home, we reviewed, step by step, what was the entire experience for 2013 Tricia McCormack Photography clients. This meeting resulted in sharing of great ideas, many laughs, a 4:30 brainstorming break for a glass of red wine and an enormous to do list. In gratitude for their committment throughout the year and all our hard work, I ended the day by treating the three of us to massages at Cranwell Spa & Resort. When the day officially ended, I felt so fulfilled about the work I am doing and excited about all the potential.
Now it's 2014 and I've spent much of January reflecting on the past year. I've reviewed what has been done and I have a lot of appreciation for the progress that's been made. As the calendar turns to the next month and we go deeper into this brand new year, I wanted to share a reflection through photographs of some of the moments that shaped 2013: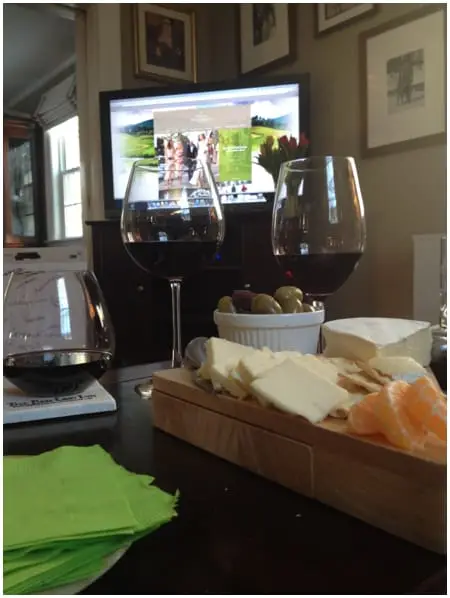 Support System: Ask me the keys to success when running a business and I'll tell you to create a network of mentors and colleagues. My network has made all the difference. It's essential for me to receive advice, tips and friendship from others who have done this before or are rising to the challenge of doing it now. In January of 2013, six photographers decided to organize a Photo Retreat in Newport, RI at Castle Hill Inn to discuss business, shooting technique, share lessons learned and enjoy one another's company. The support from the people pictured here in this self timed portrait as well as others in my network of professional photographer friends were a lifeline to me thoughout the entire year.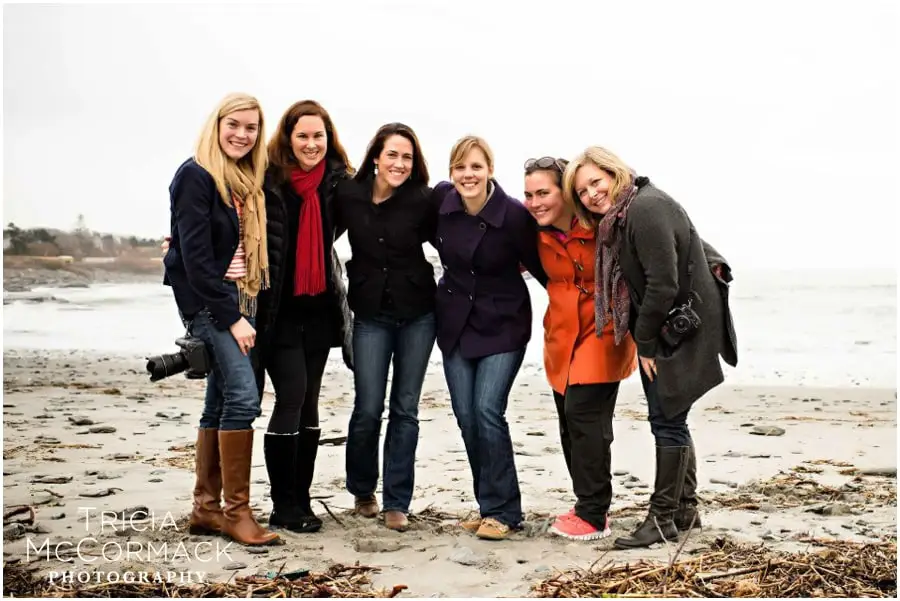 Take the Risk: I had an idea to create a Styled Shoot using the rustic venue of Hancock Shaker Village and to feature vendors who service the Berkshires. I had organized a shoot on a smaller scale the year before but wanted to do something a little bigger. In the winter, looking past the frigid winter scene of the Round Stone Barn, I envisioned a springtime photo shoot. I reached out to many vendors who generously donated their talent, services and time. The evening before the shoot I remember having a moment of panic. I've asked all of these people to come together to one spot and what if it falls short of all our expectations? The weather forecast showed rain all day, so I went to my computer to call the whole thing off but something stopped me. I listened to my intuition and decided we would move forward and take the risk. The shoot exceeded my expectations, it came together so beautifully, thanks to all those involved. We were published in Wedding Lovely and Style Me Pretty. It was a lesson in what results are achieved outside of your comfort zone.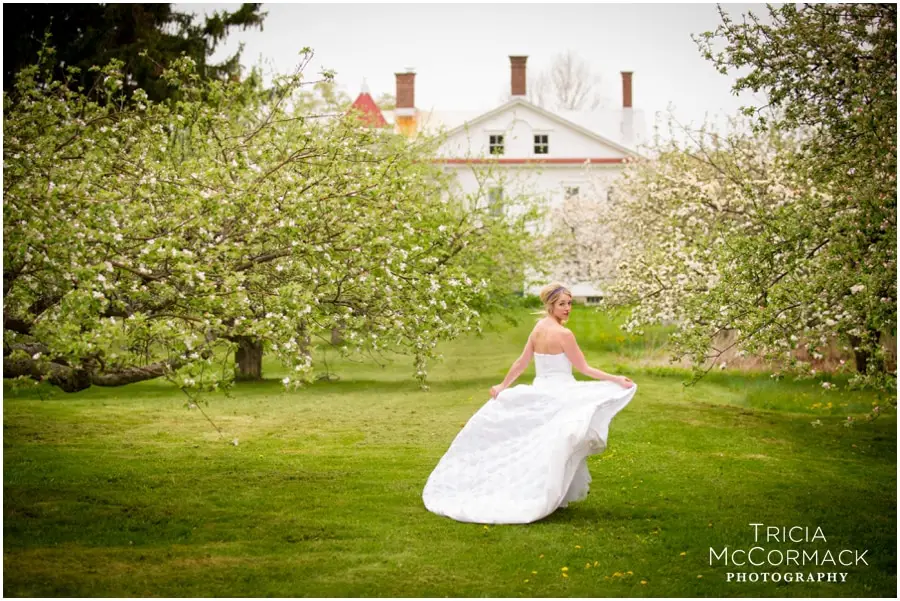 NYC Engagement Session: Heather wrote me a review and said "Tricia is all the things you hope for in a photographer and more….. I am obsessed with the photos from our engagement session. After a cocktail or two at a local bar in NYC (yes, she traveled to NYC to take our pics!), the 3 of us literally ran around downtown Manhattan trying various "poses" and having a blast. She was so good at telling us how to position ourselves so we felt natural and were able to capture the most precious moments between the two of us. She moves fast and was able to get in so many more pictures than we planned!" The energy from this session was amazing. I was excited to be with a couple who really appreciated the fun and story telling of engagement photographs. 2013 was a big year for engagement sessions, I met with 25 couples for this type of session and I loved them all. I include engagement sessions in every wedding package and it's the perfect way for me to get to know my couples and vice versa. It gives couples a set of pictures that can reflect their unique personalities in a totally different way than the photos of the wedding day.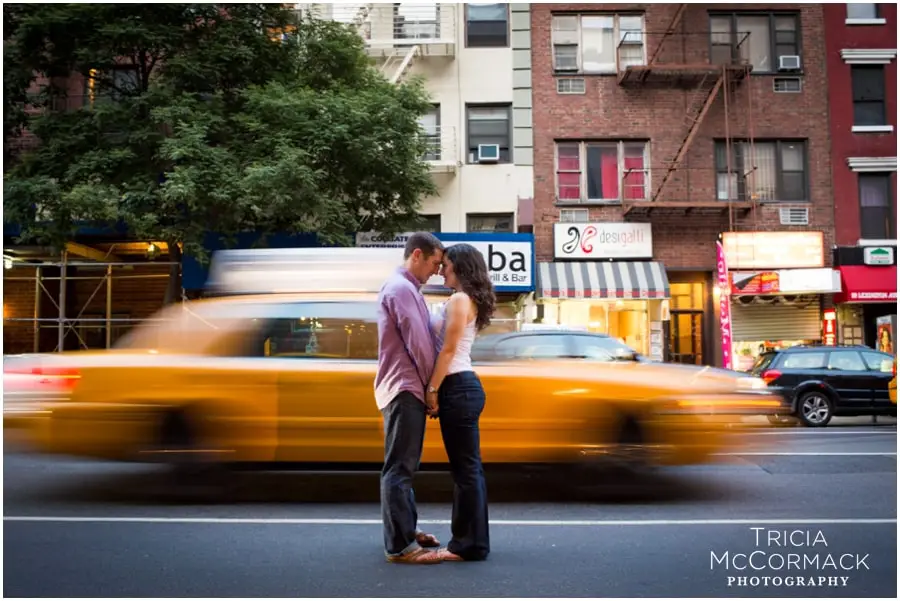 You and Me Days: Being a working mom has always been a struggle for me. Torn. Conflicted. Guilt. In 2013, I made peace with it. Before my oldest son went to Kindergarten I had a corporate job and asked my boss if I could reduce my hours so that I could spend one week day at home just for me and my kids. My boss was very supportive and accomodated my request. I was so grateful, but mentally I still felt pulled in both directions on that day of the week. I still saw the emails that needed my attention and because of my own mental state I felt guilt in work and as a mom on those days. In 2013, my youngest was in his last year before Kindgergarten. Even though I was running my own business I was able to take 2 full time days during the week and lovingly he called them "You and Me" days. I regret that mentally I couldn't find the balance when I had the 2 boys home to shut down my job completely for the day I had reserved for them, but I am really grateful I achieved it this past year. "You and Me Days" will be one of the best gifts that Tricia McCormack Photography ever gave me.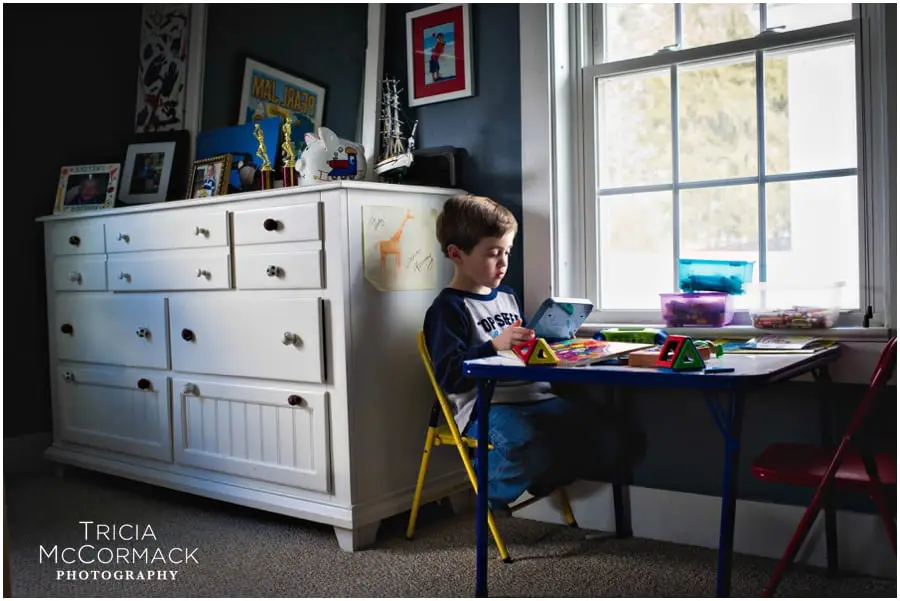 The Right Stuff: Now I'm singing that catchy tune by NKOTHB…are you? "The Right Stuff" comes to mind when I look at this picture. I came across this image while editing this beautiful wedding of a summer client. I paused for a moment in appreciation; I realized I was attracting the clients that were a good fit for the style I was communicating in this business. Authentic, smart, confident people who are full of positive energy for their friends and their family were finding their way to me. When this wonderful bride and groom received their pictures back they remarked on this image too. The picture in the adirondack chairs was exactly what they were looking for and how did I know to take them aside during cocktail hour and capture it? I had been listening to all the things they were communicating to me about their vision for their day and I wanted to create it when they were feeling completely at ease.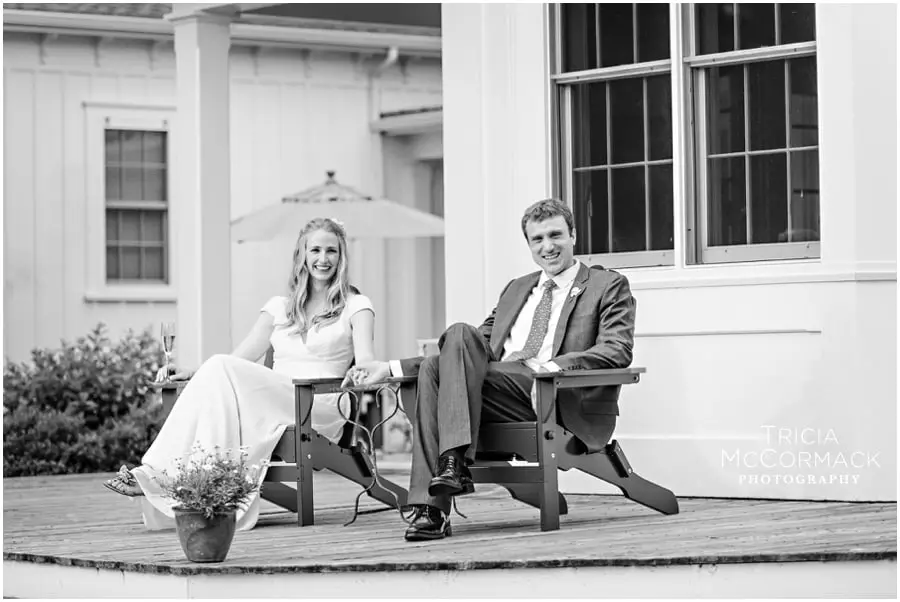 Other Side of the Lens: I love this picture taken by Anna Sawin Photography. Tom and I have been together a long time and so it's easy for me to recognize a photograph when our smiles are completely genuine. I know that we are watching our boys with their pants rolled up, getting soaked in the waves during our photo shoot. I'm probably laughing that in typical mom fashion, I wanted them to keep clean but typical of boys they weren't going to. This is my life and I'm smiling. Our photographer caught the moment. Being on the other side of the lens in 2013, reminded me again how vulnerable getting your photos taken feels but how wonderful it is when you feel authentically captured. I take that into consideration each time I'm photographing people.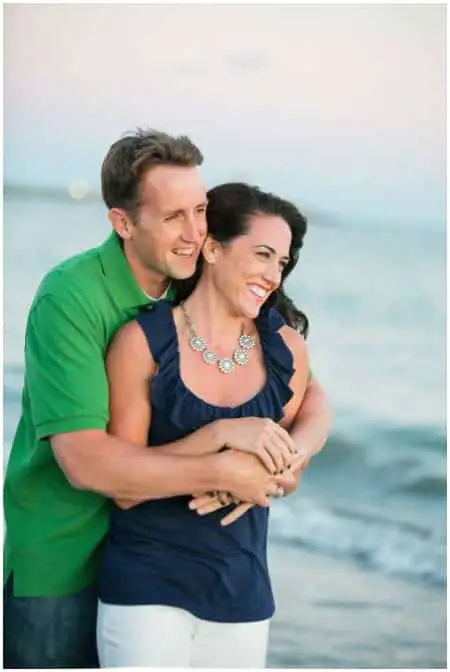 Empowered: This picture was taken with my iPhone during the 6am Summer BootCamp program I teach. I run fitness classes and outdoor exercise programs at TK-Fit 2013 was an incredible year with the highest attendance in the 6 years I've been running it. This job of teaching classes and helping people meet their goals brings me so much health and happiness. Creating a supportive environment and encouraging people to see the best in themselves is what I love to do and it is the theme that runs throughout both of my businesses. In 2013, I know I was a better photographer and person because of those who allowed me to encourage them through TK-Fit.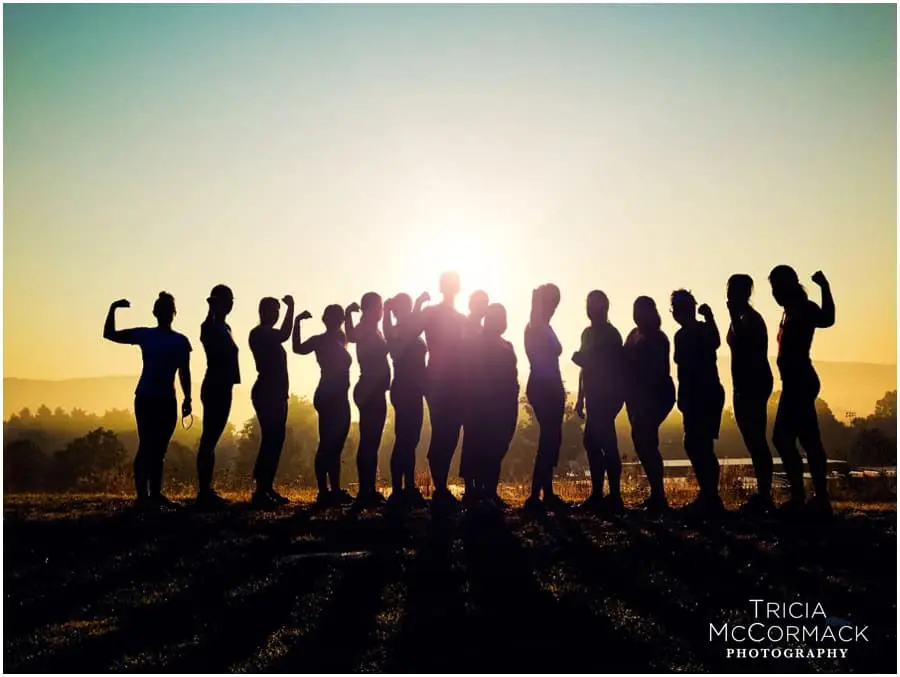 Leaving Something Behind: This year I met with photographers Justin & Mary for a mentoring session. Both are photographers and influential speakers who have a way of putting things into words that grab hold of you and are not easy to forget. When we met, Mary reminded me that the photography work I do leaves something behind. We are in the business of legacy and documenting the stories that might otherwise go untold.
During a November wedding this year, the beautiful bride told me she wanted to stop in at her grandmother's house before the reception. Her grandmother wasn't well enough to make the wedding ceremony and she wanted to give her the corsage they had prepared for her. The mother of the bride in consideration of time, let me know that I didn't have to go to the house. I pushed on, I wanted to take the time for this. After all, these were the moments that mattered.
In the house, I noticed the family portraits all over the walls of her grandmothers home. There were a long life of moments caught in those carefully hung images. The bride leaned down to pin the flower on her grandmother's sweater and her grandmother looked up at her beaming with love and pride. Click. A tear ran down my cheek. I am so grateful that I am allowed access to these kind of moments and I'm documenting a story that will always be treasured.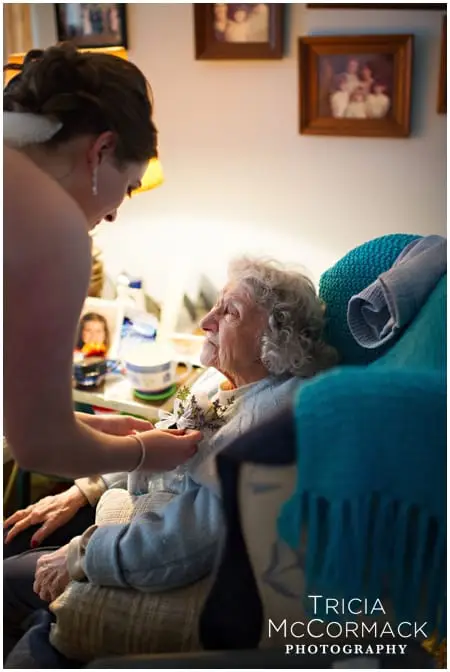 Picking Up My Camera Again: At the end of 2012 I sat down to make a calendar for my family for Christmas and was surprised, I didn't really have many pictures of my brother, Mom and Dad. We had spent lots of time together, but my mom had been sick and I had also been too busy with professional photo work. As a result I just stopped taking pictures of personal things. I vowed to change that and in 2013 I did. This picture of my oldest son and my mom will always be meangingful to me. They have a special relationship and it shows in this image. The session was far from perfect, the kids didn't want to take any pictures, we had swarms of bugs nipping at us and I'm pretty sure my dad closed his eyes in 60% of the pictures. It doesn't matter. I LOVE all of the pictures anyway, because I love the people in them and they make me laugh because they are very us.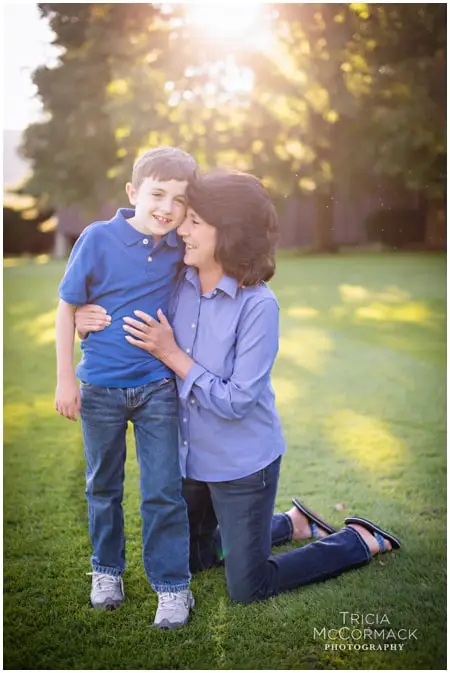 Light 'Em Up: I'm forever in the pursuit of improving my photography. The technical side of photography is extremely important to me and should be to anyone who is hired as a professional. In 2013, finding more techniques to light my subjects in a beautiful and natural way was a main focus. I can't count on the weather or the venue conditions to be constant and predictable. It is our responsiblity as a hired professional to be ready for any situation and bring out the best in it. This image was taken in October at Pontoosac Lake during the Sangeet Party for Vanessa and Gaurav. I used off camera flash to my left to capture the sunset in all it's colorful splendor but was able to light the bride and groom softly enough to reflect a quiet moment but also tell the story of their culturally rich wedding weekend by showing the details in the clothing they wore.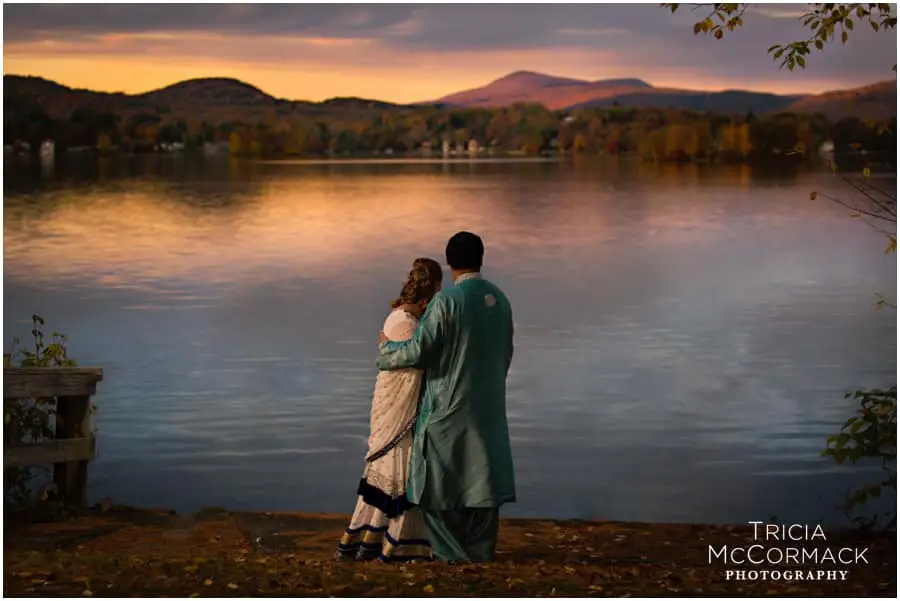 Berkshire Proud: It was my dad who moved our family out of Queens, NYC and settled on living in the Berkshires. My view of living here has always been juxtapose to what life was in a suburban or city setting as it was for all my relatives. My grandparents would say how much they loved coming to visit us "in the country" when traveling up from New York. When I graduated college I wanted to live somewhere that wasn't quiet and didn't have sprawling green pastures. I moved and adjusted quickly to city living, settling in Boston, Stamford and NYC. Then, my husband (also from NY) and I moved back here as we thought it would be good to raise our kids in a beautiful and safe environment.
It seems that in 2013, I embraced Berkshire living fully. Typically, I have disliked the winter months but I took a new approach and opened myself to photo shoots in the snow for families, engagements and had wonderful results. I even shot a wedding in blizzard Nemo this year and can't get enough of these fun, seasonal wedding images. Whether it was family sessions, High School Senior Portrait sessions or weddings, I worked with the elements, the lighting and the locations that are unique to the Berkshires. As an adult, I'm in awe of the beauty that surrounds us here.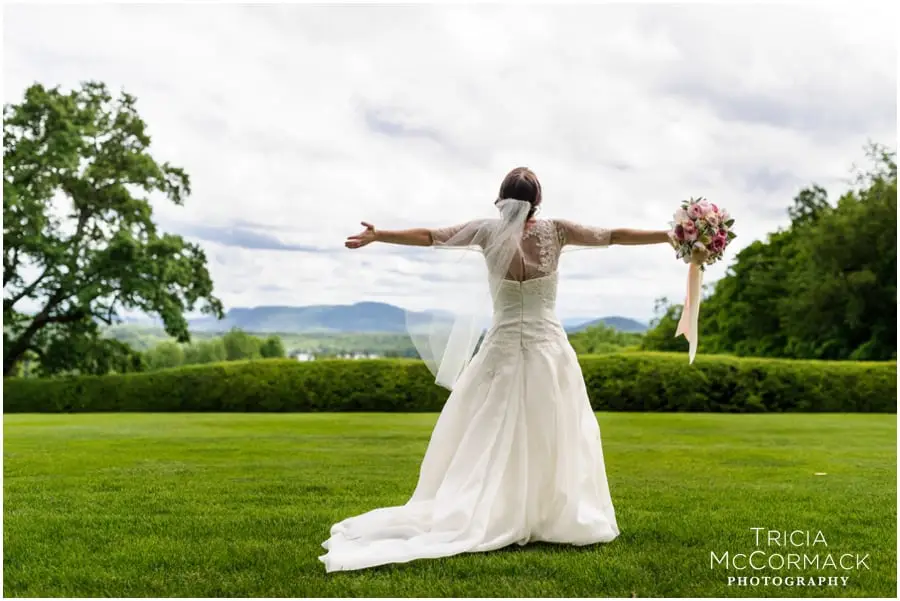 This past year, Tricia McCormack Photography's website was redesigned and rebranded to reflect this love of everything the Berkshires has to offer. The drawing on the site is inspired by photos like this one taken during a magnificient wedding at Tanglewood where the bride outstretched her arms to take in all the natural beauty surrounding her on their wedding day. This is why I am so proud to live here and to reflect that beauty back to all the people who feel a connection to this area.
So here we are 2014!! Let's go because I'm more ready than ever!!
xo
Tricia