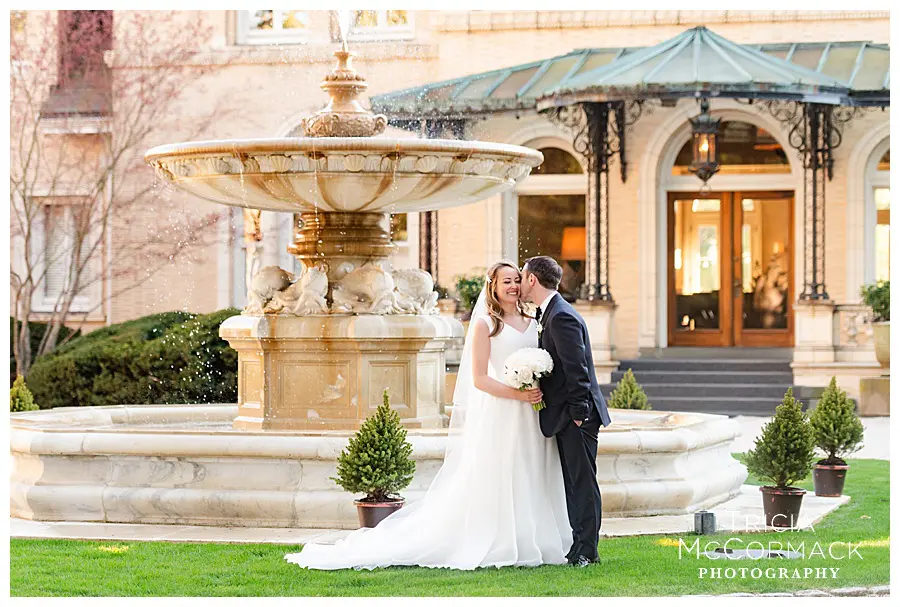 VENUE - Wheatleigh
GOWN DESIGNER- Suzanne Neville
GOWN BOUTIQUE - Wedding Atelier
TUX- J. Crew
HAIR STYLIST - Michelle Anne Hair Design
MAKEUP ARTIST - Makeup Artistry by Liz
FLORIST - Carolyn Valenti Flowers
OFFICIANT - Grace Ceremonies
HARPIST - Teresa Mango
JEWELER - Scherer's Jeweler
INVITATIONS - Jade Social
FAVORS - Laduree
PHOTOGRAPHER - Tricia McCormack Photography

Alyssa and Matt's spring Berkshire wedding at Wheatleigh Hotel was truly special. This luxury estate is one of my favorite venues to photograph as it provides elegance and sophistication at every turn. On this Saturday in early May, everything was in bloom in the Berkshires and on the Wheatleigh property. I'm always looking to capture light, landscape and expression and it was exciting to have the perfect mixture of all three on this evening with Alyssa and Matt.
Alyssa and Matt had originally planned a larger gathering in Napa, CA but COVID interrupted their plans. They made a decision to move their wedding to a much more intimate and relaxed day with their parents at Wheatleigh. Everything about this close-knit, personal day felt like a deep breath of fresh air including a beautifully delivered ceremony by Hannah of Grace Ceremonies.
Congratulations to Mr. & Mrs. Quigley – what an honor to capture this day.
xo
Tricia