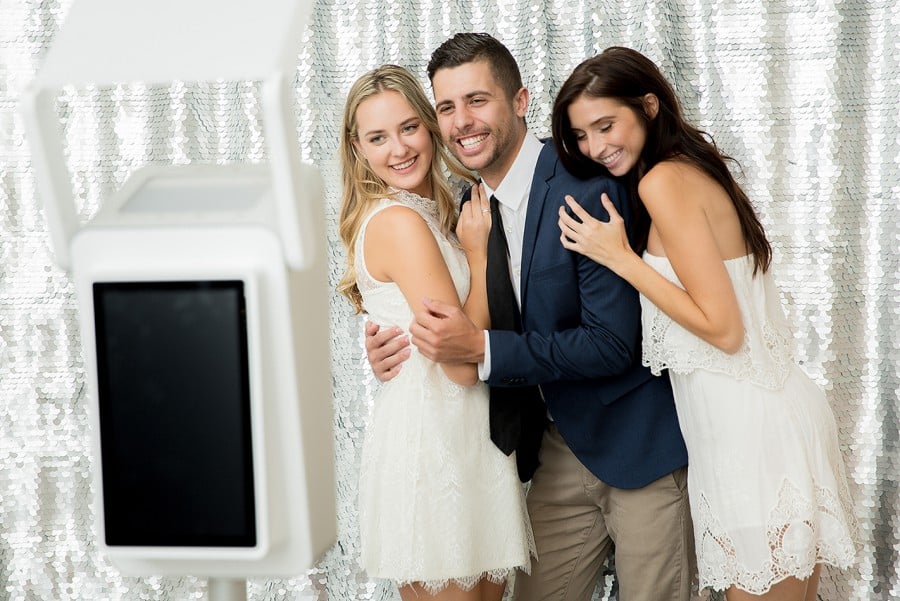 We love our photobooth. Come check it out at: www.berkshirephotobooth.com
A photo booth is guaranteed to bring a huge amount of fun to any event, and it allows you to capture pictures of all your guests!
Often, I have clients who tell me that they want a photo of everyone who comes to their wedding. This is usually very difficult, though, because of all the moving parts of a wedding (I still want to capture the important things like the cake-cutting and the toasts and the dances!) as well as the fact that not every guest wants their picture taken.
But get a photo booth—and that all changes. You'll get pictures of every uncle, cousin, friend, co-worker, or anyone else who comes to spend this special day with you.
I'm excited to announce that I recently upgraded to a brand new, sleek, modern, and completely awesome booth, and I am beyond ready to use it! It's an open-air photo booth (to allow large group photos) with an automatic countdown camera timer, and there is an attached LCD screen so you can see the picture in real time. You even get unlimited images—for those big groups or for that cousin who goes back for seconds!
For your convenience, we offer fun props to use in the booth, and there is an attendant to manage the whole thing, so you (and I!) don't have to worry about it. After the event, you will receive an online gallery of the images, and everyone can download high-resolution digital pictures.
This new photo booth also has the option to make prints onsite! You can choose from several templates that can be customized with your event information/logo, or we can create an entirely new custom print for a small fee—a perfect party favor or fun souvenir from your event for your guests to take with them!