I wanted to share a personal post on my blog and thought I'd share something I love – teaching fitness! I have been a certified fitness professional for over a decade. Although I am so fortunate to have a rewarding career in photography, I am also able to share my love of exercise and help other people at the same time through my fitness business, TK-Fit. I conduct 3 classes every week throughout the year and run outdoor BootCamp programs in both the summer and the winter.
Fitness and photography seem to complement one other. It's hard to believe how much endurance is required when you are a photographer. I'm always running, lifting and climbing up and jumping down. I like to move and be a few steps ahead of my clients to capture those important moments. On the other hand, photography has helped me to fine tune my ability to see the best in people and this is something that I find crucial as the kind of fitness instructor I consider myself to be.
Recently I created a "Bridal BootCamp" for Jess who married in April and Leanna who is getting married this weekend! Here was a chance to celebrate weddings and fitness, I was excited to get creative but also celebrate my friends and clients.
To begin our Bridal BootCamp, both ladies were given tiaras to wear during the whole class. To tie in with their upcoming nuptials, I created bridal bouquets that incorporated their wedding colors and champagne was set up to toast them after class. The class of 30 participants went through a series of circuits that each had wedding theme.
Here is a sampling of the exercises:
– Jump the hurdles to put 6 pense in wedding shoes
– Flower Girl/Ring Bearer lunge down the aisle
– Crescent kick around the Bride & Groom's chairs
– Plyometric "Will you Marry Me" Lunges holding the box with engagement ring
– Relay race carrying a weighted ball in baby Carrier
– Sit up and pass the mop
– Wall sits with a garter
– Jump ups for the bouquet
We had a blast and I loved celebrating these two girls. A special congratulations to Leanna as she prepares for her wedding this weekend. I'm so sad that I won't be there but I will be in spirit.
xoxo
Tricia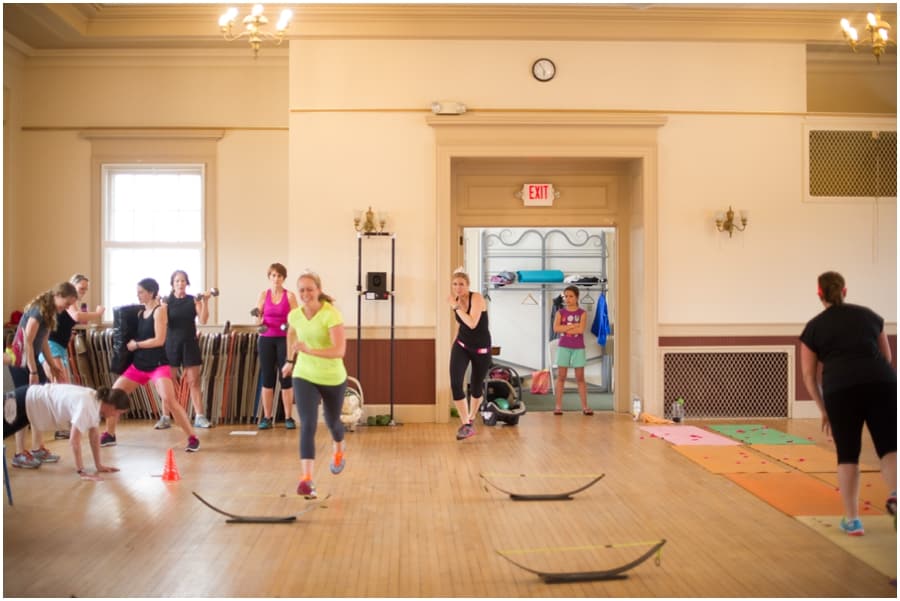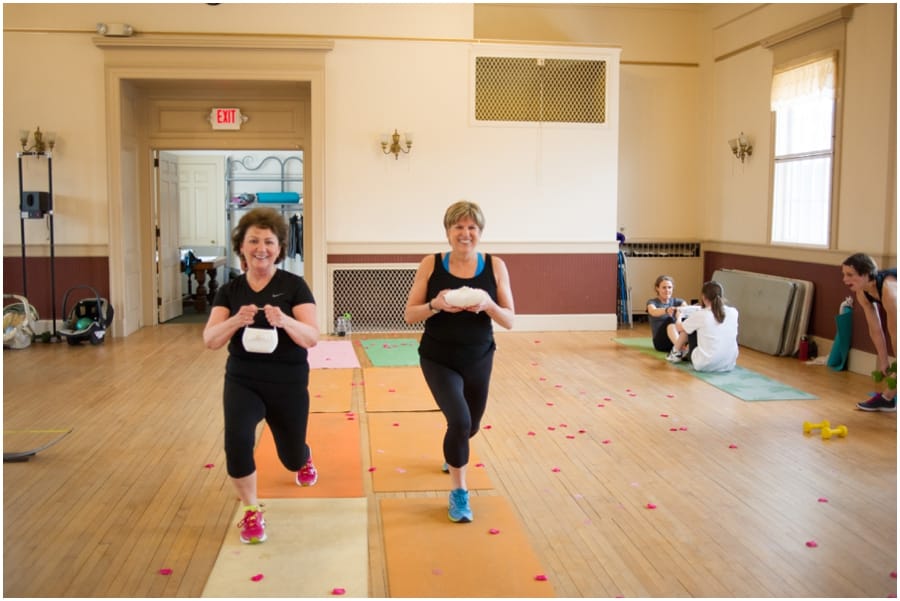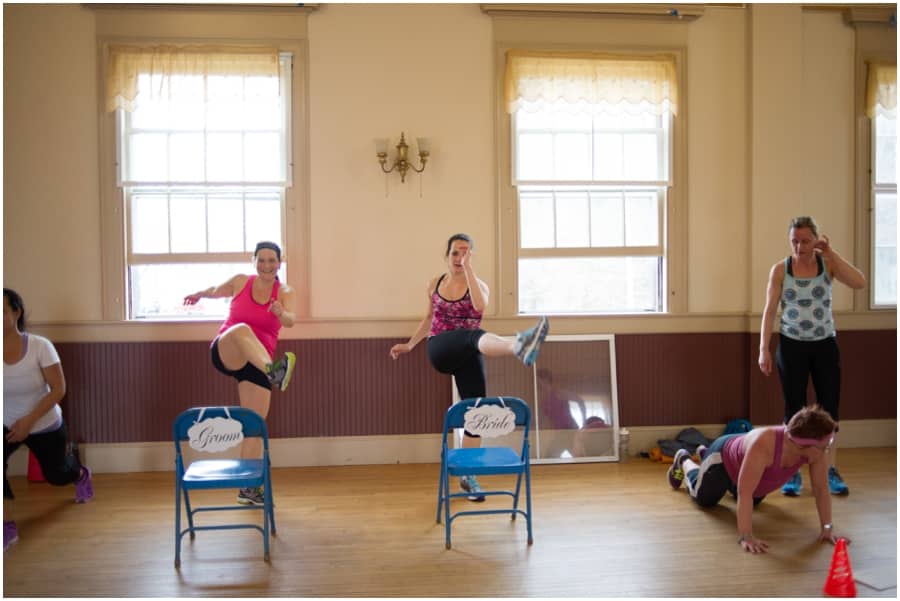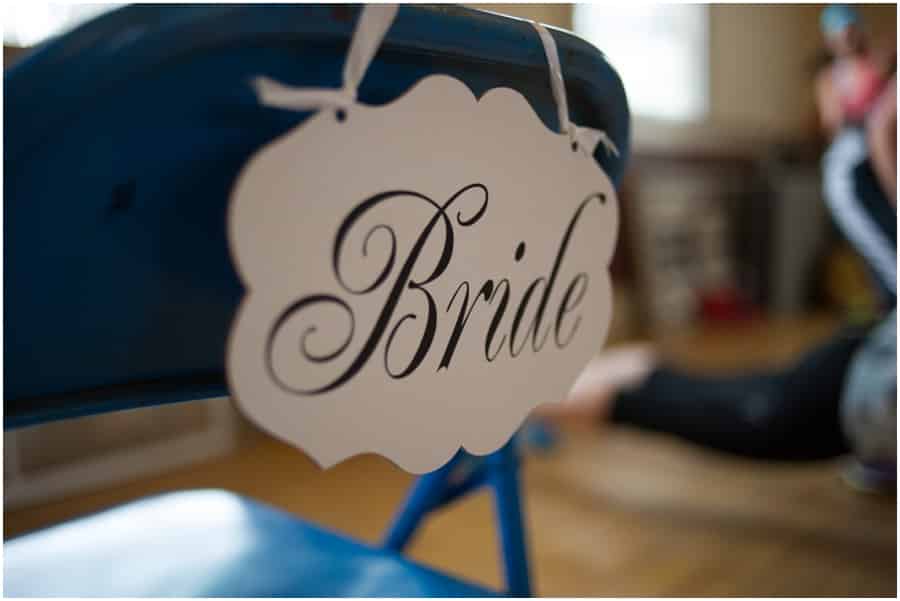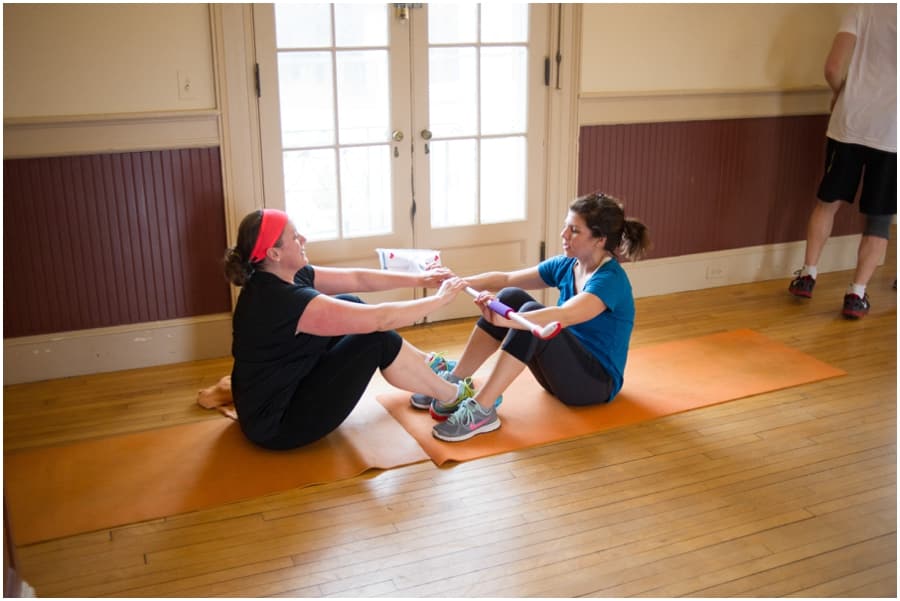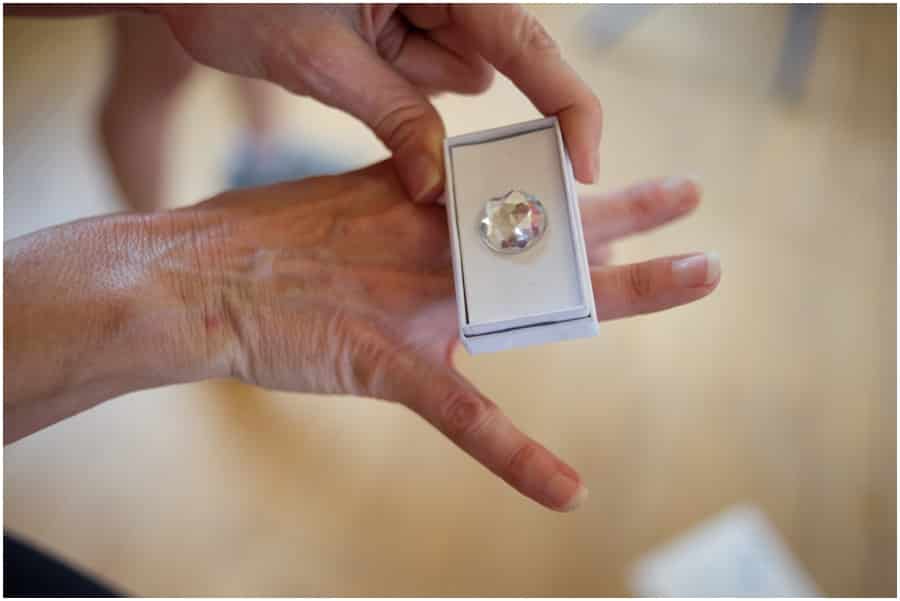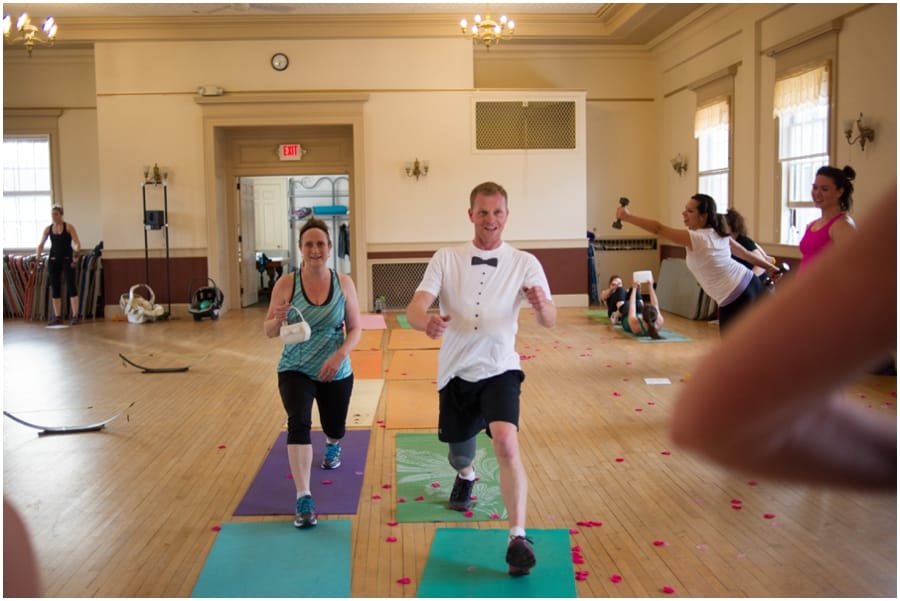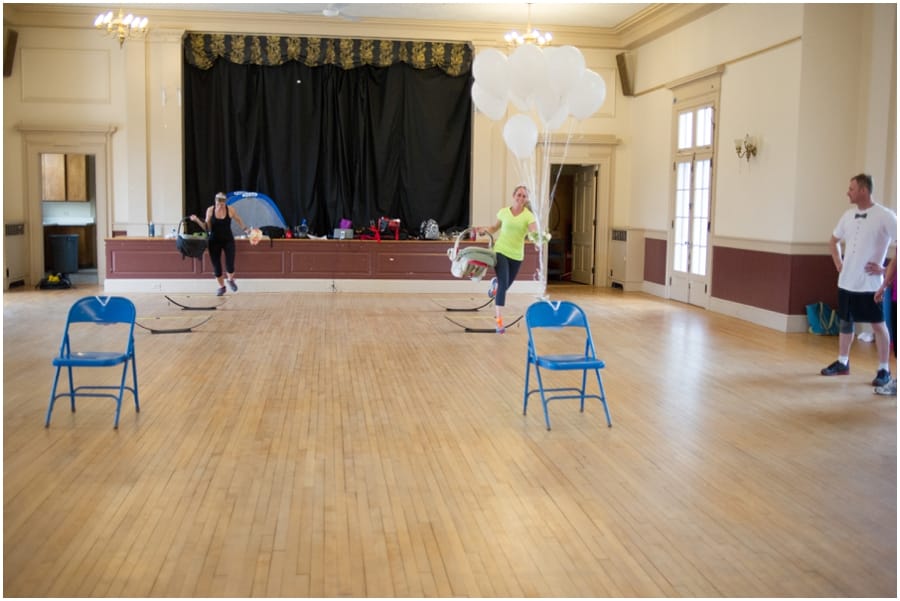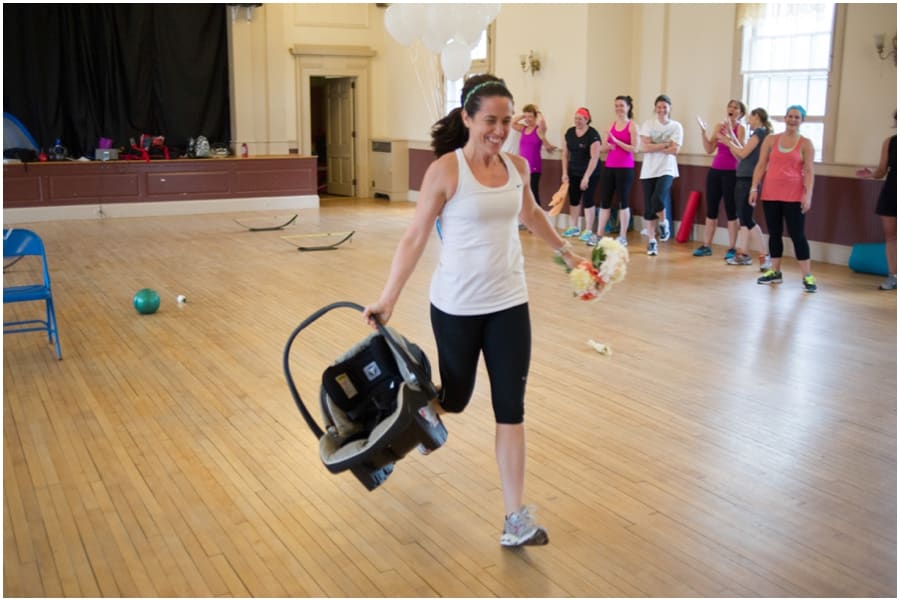 A few more pictures showing what's going on at TK-Fit. This week I'm announcing the Summer BootCamp details, email me at tricia@triciamccormack.com if you are interested in signing up!