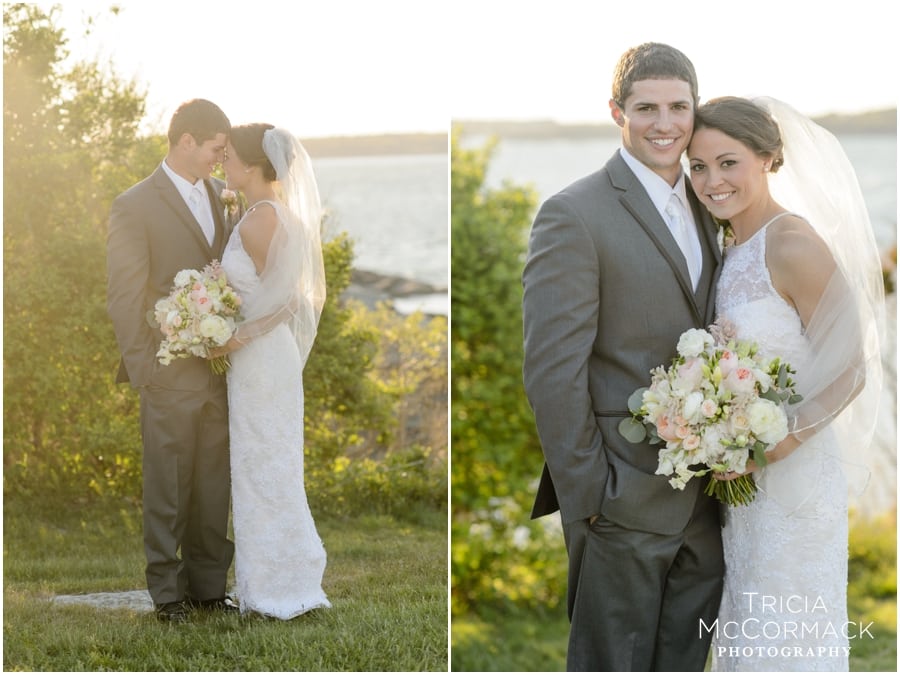 A slight breeze was coming off the ocean and the sky was a deep blue. This was the perfect day for an oceanside wedding! Now add a beautiful couple like Courtney & Jeff and the Castle Hill Inn in Newport and we were speechless with the gorgeous sites of the day.
Courtney & Jeff are a stunning and sweet couple, who are so obviously in love and know how to have a great time. Love them! I love how they incorporated so many special and personal touches into their wedding day. There were many examples and they ranged in the subtle details like Courtney wearing the same headpiece that her mother wore on her wedding day as well as big things like having Thorr, the Athletic Director at University of Rhode Island officiate their ceremony. It was such a fun surprise to see "Rhody" the URI mascot showed up at the end of the night to hit the dance floor.
It meant so much to me to capture another wedding of the Findlen family, I had photographed Erin and Jon's wedding in the fall in the Berkshires. Their family is absolutely amazing and I felt the same way about Jeffs. Oh and remember Peggy who got down on the ground surrounded by her 27 grandchildren for a photo. She did it again!
I'm so excited to share some of the images from their breathtaking day. Thank you Courtney & Jeff for being so fun to work with and congratulations again!
xo
Tricia
VENUE – Castle Hill Inn
FLORIST – The Secret Garden
HAIR & MAKEUP STYLIST – Serai Beauty
JEWELER – Anthony's Jewelers
BAND – Big Party Orchestra
PHOTOGRAPHY – Tricia McCormack Photography
PHOTO BOOTH – Berkshire Photo Booth