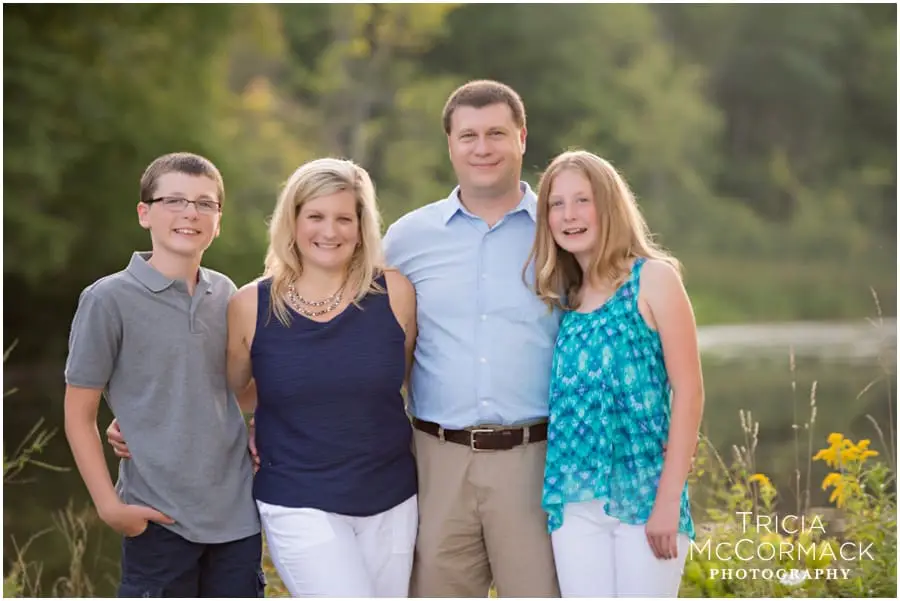 After all my years of taking family pictures I know a few things for sure. I know a family never regrets taking the time out to have a photo session. I know that these images become more valuable as the years go on. I also know it's even more special to have a session where more than one generation is included. 
Amber's family is a great example of this. Amber is absolutely amazing, and I was excited to get to spend some time with her family including her mom. I'm grateful when I get to take pictures with members of my incredible TK-Fit family!
We had their family portrait session on a beautiful summer evening, so we decided to take pictures by Laurel Lake. The scenery where we live is beautiful in every season and I'm glad it plays a part in these images.
Amber's mom is such a supportive person in her family's life and I even appreciate all the support she gives me with kind words on my Tricia McCormack Photography Facebook business page! Cherie even took a behind the scenes picture which I included in this post (yes, I'm using Lauren as a lighting assistant and tripod!). I'm glad Cherie was a part of this session especially to have fun and beautiful images with her grandchildren. 
Thank you again, Amber, for bringing your beautiful family together for a session. I'm better for knowing this family and I loved getting to work with all of you!