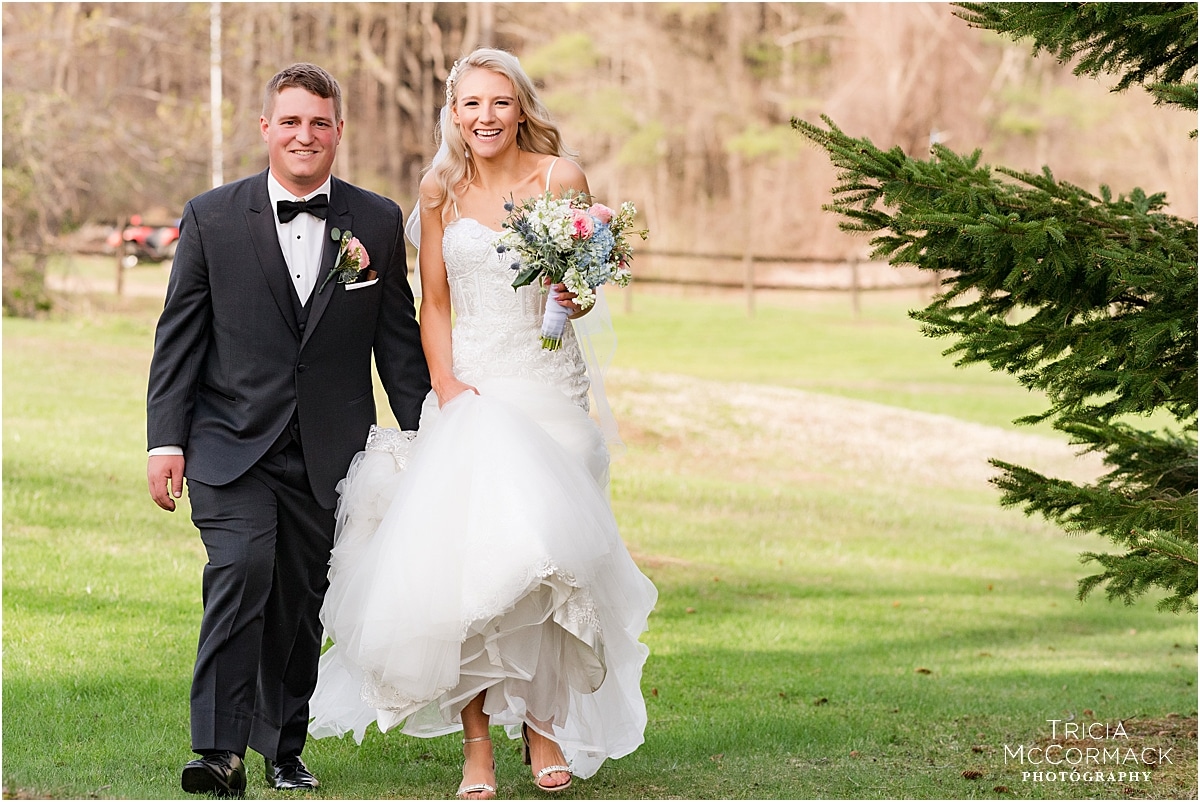 GETTING READY - Stonover Farm
HAIR & MAKEUP - Daniela Pignatelli Makeup Artist & Hair Stylist
FLORIST - Jody Huber
GOWN DESIGNER - Alena Fede
BRIDESMAID DRESSES - Bella Bridesmaids
TUXES - Zabian's Clothing
JEWELER - Crown Jewelers
CATERER - Michelle Nourse
DJ - Rob Alberti's Event Services
LIGHTING - Tremont Rentals
VIDEOGRAPHER - We Joe Films
INVITATIONS - Your Color Connection
PHOTOGRAPHER - Tricia McCormack Photography
The energy while getting ready with Hollie and Collin at Stonover Farm in Lenox was so much fun. You could tell everyone was ready to celebrate after the roller coaster ride of planning a wedding in a pandemic and after a long winter – including snow just 3 days prior!
What made this day even more special was that for over a year, family came together to make sure this day would be the dream come true for Hollie and Colin. Hollie's parents and grandparents converted their backyard into a beautiful ceremony and reception location with every special and personal detail you could imagine.
This wedding kicked off our 2021 wedding season. It was the kind of big beautiful energy and fun I had missed. Thank you so much to Hollie and Colin for allowing my team and I to be part of this day. A special thank you to Hollie's mom, Paula for sharing with me that "there was only one person who came to mind that would capture all the details but also would make me smile because of her dedication as a person and friend" It means the world to me to have these personal relationships with my clients.
Congratulations Mr. and Mrs. Abderhalden!