Just look at Steph's infectious smile in these images and you'll already feel like a friend! Pair Steph with Chad's quiet kindess and these two were such a pleasure to get to know and a dream to work with from their engagement session to the days leading up to their big day and then again on that amazing Friday last month for their wedding.
I'll never forget driving Steph in the golf cart to see her groom for the first time, I felt butterflies as I'm sure she did as well the big responsibility of getting her safely to Chad. If she only knew my golf cart driving skills I don't think she would have ever trusted me that day. Trust! That's what I'm so grateful for – this day is so important and I appreciate that Steph and Chad knew I cared deeply about capturing it perfectly for them. I'm happy to note that I did get her there safely and I'm sharing below some of my favorites from their first look among the fall folliage.
Their day was spectacular and hosted perfectly by the Country Club of Pittsfield. As the sun was setting over the mountains, Steph and Chad were married under the large single Oak tree just outside the club. I was so touched during their ceremony by a tradition I hadn't seen prior to their day. They passed their wedding bands around to each member of their bridal party and to family members so that each person could hold their rings and say a blessing of love and support for the couple. How beautiful & sentimental!
Their party moved to the porch for cocktails and everyone enjoyed a stunning fall sunset before heading inside to party for the rest of the night.
Congratulations to the wonderful Mr. & Mrs. Coury! I hope you enjoy reliving this stunning day.
xo
Tricia
VENUE – Country Club of Pittsfield
FLORIST – Lani Gillooly
MUSICIAN/DJ – Legit Band
JEWELRY – Crown Jewelers
CAKE ARTIST – Judy Barrowclough
HAIR/MAKEUP – Indulgence Salon
GOWN BOUTIQUE – Julie's Bridal Boutique
SUITS – Steven Valenti's Clothing for Men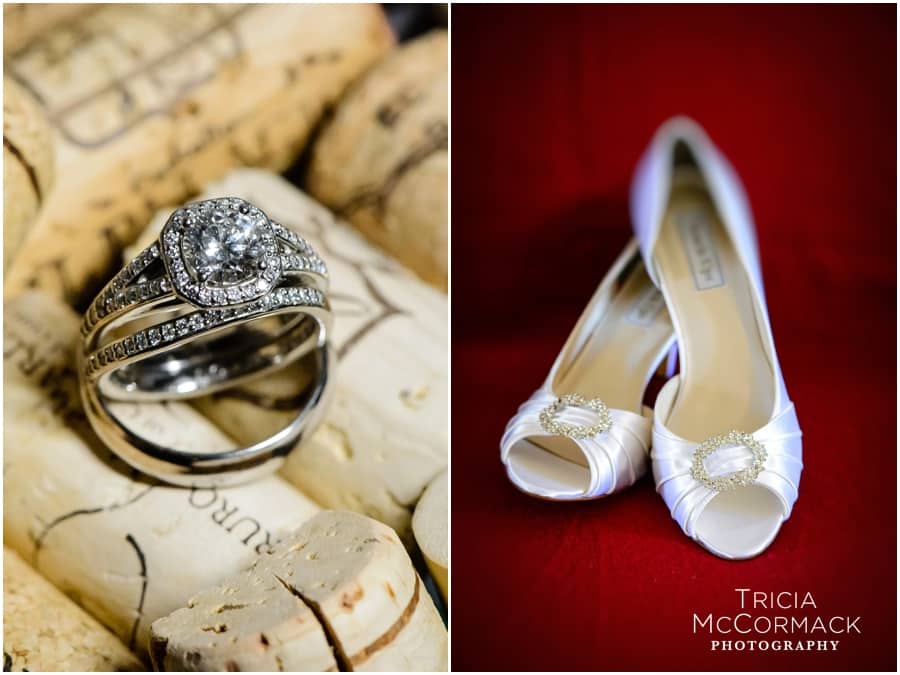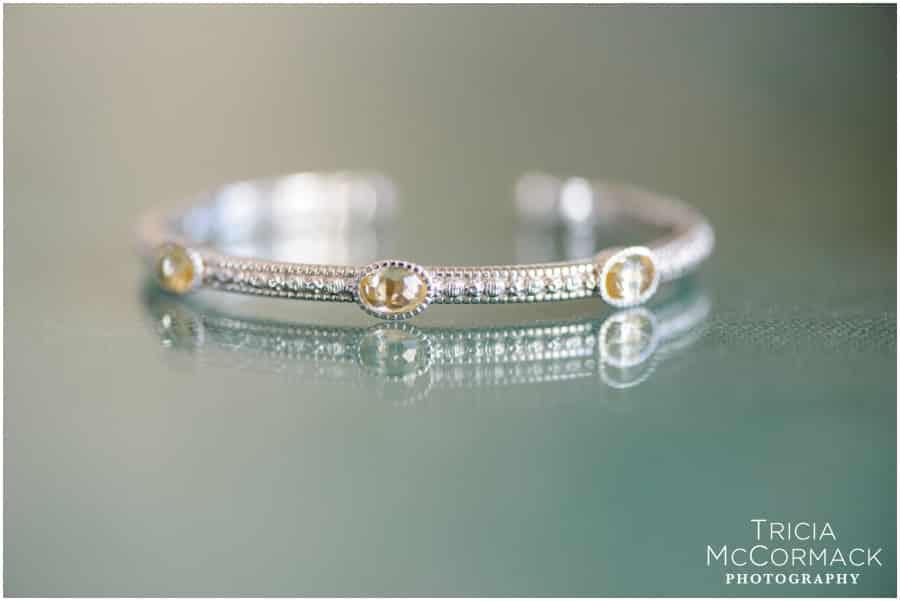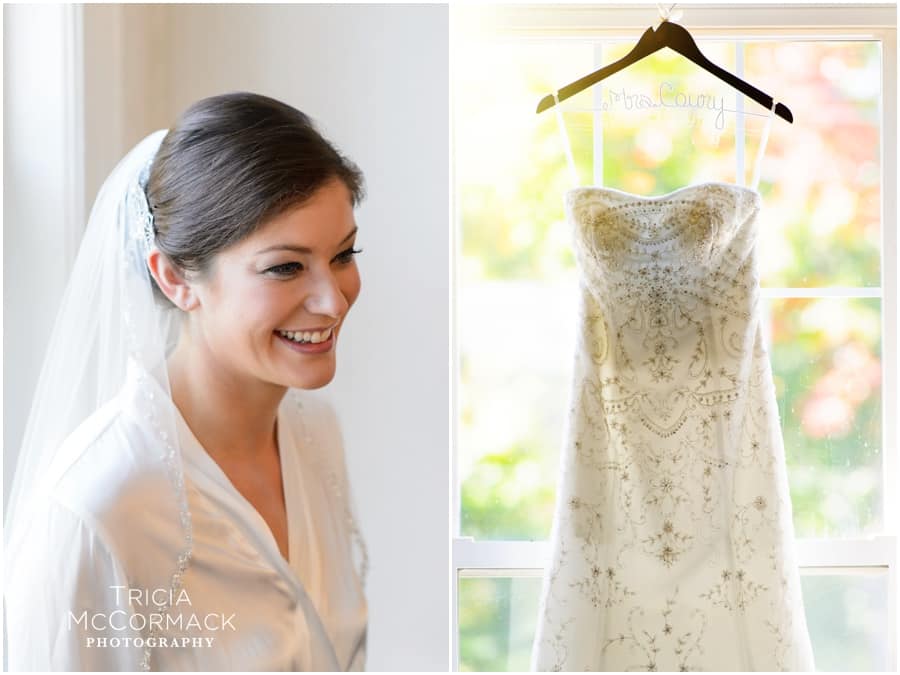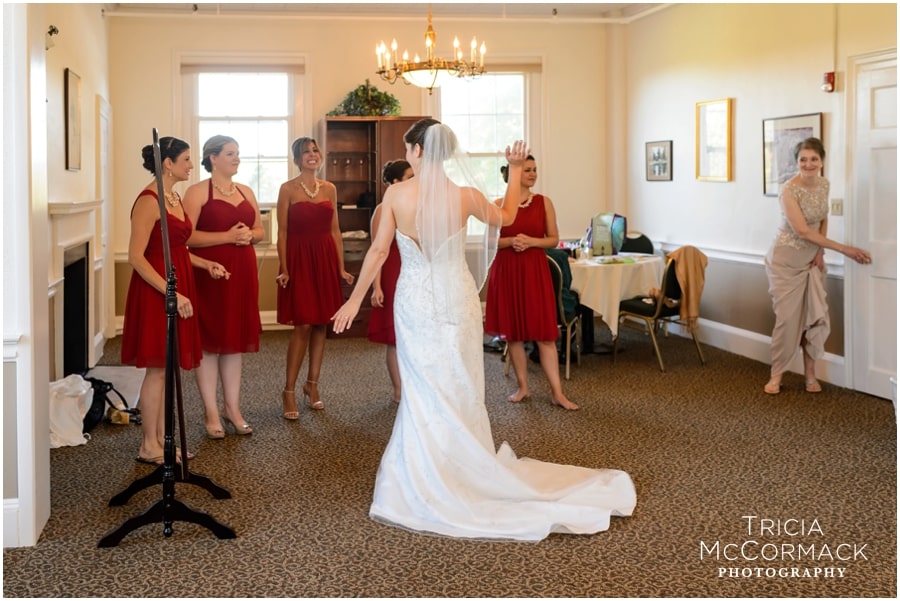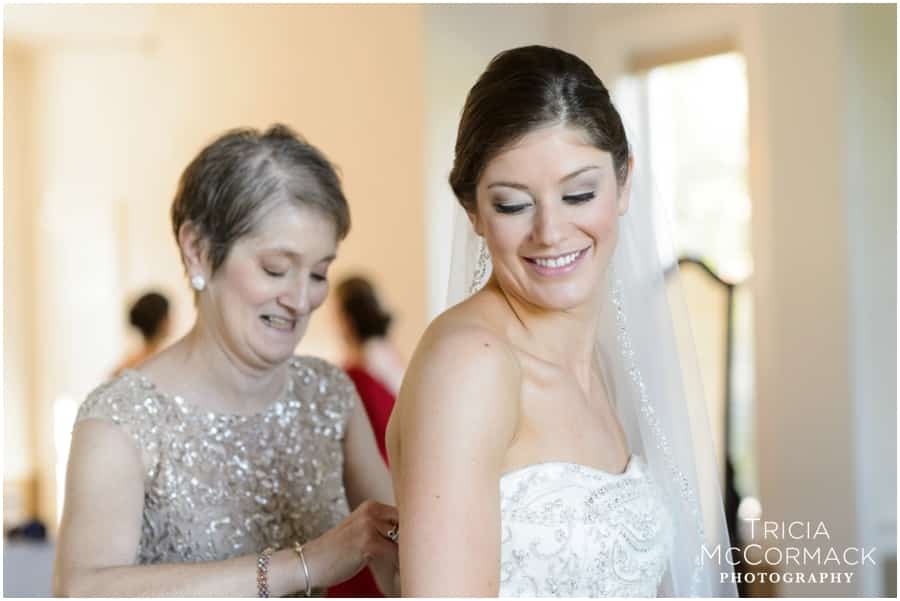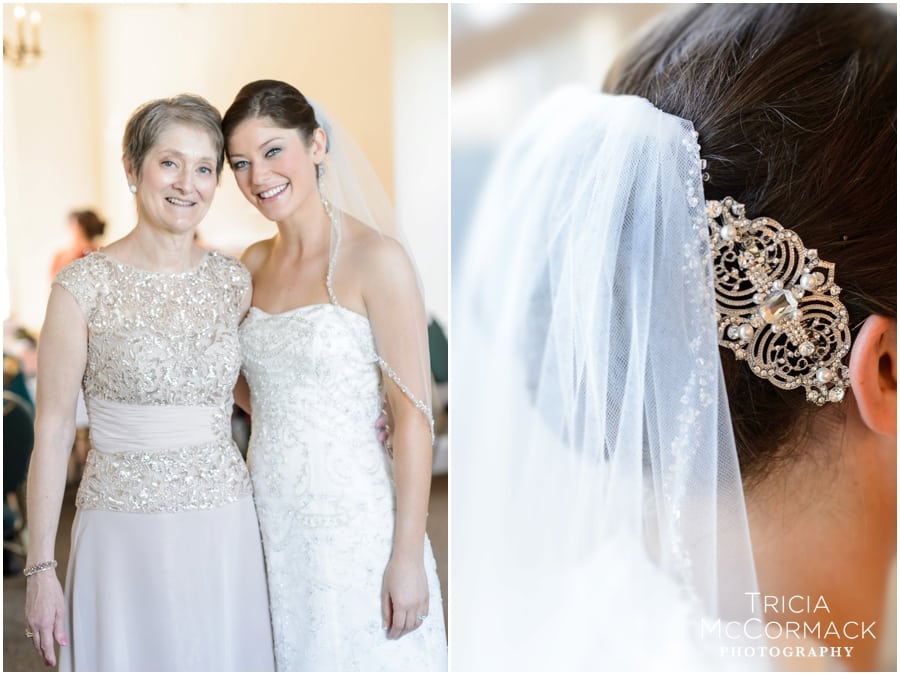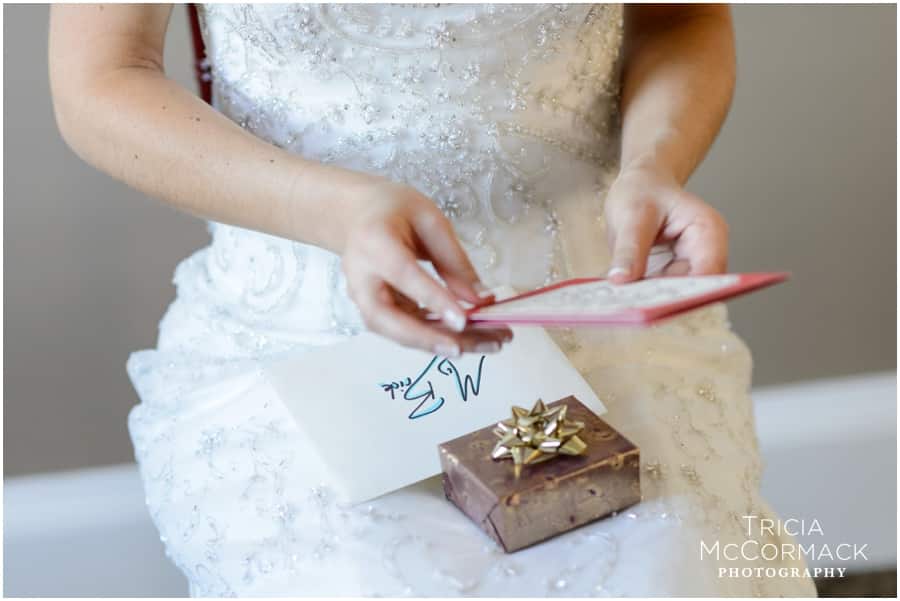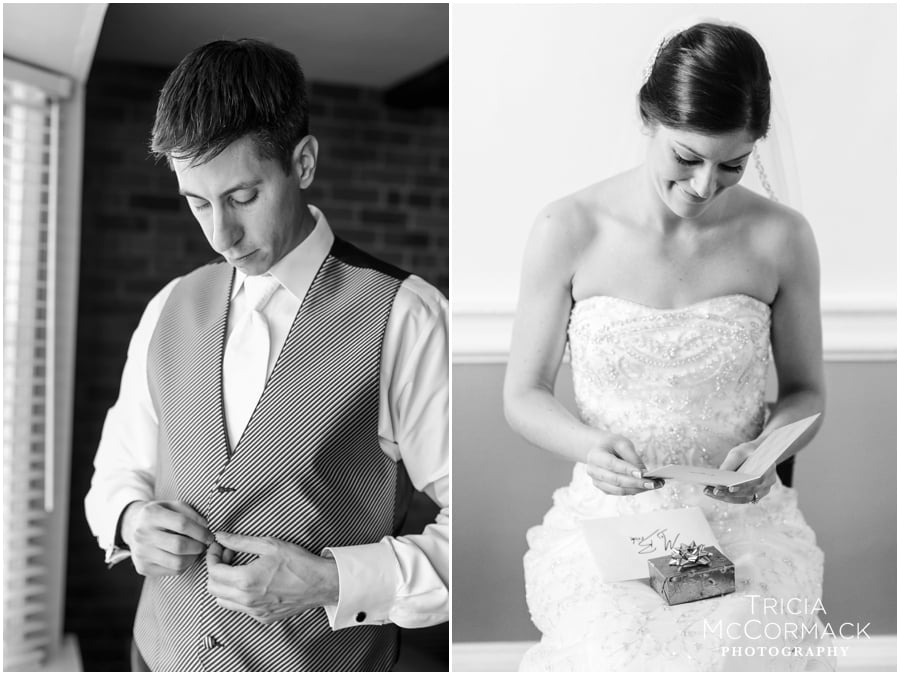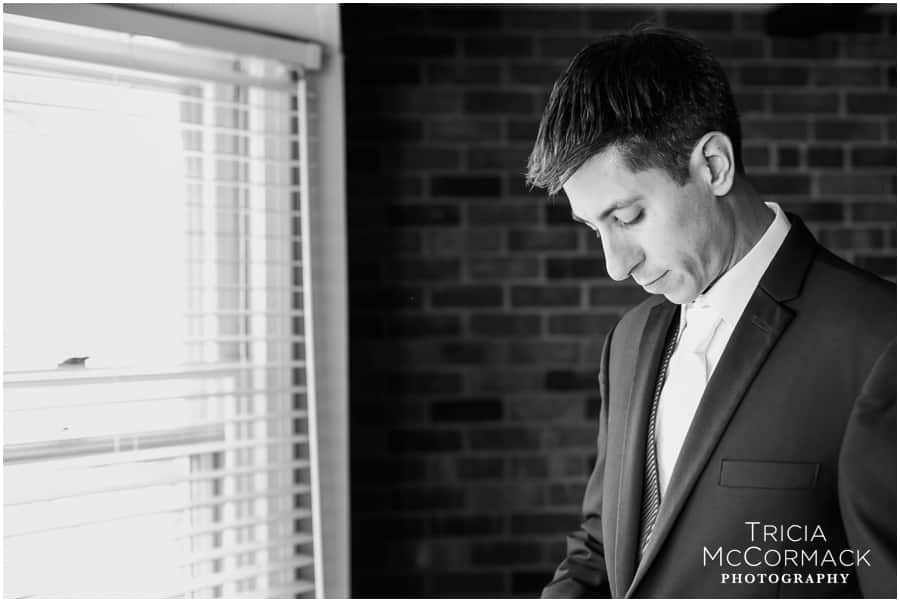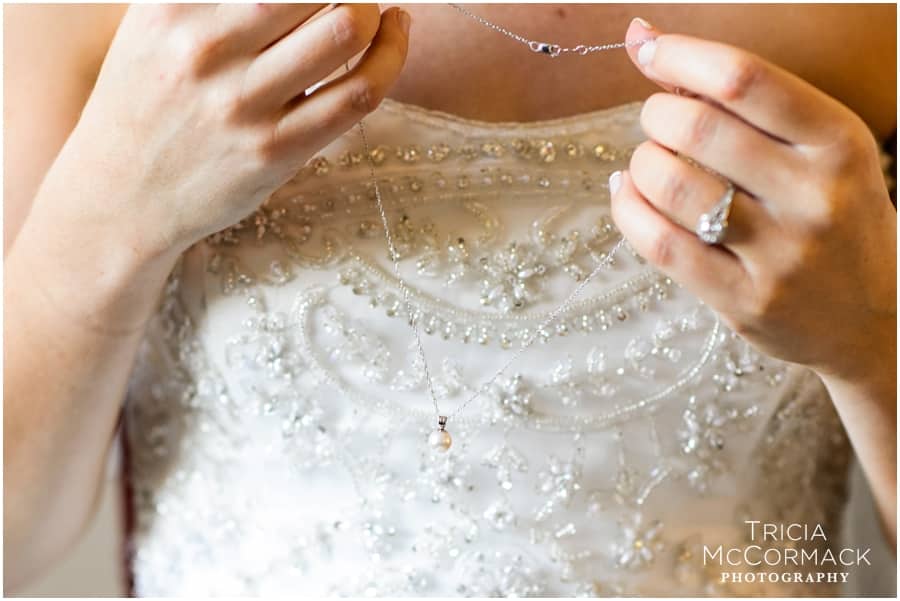 Steph did some modeling for a bridal magazine back in 1999! We had such a laugh out of imitating the cover shot. Steph – you are more gorgeous than ever!! Wow!