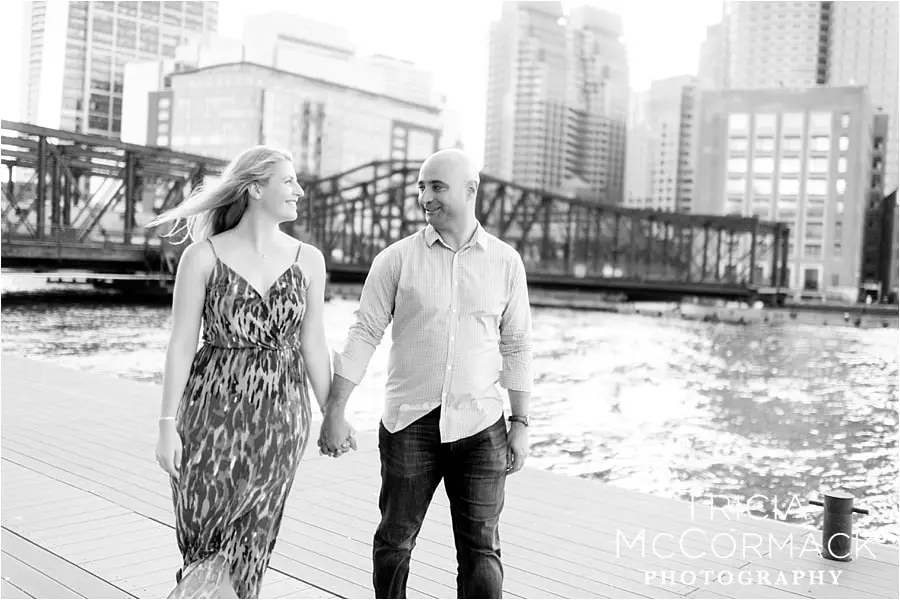 Erin and Eddie I can't wait to see you this Sunday for your wedding day. I feel so fortunate to have spent an evening earlier this summer in Boston with you to walk around the area you work and live.
It's obvious to me that it was fate that brought you together, I enjoyed hearing the stories of how you met. It's crazy that these two had been attending the same fundraiser for the Boys and Girls Club for the same number of years but had never met. However, it was one fateful year that they met and talked but that was it. The next year they saw each other again and went to a bar after the event with mutual friends, this time Eddie asked for Erin's number. They have been together ever since!
I love that our shoot even included a break where we grabbed a beer along the water at the Barking Crab. As we chatted, I was able to learn all about the plans for this weekend's wedding, this is going to be an amazing event filled with amazing friends and family. I cannot wait to see Katie and Brendan whose wedding I photographed in 2012 and whom referred me to Erin.
After our break, Eddie got his second wind and I was able to shoot them at dusk on the Harbor. I love the way these two just enjoy life together and I can't wait to shoot their wedding on Sunday in Saratoga at the Hall of Springs
Here are a few highlights from our engagement sesssion together!
-Tricia