I recently shot a wedding in a snow storm and lighting up with excitement as we shot the couples and bridal party portraits. This time of year produces gorgeous images to and so I thought it would be great to share some ideas on how to make the most out of their winter wedding. With snow in the forecast again, let's focus on the romance, coziness and soft white flakes that make wedding unique and festive.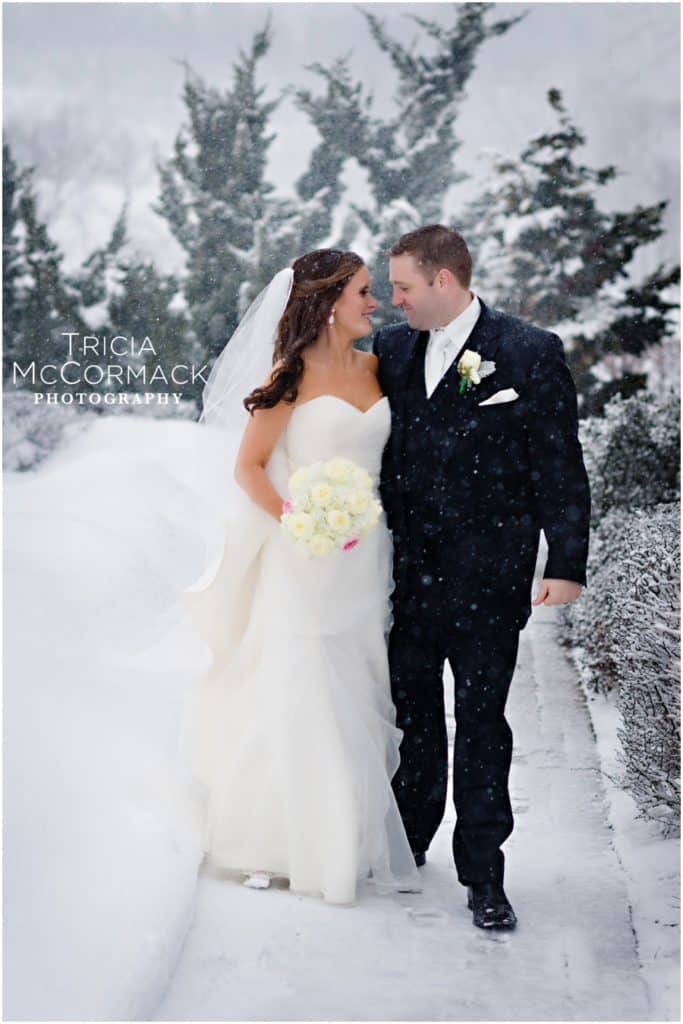 Snow is Good Luck
According to the Farmer's Almanac, SNOW on your wedding day is a sign of fertility and prosperity. In fact on Saturday as the beautiful bride Allie was making her way to the church and remembered that someone had told her the day before that according to what the forecast was brining for their day, she and her husband would be rich! Laughing, we agreed it was a sign and a great way to start your marriage!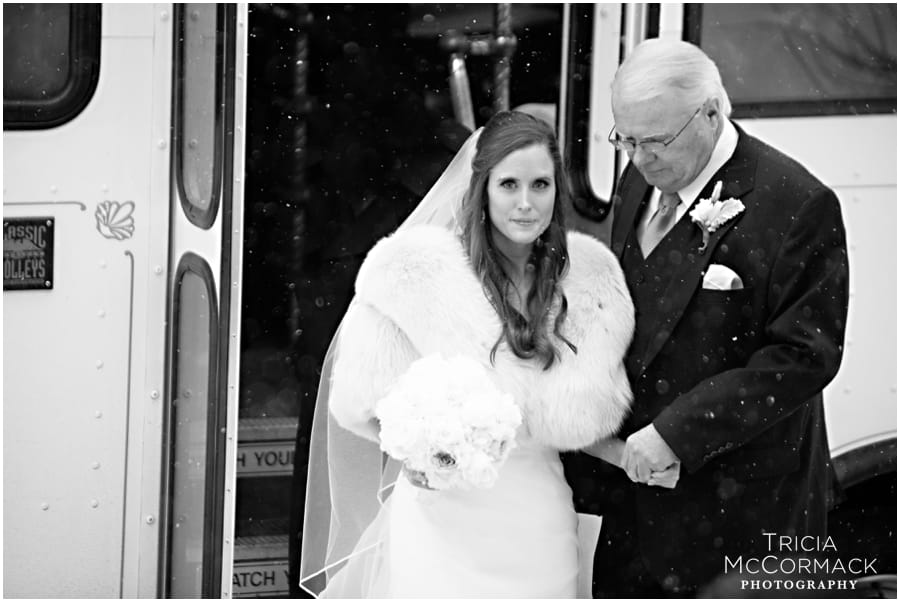 Romantic Winter Moments
There is something so romantic about images that show a bride and groom keeping warm and cozy with the one they love. If it is snowing, make sure to make going outside part of your pictures, but plan on dressing for warmth! How about bringing a pair of winter boots and a cozy pair of socks to wear during pictures? Your dress is likely to cover the boots or you may even choose to emphasize them for adorable photos! Also, think about elegant jackets and wraps. When I see my winter brides wearing a fur wrap I'm in photographer's heaven, I love the look of it for winter wedding portraits and I'm happy because my bride will be able to stay outside more comfortably.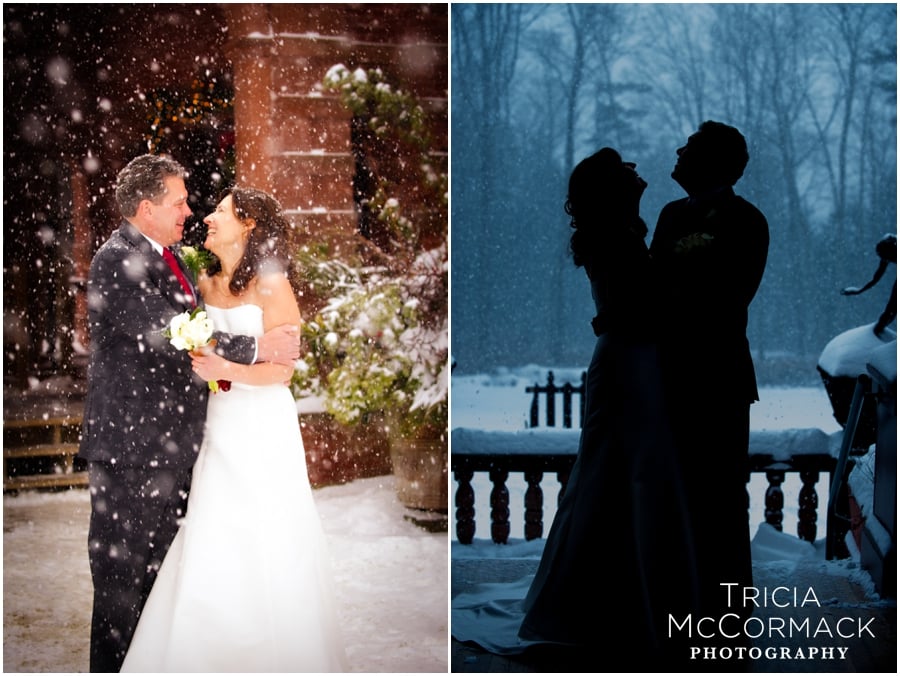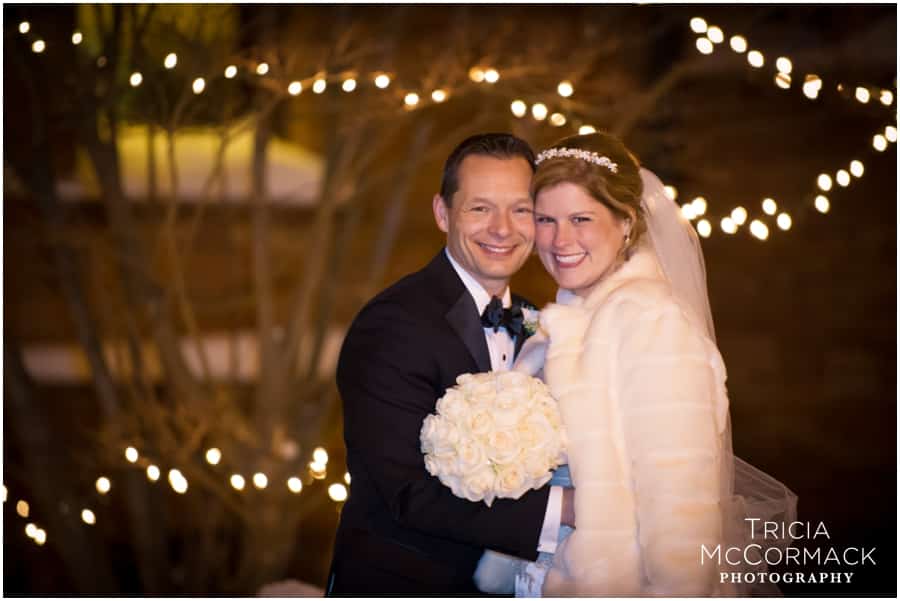 Beautiful Winter Light
Keep in mind that if going outside for wedding pictures is something you'd like to do, you'll need to time it right. After daylight savings it will be dark around 4pm in the Northeast. Depending on your ceremony time, you may choose to see each other beforehand and include bridal party pictures and formal photos.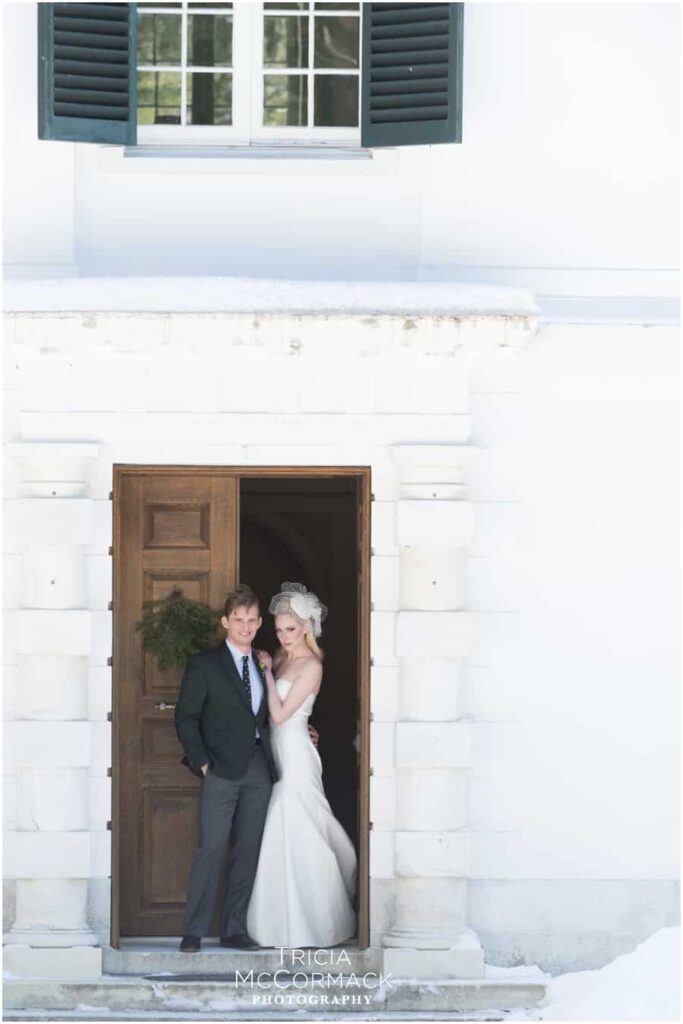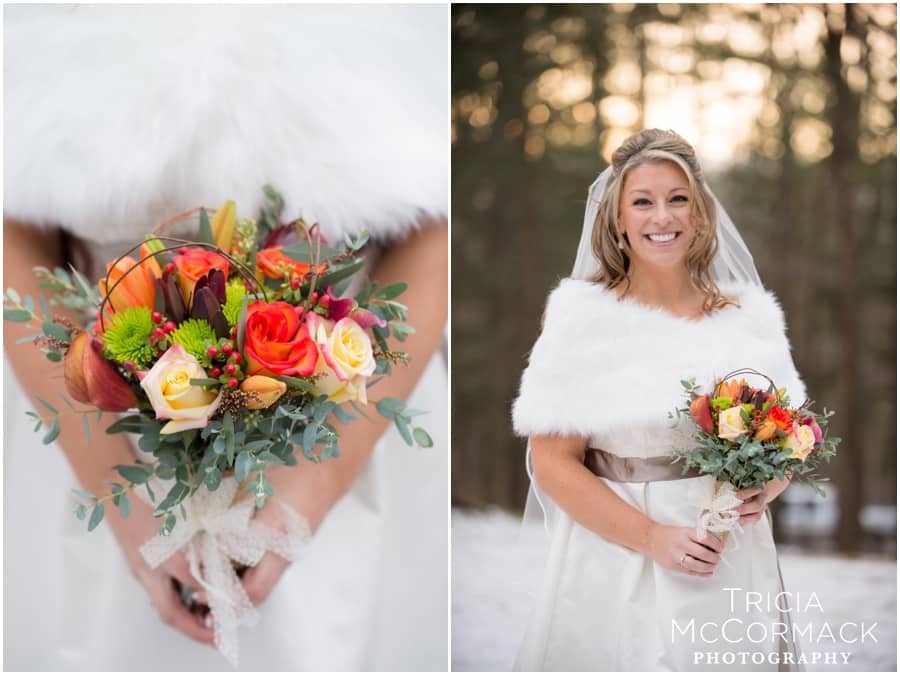 Cute Bridal Party Accessories
Prepare your bridal party for the cold. Shawls or wraps can be a part of your bridesmaids outfit and It's a great idea for an extra pop of color. Like the bride, I know bridesmaids won't be able to look their best in the pictures if they are feeling uncomfortable. Another fun idea for winter wedding bridal parties is to give them mittens, hats and scarves as a really creative way to bundle up in winter and look fashionable.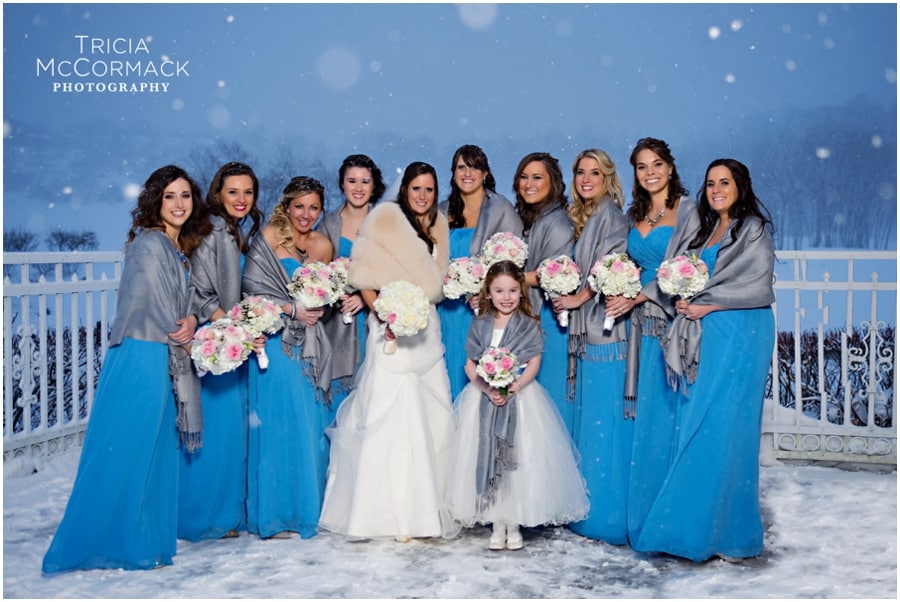 One caveat to that is before choosing a photographer for your winter wedding, make sure you ask to see images that they have taken indoors using flash. Photographing a wedding couple in June outside before the sun goes down is one thing, photographing a wedding in January inside takes technical knowledge of your camera and lighting. But if you have a photographer that is comfortable with flash, you can get capture some amazing moments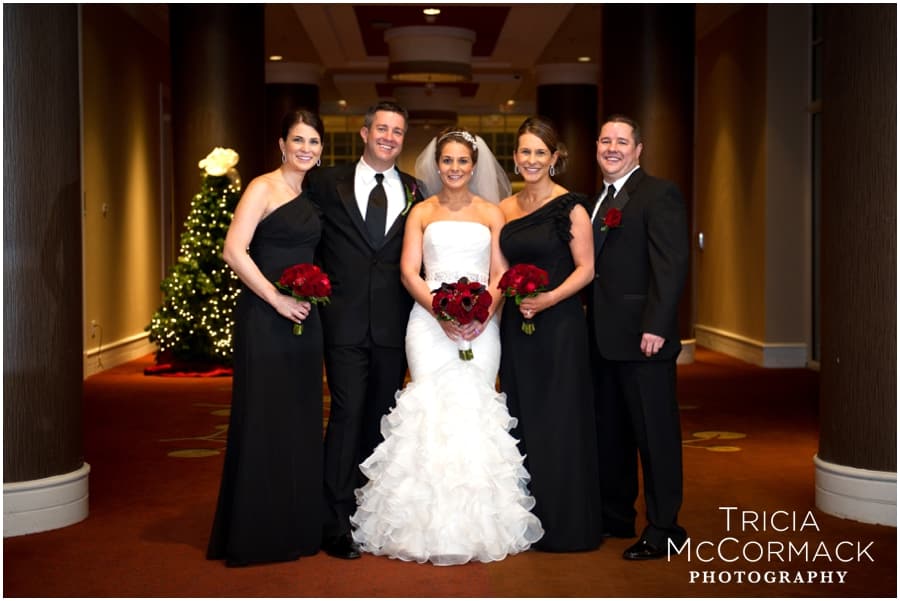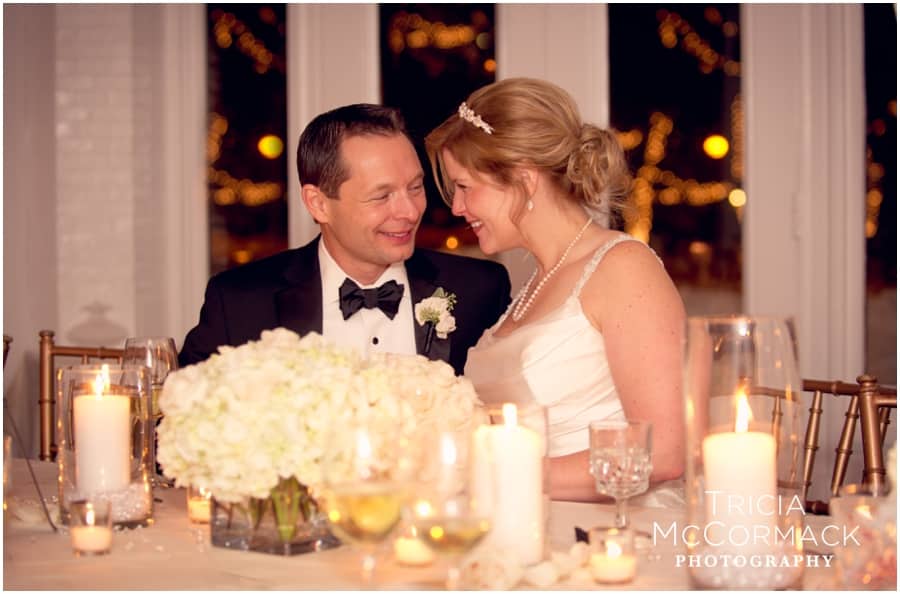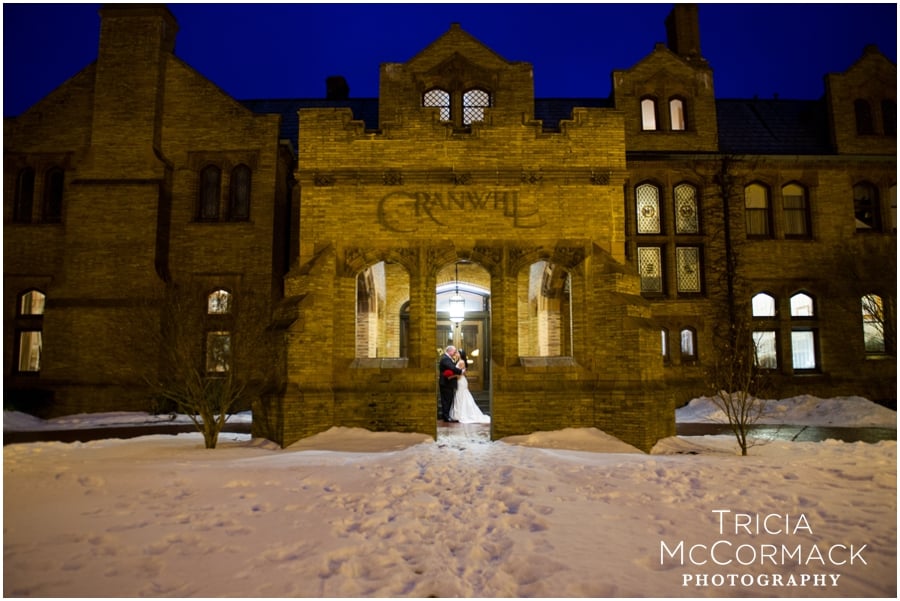 Winter Details
Wedding details for winter weddings can be fun and beautiful, fitting in with all styles. You can use candles, flowers and decor to enhance the beautiful snow and get one of a kind images of your special day.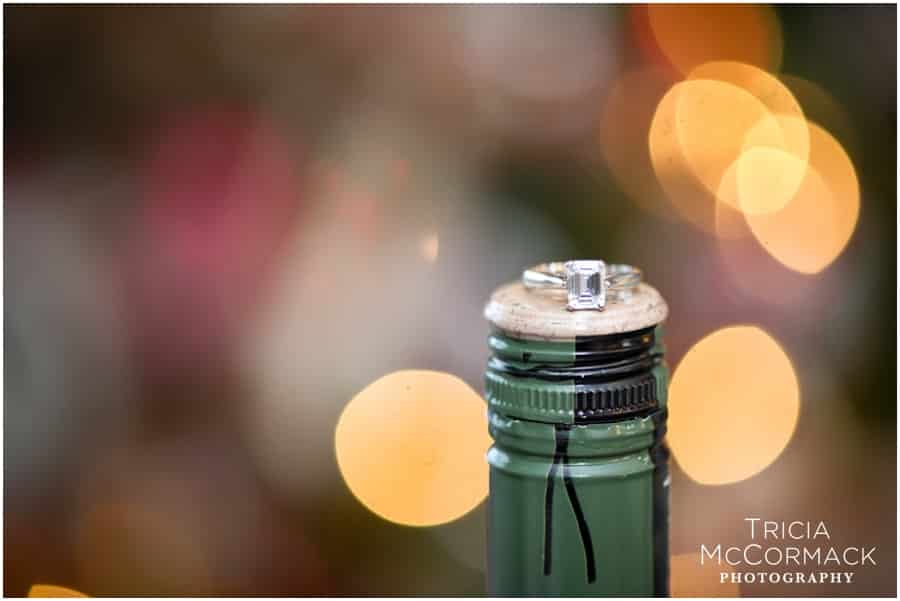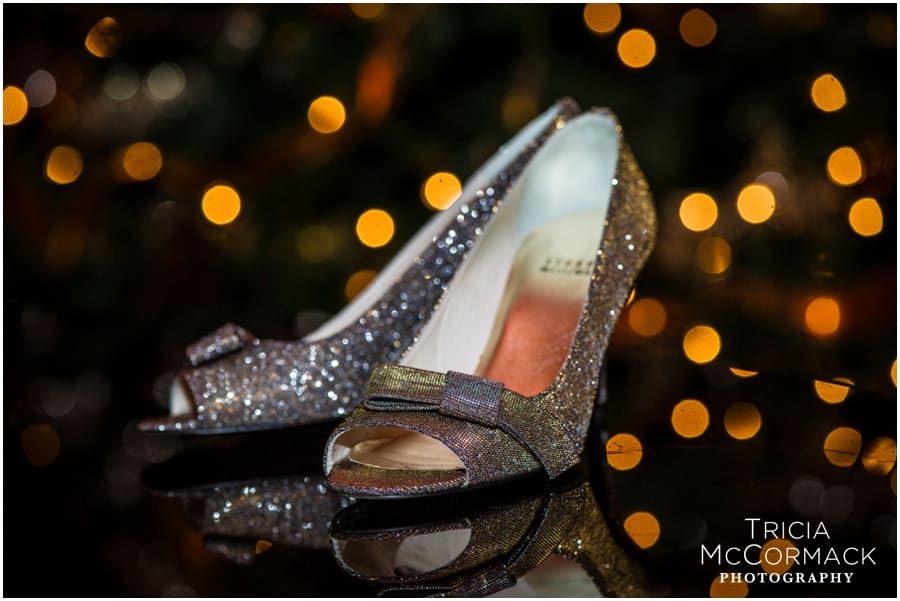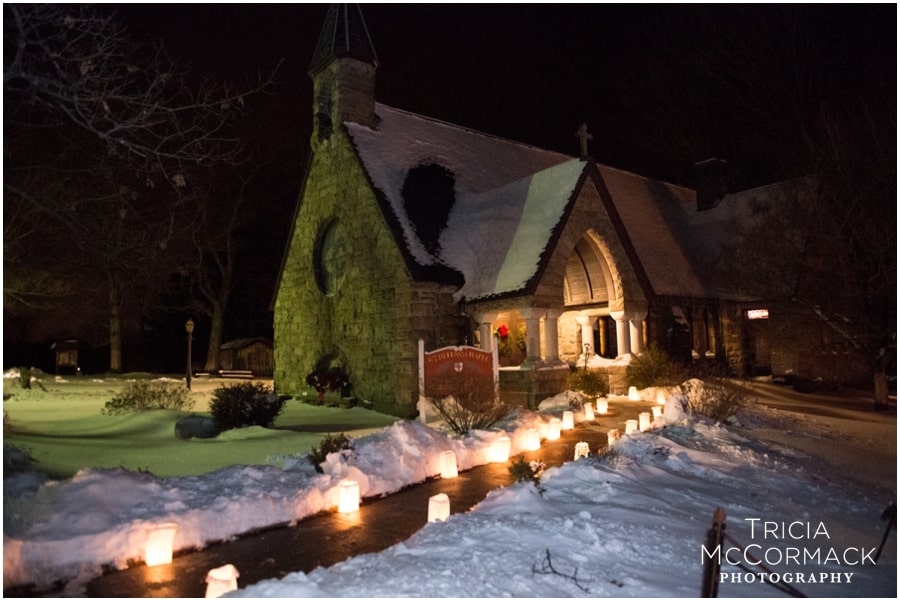 Winter Engagement Sessions
If you aren't going to have your wedding in the winter, how about doing your engagement session in the snow instead? If you are getting married in the spring or summer, having your engagement session in the winter will allow you to have a different look and feel than the wedding day images. And you get to snuggle with your sweetie for a few minutes outside or by a fire.