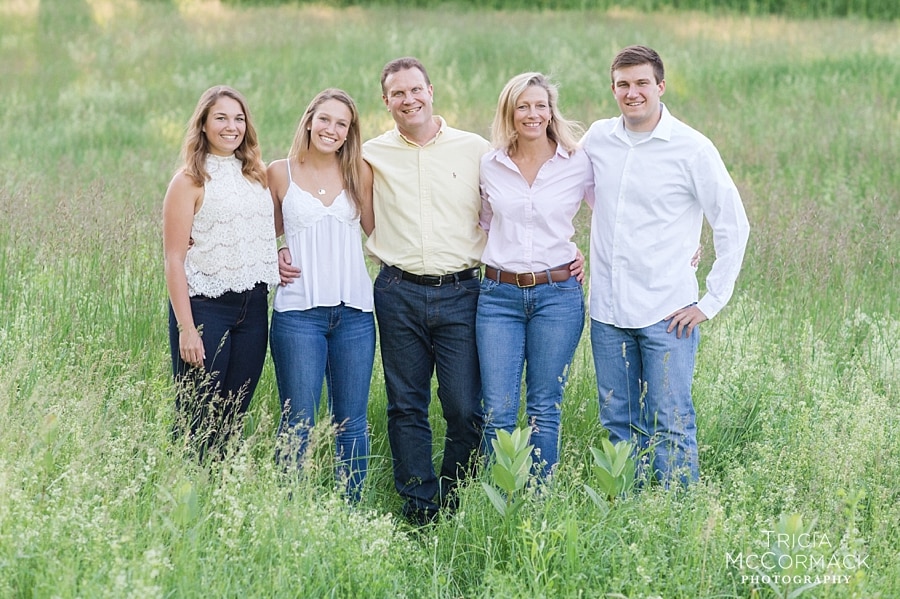 I loved going out with the Biasin family for a beautiful evening of family portraits! Mom and Dad wanted to get family pictures before all the kids went back to school and moved out on their own, and I was more than happy to help.
The oldest, Aaron, is a sports nut and has helped Keith Thomson coach the Lee High football team for the last three years. He just graduated from Westfield State with an environmental science degree. Camryn also loves sports and is a goalkeeper for Smith College, where she is studying economics and exercise science. The youngest, Madison, is a senior at Berkshire School, plays three sports, and hopes to play soccer in college, where she plans to study biology.
The girls, in particular, are very close to each other, but it was fun to see the oldest-youngest bond between Madison and Aaron as well. Of course, it was also hilarious to see the three Yankees fans and two Red Sox fans in this split household!
Lyn & Tom, thank you for allowing me to capture your magnificent family. It was so wonderful to spend an evening with you all!