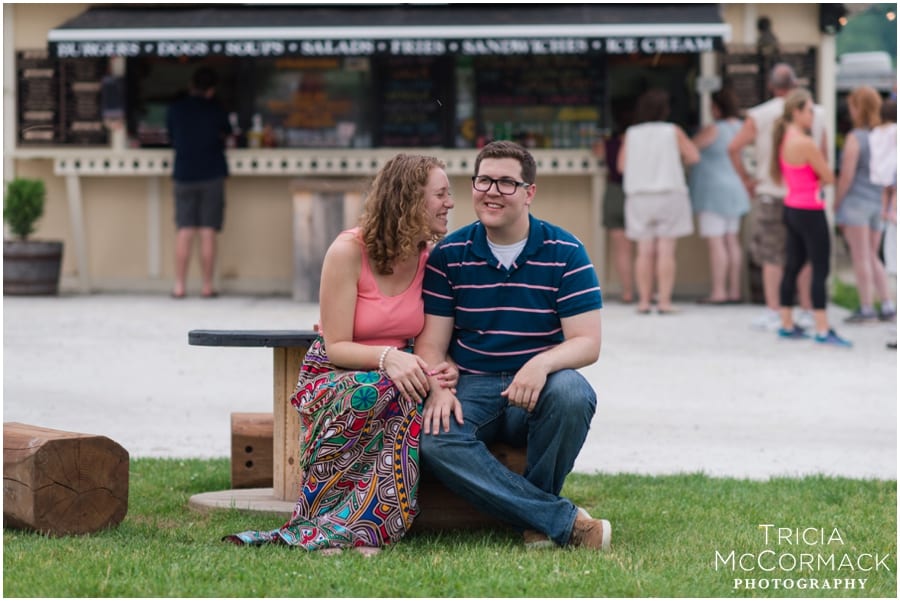 I had such a fun engagement session with Jess and Corey! They were laughing the whole time, and so was I—we had the best time out at the Bistro Box in Great Barrington.
Jess and Corey live in Boston, and her parents live in NJ, but Jess' grandfather has a home in the Berkshires. This makes this area the perfect halfway location for them to meet up and spend time together. One day when visiting, they discovered the Bistro Box, which is an adorable roadside burger place with great food. They just think it's the best food they've ever eaten, and admittedly Jess says they just about dream about it every day!
The Bistro Box has outdoor seating with lawn games, and Jess & Corey thought it would be a great spot for them to have their engagement session. That way, their beloved dog, Rao, could run in the open field. Plus, these two love food—Corey's proposal even included a line about them eating grilled cheese together for the rest of their lives!
There wasn't much time to warm these two up with poses because of the thunderstorm that was looming. We just had to go for it, and this only added to our fun together.
Corey & Jess, after meeting you two, I simply can't wait for your October wedding at the Hancock Shaker Village!