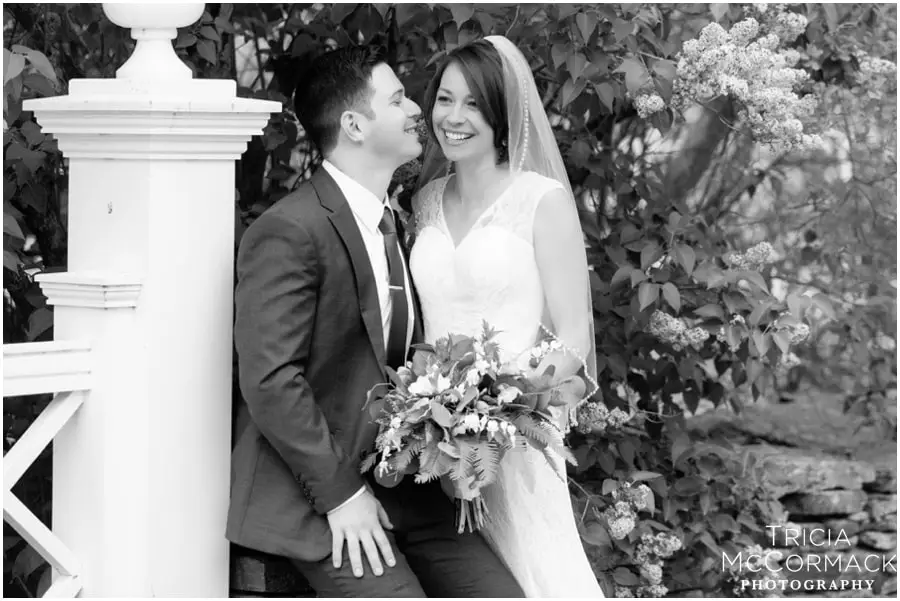 Kaitlyn and Michael were married on May 21st, with a ceremony and reception at Old Sturbridge Village.
I was excited to have a wedding at this particular venue, because most of us who live here know Sturbridge Village as a fun site for an educational field trip. I hadn't considered it as a wedding location, but it ended up being perfect! The village was picturesque, with plenty of color and texture in the buildings and gardens.
Kaitlyn's style was antique, with simple elegance, and that truly went with the surroundings. The entire day was filled with so much charm, which poured into even the little details—the covered bridges, the livestock, the green and white bouquets, and the blushing bridesmaids dresses!
Michael and Kaitlyn are definitely a "go with the flow" kind of couple, which was good, because poor Michael was on crutches that day due to an accident on a bike. But he took it all in stride—though he looked like he had to catch his breath and keep from falling over when she came down the aisle after getting out of a horse-drawn carriage with her dad!
Michael & Kaitlyn, thank you for letting me be part of this amazing adventure with you. As you said in your speeches, you two really are the perfect balance for one another, and I wish you nothing but the best!
xo
Tricia
VENUE – Old Sturbridge Village
OFFICIANT – Roxanne Augr
FLORIST – Lady Slipper Designs
BAND – Search Party
CAKE ARTIST – Francesco's Italian Bakery
JEWELER – Serjeo's
PHOTOGRAPHER – Tricia McCormack Photography