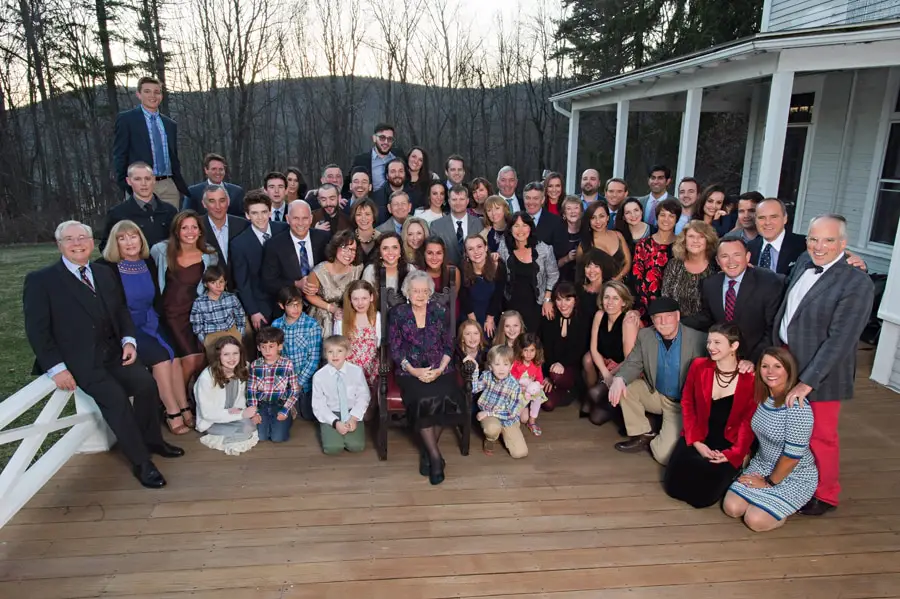 I love photographing all stages of life—from weddings to new families to family reunions—but this was a first for me.
Marie Toole turned 100 on March 26 this year, and I was asked to capture a family get-together at the Lenox Club to mark the occasion.
She was born on March 26, 1916, in Providence. An only child, Marie went on to be a youth tennis champion. She met her future husband, Lawrence Toole, on a visit to the Berkshires on October 4, 1941, only two months before the U.S. entered World War II. They went on to have nine children together, along with 19 grandchildren and 19 great-grandchildren, who call her "Gigi." My favorite part of the day was capturing portraits of each family relationship.
Recently, Marie was even interviewed by the Berkshire Eagle, and she told them, "I don't look [100], but I feel it."
Even now, Marie continues to be involved in her family's lives. I was speaking to the wife of one of her grandchildren at the party, and she told me Marie remembers everyone's names and knows what they are currently involved in—even sending a card for every single birthday. She is just amazing!
The party itself was so spirited, and there was such an outpouring of love for her from everyone. When she walked to be part of the group picture, everyone cheered loudly.
Marie—you are absolutely amazing! I'm so astounded by your life and your love and the influence you have clearly had on so many people in your life. Happy 100 years!