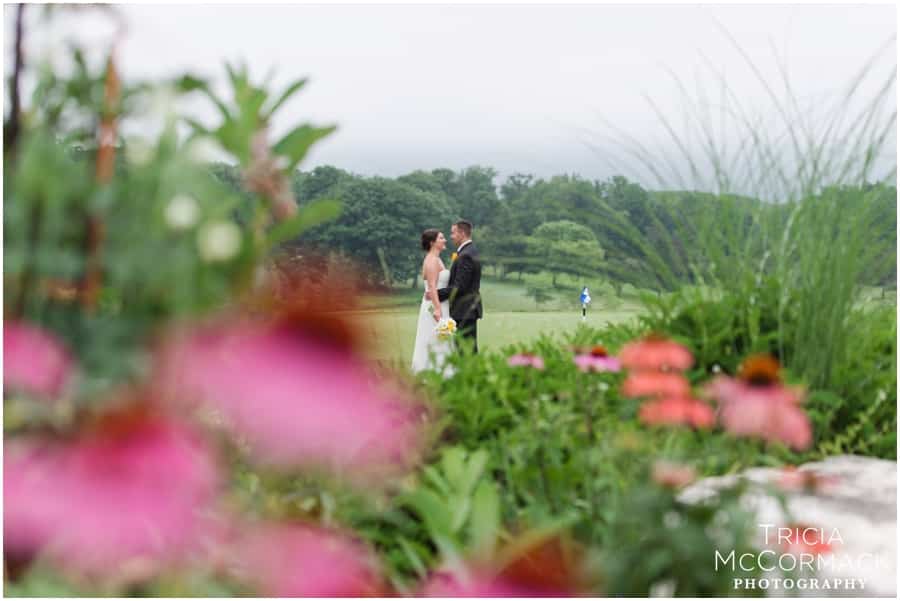 It's pretty incredible when two people grow up together, fall in love and decide that they can't imagine life without the other. Chad & Brittany became engaged on their 10 year dating anniversary, and then became husband and wife last month on July 9th.
Their wedding day was so special and had so many moments that stand out, I wanted to mention a few.
-We loved their bridal party! The groomsmen couldn't have been nicer about asking us if we needed help or helping us gather all the right people together for portraits. The bridesmaids were such good sports about standing under a tree in the rain so we could get the perfect pictures. Thank you all – Lisa and I loved spending the day with you.
– It brought tears to my eyes watching Brittany & Chad sing every word of their wedding song to each other as they danced their first song. It was easy to see that the words meant a lot to them and how much they love each other.
– I don't think a couple could have been more good natured about the rain. Brittany and Chad knew what this day meant and that was to have all their loved ones in one room to celebrate their "forever". They never let a litte rain spoil one moment. I wanted to go the extra mile in getting the best photographs for them and at times that caused us to get a little wet. Brittany and Chad were unphased, they were just happy together and wonderful to photograph.
Thank you for allowing us to spend the day celebrating you and being in the company of so many local friends that we love too! Congratulations to the incredible Mr. & Mrs. Cummings!
xoxo
Tricia
VENUE – Berkshire Hills Country Club
FLORIST – Maureen Barnaba
DJ – Pulse entertainment
JEWELER – Crown Jewelers
CAKE DESIGNER – Sugar to Go
HAIR – Ingegni Salon
MAKEUP – Sabrina Marie Makeup Artistry