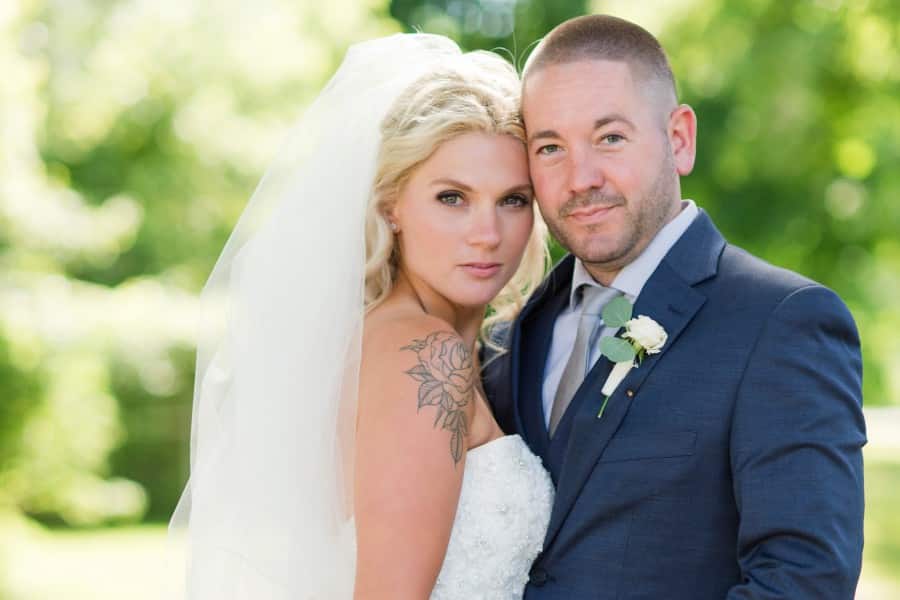 When Casey & Matt asked me to photograph their wedding I was very touched. Casey is another wedding photographer in the Berkshires and to be asked by a fellow artist felt like a big honor. What I wasn't expecting was how happy it made me to get to know Casey and Matt. They are such good people who care about what's really important and that's why their day centered around the family and friends who mean everything to them.
I think Casey was surprised by the nervous feeling that brides typically feel before arriving to their ceremony, she often remarked about how she sees her clients go through this each week, but couldn't believe that now she was on the other side of the lens. I swear my cheeks hurt by the end of her getting ready because she was so funny and has such an enjoyable and close relationship with her mom and sisters as well as Matt's mom and his sisters.
Matt is such a sweet and gentle guy who makes everyone who meets him feel relaxed and comfortable. Casey's brother said it perfectly in his speech when he remarked that in gaining a brother in law he also had gained one of his best friends.
Their dog Ruby had a special place in the day and is a photographers dream because not only is she the cutest pup but I think she actually knows how to smile and look at the camera when you ask her to. That must be Casey's training!
I should also mention the speech by the bride's sisters, Haley and Riley who wrote their rap all about Casey and her "Mr. Wright". They had the entire party laughing and smiling in amazement of such creative lyrics. Well done ladies! I see a lot of speeches and that was very, very special!
I'm in love with Casey and Matt's bridal portraits, I hope you'll enjoy those along with some highlights of the day.
Thank you again Mr. & Mrs. Wright, congratulations!!
xoxo
Tricia