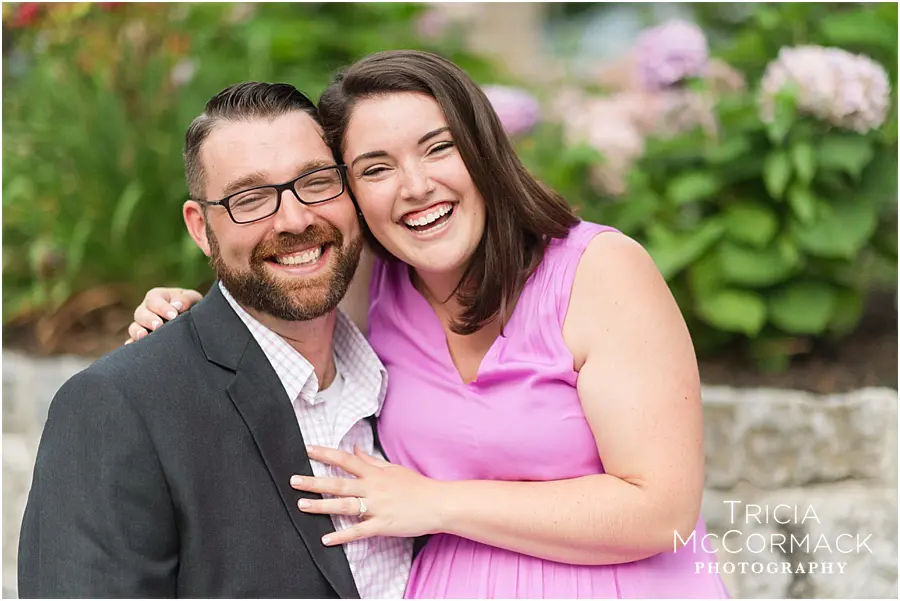 Katie had just moved to NY for graduate school and a bit of self-discovery. Just a few weeks or so into her move, an online dating conversation sparked between Katie and a guy named Jake. The back and forth exchange between them was effortless and she had found someone who seemed to share her sarcastic humor and love of food. The next night she and Jake met up for a date outside of Ben & Jerry's in Saratoga. When they saw each other for the first time, this 6′ 9″ guy with the warmest smile she ever had seen, whisked her off her feet into a huge hug.
They've been together ever since.
So how honored do I feel to be the one to capture, 2 years to the day later, their engagement session in the same exact location that magic embrace happened?
Katie and Jake glow when they're together. They laugh with the kind of joy that makes it impossible not to smile and yes I had to rest mid photo session to give my cheeks a rest from laughing.
Their photos tell the story of the chemistry between them. Can't wait for their May wedding and I feel fortunate that they've chosen me to capture this kind of love.
xo
Tricia