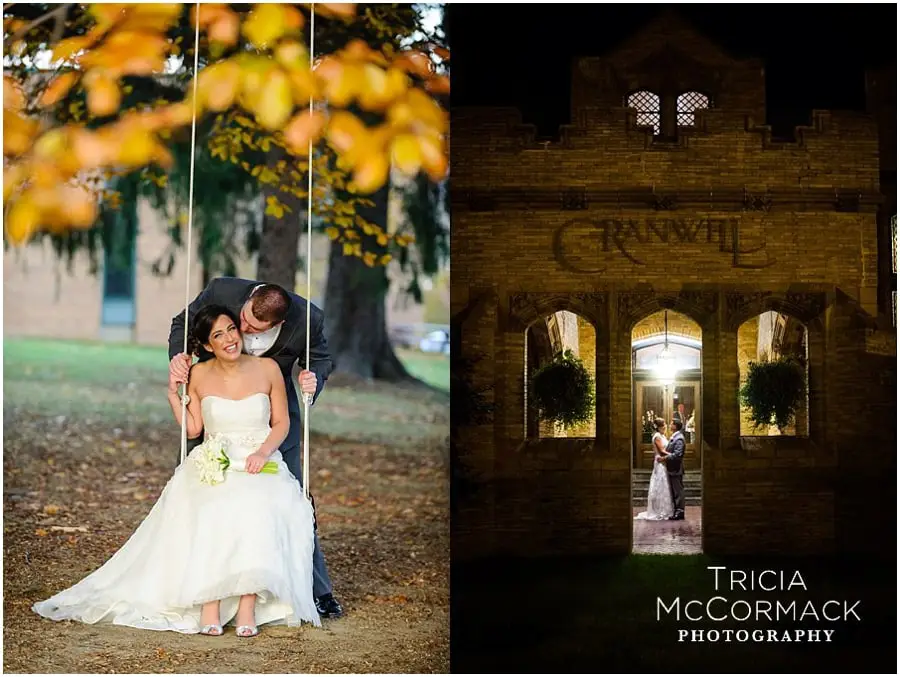 As I continue with my favorite venues in the Berkshires, Cranwell Resort & Spa holds a special place in my heart, because it is where I held my own wedding. The place fills me with memories every time I get to go back with my couples, and it's always fun to revisit a place as both a photographer and previous bride.
The resort is absolutely stunning, with breathtaking views of the Berkshire Mountains, and I always love taking pictures there. I don't have to work hard to make those images look stunning—the venue does half the work!
I can say from experience that, no matter the weather—rain, snow, sun—they know how to accommodate their guests. They even offer an anniversary stay, so many of my couples contact me to say hello when they are back in the area celebrating their first year of marriage.
Of course, I'd be remiss if I didn't mention my favorite part of my wedding there—the great cocktail hour on the veranda. It's a gorgeous view, plus amazing friends and family, which means perfect memories for years to come!
If you ever get the chance, I would definitely recommend checking out Cranwell. Your wedding or anniversary should go down in style—and this is definitely the place to do it!