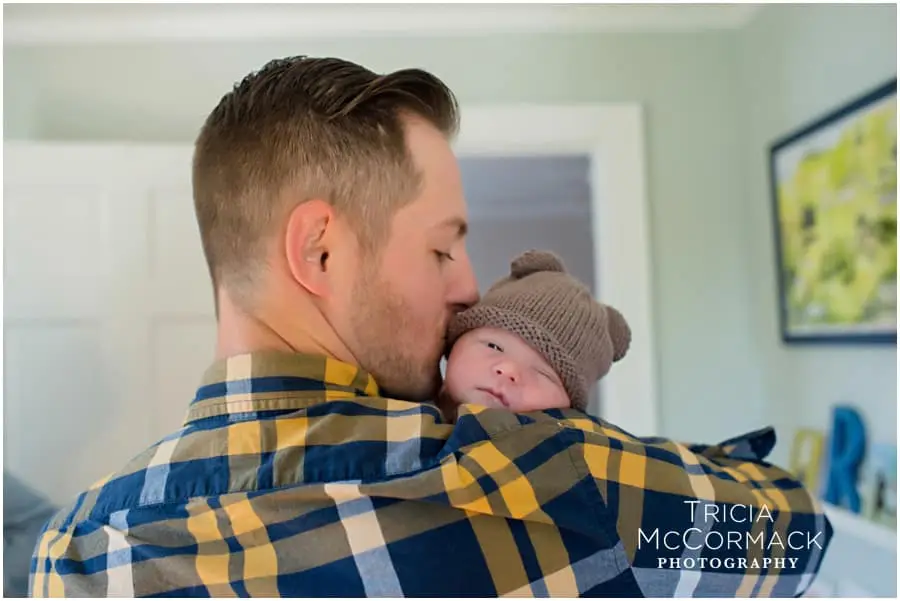 Having a baby changes your perspective on everything. It's hard to explain until you feel that kind of love for yourself. It was really special to experience my friend Leanna's pregnancy through a new mothers eyes. Although my youngest is 7 it feels like a lifetime ago that I had a newborn myself. What I do know is that the time they were babies went by in a blink of an eye.
What I know for sure is that I'm so grateful for the images I have during the time they were so little. Even pictures of their baby blankets and toys and even the nursery itself means everything to me. Those things have been given away or replaced but when I look at the pictures I can remember.
This is why it meant so much to do a newborn shoot for my friends Leanna and Matt. Even though their baby boy was less than a week old, they were the perfect parenting partners and they were so calm and loving with their brand new member of the family. I feel so HONORED to be able to take Robin's first photo session. These are friends who will be in my life always so I look forward to capturing more special moments in their lives.
Here are a few highlights from our sweet newborn session.
LOVE YOU!
Tricia