Do we get all the images?
Yes!  You will have a Live Gallery that is instantly updated each time someone captures a new photo, video, or boomerang. (Think of your Live Gallery as a custom digital photo album for you and your guests!) ⁠⁠ You will have full access to this gallery during and for 2 months after the event to download any or all the captures.
How do guests get the photos?
Our favorite way – prints! Your guests leave with a stack of prints from the night (yes we have the classic photo strips too). Plus, they have access on their phone to a unique gallery link, for downloading and sharing photos as soon as they are taken. You simply text or email the gallery one time, right from the photo booth. See more about our Printing Booth Note: Selfie Booth does not offer prints.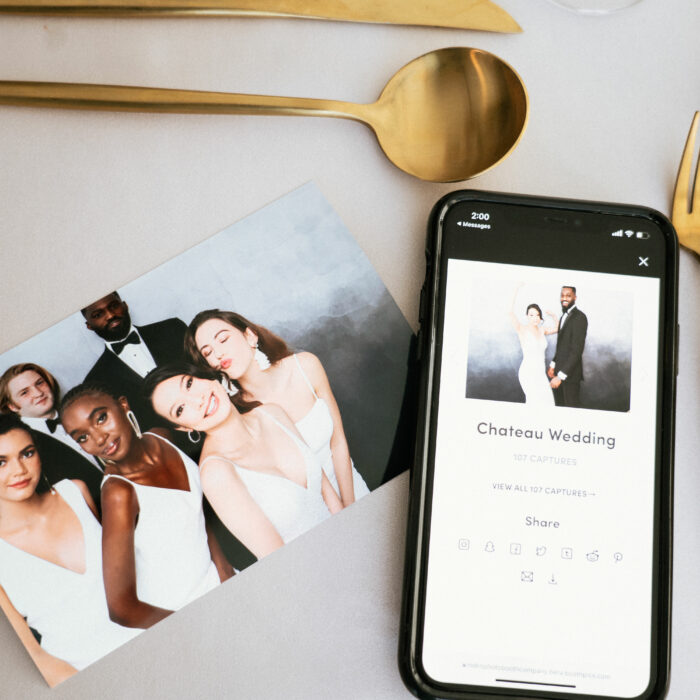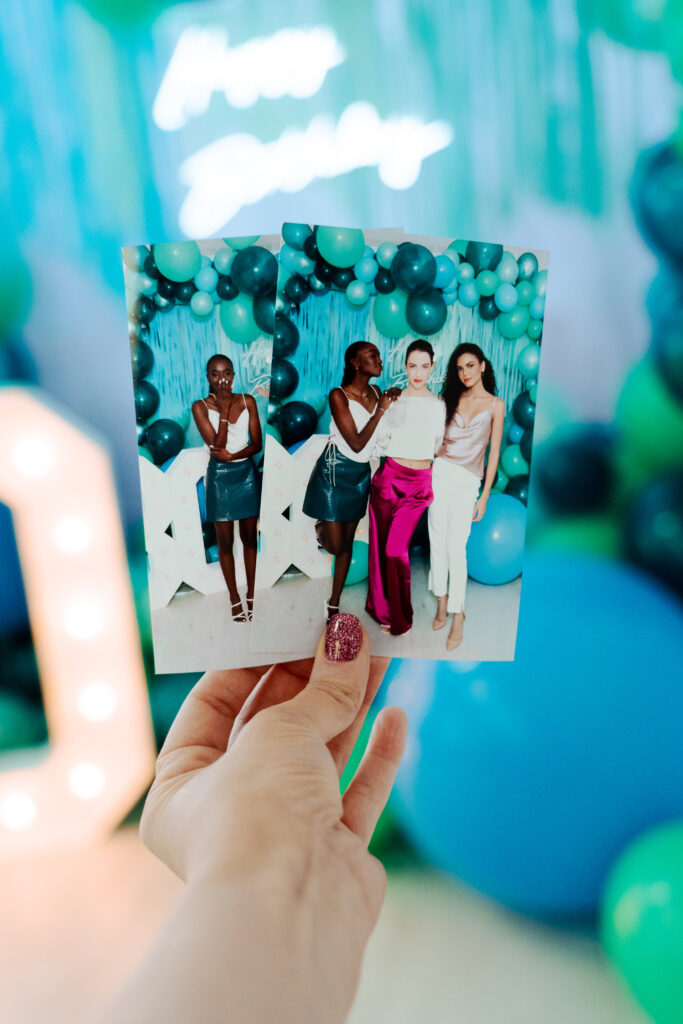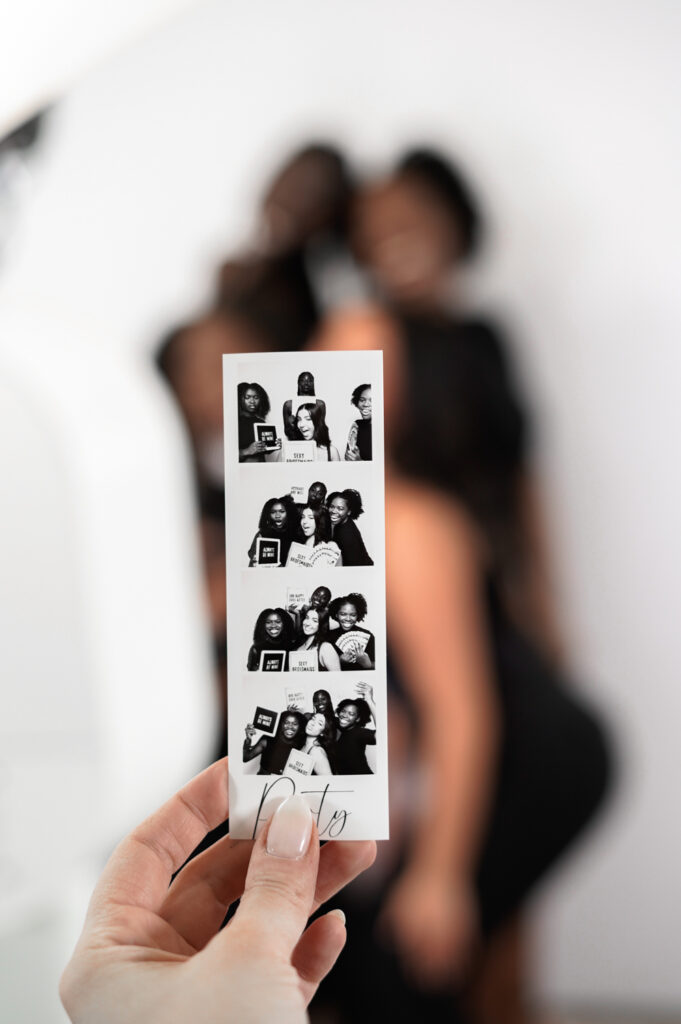 What are my print options?
Our Printing Booth offers 4×6 & photo strips, depending on the package you chose. See more about our package options here.
Please note: our Selfie Booth does not have a printing option.
Do you offer a USB of files?
Yes! In addition to the live gallery, which is completely downloadable, we also offer a USB of files for $150. Click here to purchase.
What is the difference between The Selfie Booth and The Printing Booth?
I'm so glad you asked! We have it all broken down for you here. It's really important to us that you get the photo booth option that makes the most sense for your event!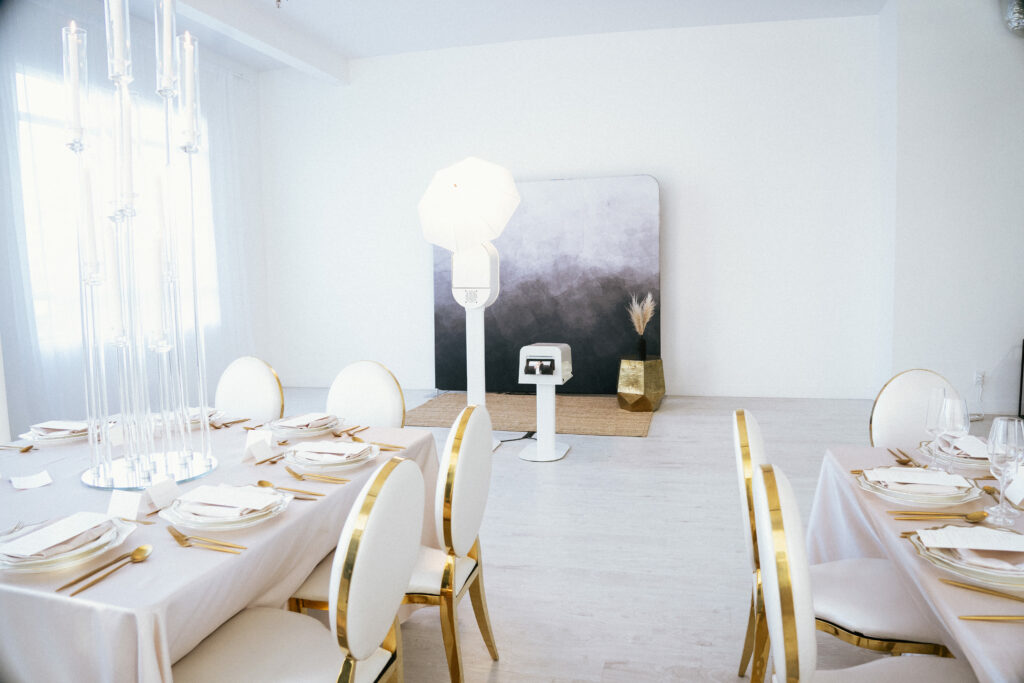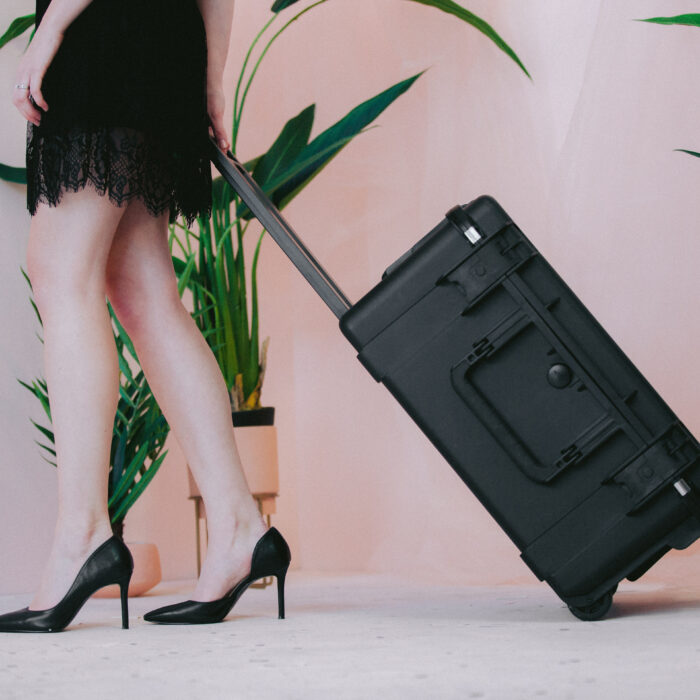 What is the best time for the photo booth to be at our wedding reception?
Love this question! At weddings, we've seen the photo booth be super popular during cocktail hour, but it's often used most when it's available right after dinner and speeches. We find placing it near the bar and dance floor makes for some extra added fun towards the end of the night.
How much space is needed to set up?
Great things come in small packages!  We only need an 8x8x8 ft. space to allow for the booth and easy access for visitors.
Do you require power and/or internet?
Our Printing Booth requires  two standard three-prong outlets within 20 feet. Our Selfie Booth can be powered without an outlet (we provide a battery)! A wifi connection is preferred, but we can use our own hotspot when wifi is not an option. In the off chance that there is no internet connection, our photo booths still work. All photos and video files can still be airdropped during the event. They will be saved and pushed out to your guests as soon as internet connection is available (usually the next business day).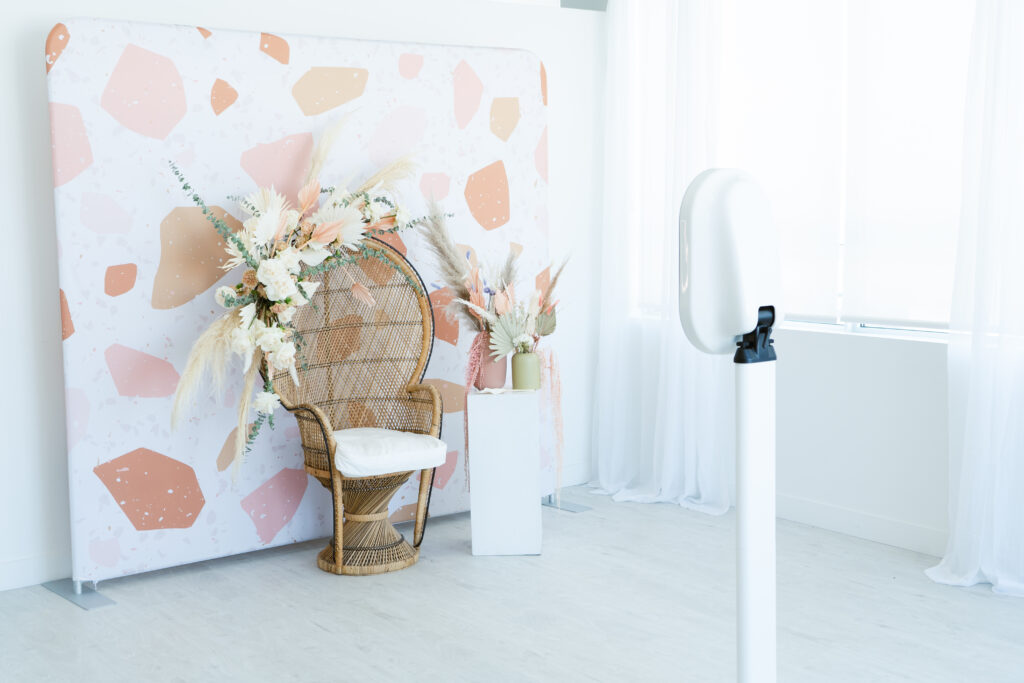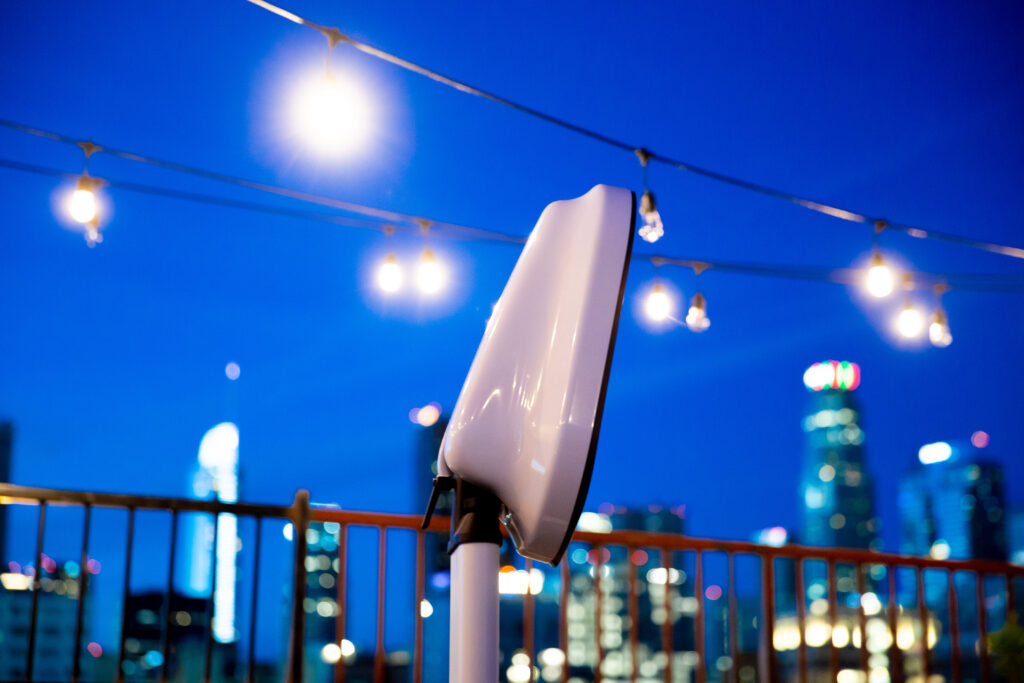 Can the booth be used outdoors?
Our Selfie Booth (without a backdrop) CAN be used outside.  However, the Printing Booth CANNOT be used outside. Both booths are able to be used in tented receptions/events. To maintain the best photo quality and the safety of our booth equipment we prefer to be set up indoors or in a covered/shaded area. 
Do you travel?
We serve all of Berkshire County in western Massachusetts.
Do you have props?
No, sorry! We do not include props because, honestly, our booth is a fun experience without props and like our photography, we want your images to be timeless! You are welcome to provide your own props – balloons and confetti have been a big hit. Click here for more unique ways to use Berkshire Photo Booth
What are my backdrop options?
Our booths work with and without a backdrop, but sometimes you wanna glam it up with some sequins.  We get it!  We offer a variety of background options for $100 that you can see here. You are also welcome to provide your own backdrop.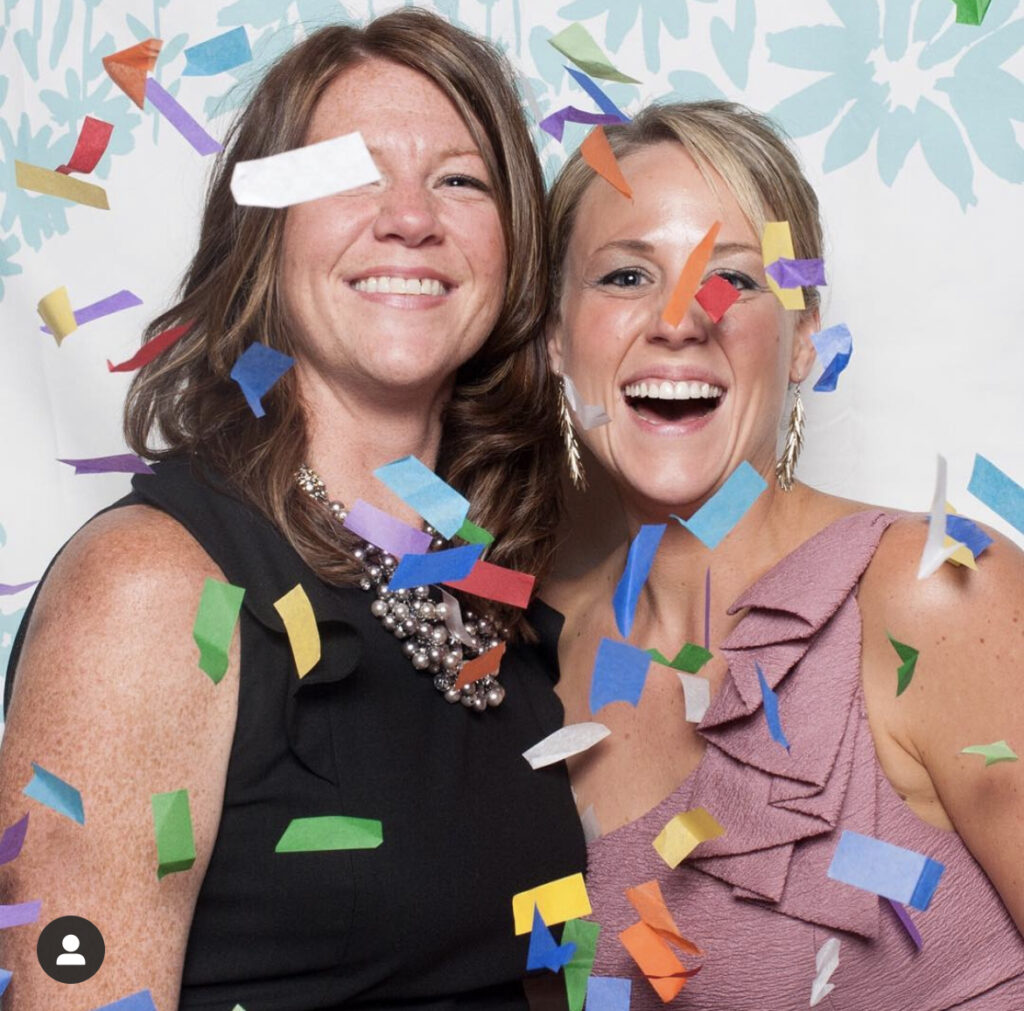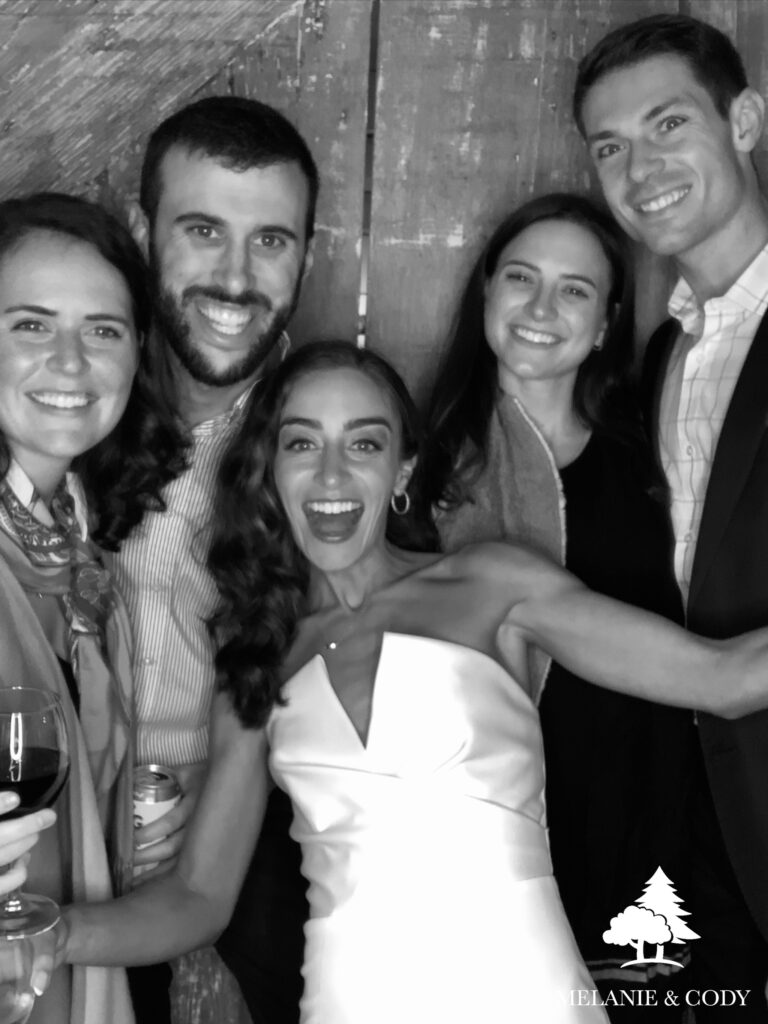 What is an overlay?
An overlay is a transparent graphic that is put on top of your pictures such as your wedding date and names or your logo. It is a great way to add an extra flair to your pictures! (example in the bottom right corner of Melanie & Cody's picture) For more information about overlays click here.
What is the "virtual booth"?
The virtual booth is an add on to any package and is perfect for events like class reunions or galas. When a guest is unable to attend in person, they can join the fun from afar with this option. Here's how it works – you send guests the unique link and they can upload photos from their phone right to the live gallery. These photos will appear in real time and they will also be able to see the photos from the night. 
Does the photo booth capture more than pictures?
YES! We have so much fun seeing all the GIFs, boomerangs and video messages guests create! To clarify, a GIF takes 3 photos and animates the image as a video (almost like a mini slideshow). A Boomerang takes 3 photos and stitches them together into a video that plays forward and backward repeatedly.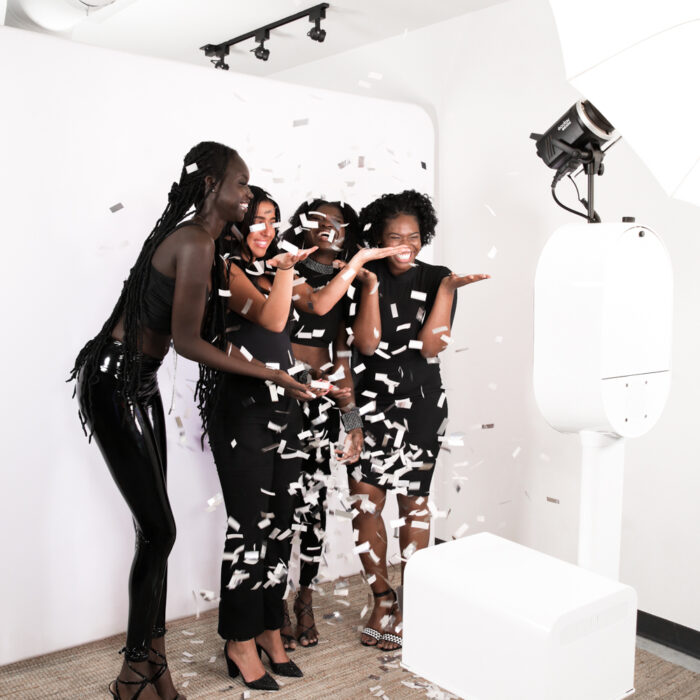 What is your cancellation policy?
If cancellation is necessary, you will receive a refund with the exception of a $100 cancellation fee.  If you need to reschedule, the new date must be within six months of the original date.   If the new date is unavailable with Berkshire Photo Booth, the contract will be canceled and any money paid will be refunded to our client, with the exception of the $100 cancellation fee. If Berkshire Photo Booth initiates cancellation, all money paid will be refunded.
How do I secure my date?
You're ready to book! Now what? Simply click the contact button below, tell us about your event, and we will send you a contract and invoice.  We require 50% of the payment to secure your date and full balance 3 weeks prior to your event.